The Crown
Power succeeds not through oppression with guns and bribery with money, but because it is effective in performing illusion.
Edition : Monday, February 1, 2021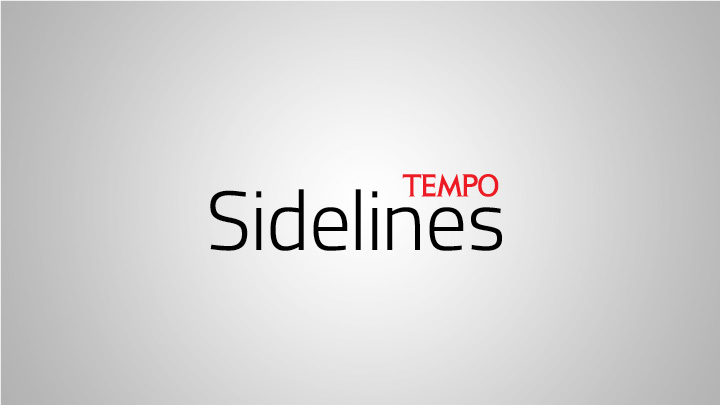 IN early 1953, Queen Elizabeth II was crowned at Westminster Abbey. For the first time in 900 years, the ceremony was open to all: it was broadcast on television. Around 27 million people witnessed the previously-closed ceremony. They followed every sequence, and were fascinated. The coronation became a spectacle. Performance and illusion fused; people were enthralled.
But not everyone. In The Crown—an impressive NETFLIX produced series on the life of Queen Elizabeth II—there is an important interlude in the coronation scene. The director adds Brecht-like alienation effect: it is as though viewers are being reminded to not so completely sink into the story that they forget to keep a viewer's critical perspective.
At the center of the scene is the Duke of Windsor. He had abdicated only 11 months after he became king. He handed the monarchy over to his younger brother, George VI, Elizabeth's father, because tradition and the Church opposed him taking the woman he loved, a divorcée, as his wife. From that point on, he was ostracized.
He was not invited to Westminster Abbey that day. At home, with his guests, he watched the coronation of his niece Elizabeth II on television. As one who was to have been crowned himself, he could explain all the details of the ceremony. But one senses a touch of envy when he points out the glamor being staged in London:
W251bGwsIjIwMjEtMDUtMTMgMjA6MDU6MzciXQ
"Pull away the veil and what are you left with? An ordinary young woman of modest ability and little imagination. Wrap her up like this and anoint her with oil and hey, presto—what do you have? A goddess."
Something I like about The Crown is that more than a biographical fragment of a queen, Peter Morgan's work shows politics from an oft-forgotten angle: power as performance. Power succeeds not through oppression with guns and bribery with money, but because it is effective in performing illusion.
In one episode, Prime Minister Churchill asks Elizabeth to tour Commonwealth countries at a time when the British Empire is shaken by independence movements in Asia and Africa. The queen should visit Britain's former colonies, not to display an imperial force, but to create the illusion that the aura and old influence is still intact. "Never let them see the real Elizabeth Windsor," Churchill advises the queen, "Let them look at you but let them see only the eternal."
And in November 1963, rather nervously the 27-year-old queen sets off for 13 countries, travelling 40,000 miles by air, sea and land for seven months. She carries with her texts of speeches she has written herself, 100 sets of ceremonial clothes, 36 hats, 50 pairs of shoes…
Elizabeth II succeeded: she became part of the illusion of British power whose repressive force was virtually impotent but yet could not be dismissed.
The link between stage illusion and power of course did not begin in England in the mid 20th century. It is not only in the television era that the state works with what Yaron Ezrahi calls 'necessary political fictions'. That 'image' is 'power', and 'power' is 'image', has probably existed in history everywhere.
Clifford Geertz thought that he had discovered something unique in his anthropological study, Negara: The Theater State in 19th Century Bali. He saw that in the Balinese kingdoms of the 19th century, "power served pomp, not pomp power." In the 19th century in Bali, Geertz said, temple ceremonies were entirely performance repeated with thousands of images about the invulnerability of the king in confronting Death, chaos, unrest, fire…
But does political power exist to display pomp rather than pomp work to strengthen power? Then what is pomp for? Why display it? Geertz does not answer.
Let us say there is the desire for 'pomp for pomp's sake' and this is enough. But theater—even the state as theater—is always presented to others.
Take 17th century France. Louis XIV was theater himself. He built the Versailles palace, invited people to come and wrote a pamphlet, Mémoires. In it he explained to his son that he was a king to be visited and seen not only by courtiers. The common people could look at him. At the beginning of his reign, when he was young, he even danced in festivals. When he was older, he asked to be painted as Alexander the Great, and initiated the production of portraits that recorded his perfection, the Sun King.
In other words, here power, with its stage, considered important anything that Walter Benjamin called 'exhibition value' (Ausstellungswert). Meaning that even the absolute ruler assumed there to be people outside. They are the viewers. And, it is hoped, they are the ones who applaud.
On the throne, alone with power in one's hand, is indeed lonely. An easy question nags: why me here at the top? We are not always aware, but illusion (about revelation, omens, God and destiny) is created, like it or not. Whenever we feel the need of answers, or legitimation.