Data
With the technology of the Hubble telescope, we see that we inhabit merely one tiny planet in a galaxy, while there are two trillion galaxies sprinkled in space. Humans are not the center.
Edition : Monday, February 15, 2021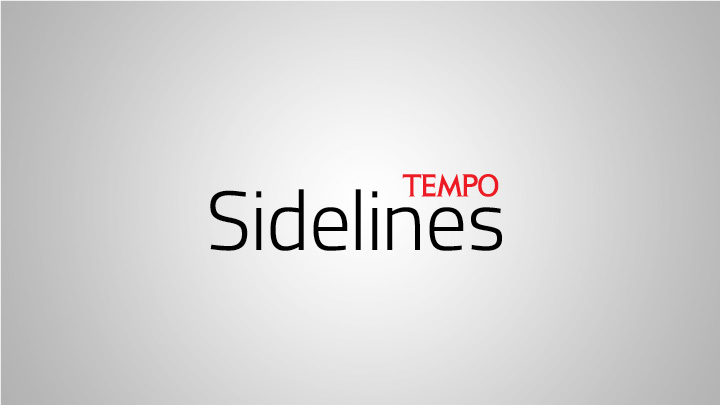 FROM when Johannes Kepler wrote Somnium in 1634 about a dream journey to the moon—to Elon Musk establishing his SpaceX business in 2002, with plans to prepare technology to live in outer space—man seems driven by curiosity and a desire to test capability.
But times change. We need 'them', aliens, because science and technology are continuously pulling back veils. From films like Close Encounter, we build imagination about inhabitants of other galaxies—usually with heads like cashew nuts and doe-like eyes. But, like the child who befriended E.T. in that film, we do not laugh at them. Humans increasingly do not see themselves as the model.
When we read Greek myths and sacred texts, man is the ideal, close to the almighty. According to Homer, the gods interfered and took sides in the Trojan war—like inhabitants of neighboring countries. In a subsequent era, the 16th century, Michelangelo painted man and God as intimates on the ceiling of the Sistine Chapel in the Vatican: God is like a robust old man holding a muscled arm out to Adam. The artwork holds even more. The scientific journal Neurosurgery in its May 2010 edition published the results of the analysis of two neuroanatomists who had discovered that Michelangelo painted brain cells and optical nerves in the picture of the body of God.
Belief in this grandeur was not limited to Europe. In 18th century Java, the poet Yasadipura I wrote the Serat Cabolek about Bhima's journey to find Dewa Ruci in the middle of the ocean. Its conclusion: man is "tinitah luwih, apan ingaken rahsa mulya dhéwé saking kang dumadi…" 'an exemplary creation, destined to be superior to all creatures'. Pramoedya Ananta Toer, in his Nyanyi Sunyi Seorang Bisu (The Mute's Soliloquy), continues this conviction: he saw that humankind, with its science and technology, was 'greater' than its surroundings.
W251bGwsIjIwMjEtMDUtMTMgMjA6MDA6NTEiXQ
This view is no longer so convincing. Science, which Pramoedya and the Positivists placed as the pilot of modern history, did not in fact further the picture of the 'greatness' of man. With the technology of the Hubble telescope, we see that we inhabit merely one tiny planet in a galaxy, while there are two trillion galaxies sprinkled in space. Humans are not the center.
In 1873, Nietzsche had actually already pointed this out: "Once upon a time, in some out of the way corner of that universe which is dispersed into numberless twinkling solar systems, there was a star upon which clever beasts invented knowing. That was the most arrogant and mendacious minute of 'world history,' but nevertheless, it was only a minute. After nature had drawn a few breaths, the star cooled and congealed, and the clever beasts had to die."
It seems that this is why today we need aliens: to laugh at our arrogance, like—according to Nietzsche—we laugh at monkeys.
Nietzsche was indeed uneasy at seeing the huge influence of humanism in the 18th and 19th centuries. In humanism, man is consciousness that exceeds his own body. With his consciousness or rationality, man is the subject that makes objects, namely the world, exist. Science, technology and capital facilitate this.
But the 20th century came along, and that subject turned out to be also capable of injuring its own life. Capital—so cleverly calculated and accumulated—created social imbalance. Science and technology that brought improvements in life were also used to make weapons of mass destruction and mechanization that destroyed the environment.
Marx and Engels, in their 'Communist Manifesto' once called for the world to change drastically, even if it had to be done by the bourgeoisie with their skills in calculation and production. Marx admired that might, just as in his youth he admired Prometheus, the semi-divine creature who in Greek myth steals fire from the heavens to give to man. The fire was energy, and man became conqueror.
But Engels himself then warned: "For each such victory nature takes its revenge on us…Thus at every step we are reminded that we by no means rule over nature like a conqueror over a foreign people, like someone standing outside nature—but that we, with flesh, blood and brain, belong to nature, and exist in its midst."
In the 21st century, it seems more warnings are needed: man not only seems to stand outside of nature, but outside of himself. Mankind is building an increasingly extensive digital universe; some calculate that in the year 2020 the digital universe was already 20 times bigger than it was in 2009. In this process, data is virtually everything.
Eventually, even humans will see themselves and their fellows as data. We do not yet know how we will value freedom, creativity, love, humor and the unpredictable within that 'data'—if it still exists.
So we need aliens. These days, not to place mankind within the post-humanist view, but to see that perhaps there just might be something else: life that can resist becoming data.