Mortality
Death is always with us in the same carriage. Death does not cut the journey. Death is part of the journey.
Edition : Monday, February 22, 2021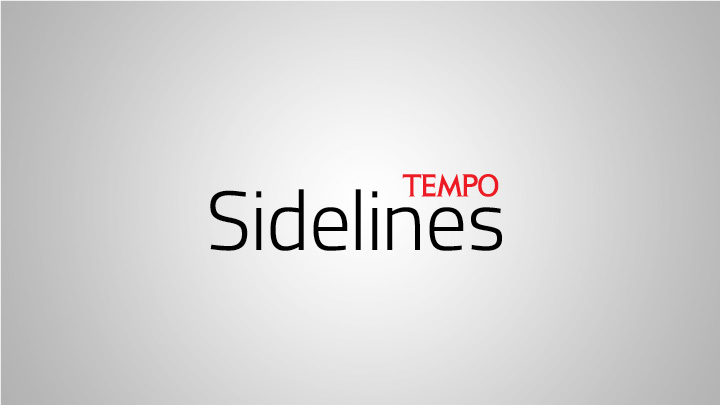 IN Indonesian, we use the phrase meninggal dunia, "to depart this world": the body that is buried becomes the sign of loss. Separation with the world is such a radical separation that death is experienced not only as event. When we call it 'Death', it is as though it is a person, not a moment. Amir Hamzah even addressed death in his poem of desperation:
Come then, oh death
Release me from suffering
Again it is to you I cling
W251bGwsIjIwMjEtMDUtMTMgMjA6MjM6NTMiXQ
In these darkest of times
Death is seen as something one asks to come. It is not an essential part of 'I'. It is outside of 'I'.
This poem's viewpoint is basically similar to Chairil Anwar's view of death in his poetry. Nisan (Epitaph), Chairil's first poem dating from 1942, still depicts death as event. But there is already the sense that this event—this moment—is demonstration of great power. Chairil calls it 'great master' power. His grandmother, to whom the poem is dedicated, is resigned: she is prepared to accept all that is to come.
But Chairil is here talking more about a stabbing feeling than condolence. His phrases contain protest: he points at the 'great master' arrogantly enthroned above 'dust and sorrow'—above the trivial and the transient. And he views with pity his grandmother's body, saying:
It is not death that so pierces the heart
But your resignation to accept come what must
I had not realized the great master
is enthroned so high over sorrow and dust
Death here is like Yama in Indian mythology. On the face of the earth, the god of the dead cares for the departed. The Vedhas say he is a cheerful king. But then mythology developed, and Yama changed. He became the judge who assesses mankind's actions for punishment or reward.
Humans cannot fight back. They will surely lose. The older we get, the further we are from our childhood—from when we fell in love for the first time and thought that life was an endless fascinating road—the more aware we are that "life merely delays defeat," as Chairil Anwar says in his poem Derai Derai Cemara, (Whispering Pines). The end is inevitable. Nature gives signs that the morning will end and "day become night." And we know, not everything is completed.
…there are always things left unsaid
before we finally surrender
Chairil's poetry is melancholy. He is aware—as we read in another poem Yang Terampas dan yang Putus (The Seized and the Severed) —that in the cemetery in Karet, "my future locale," the body will be "still and alone." Death comes, and life is seized and severed.
This poem, an intense voice of pessimism, sees death as the opposite of life.
But there are other experiences. One of Subagio Sastrowardojo's poems depicts Death not as terror, nor as something unfamiliar. And Death Becomes More Intimate bears us to a mood of mourning, while at the same time sensing that
…death becomes more intimate, like a friend
cracking a joke that makes us laugh
In other words, death is not outside of life. It is part of daily life. There is no total separation: it is like we are still face to face, "as though through clear glass," and death seems to be saying, "Look, there is no boundary between us."
Death is just a membrane
of thought easy to pass through
Subagio's poem is melancholy, but as he writes in the ninth line, what is recorded is a mood where "there is no impression of sadness." Written in America when President Kennedy was shot, for motives unclear, the poem is like a reflection when someone dies suddenly, dies young. At the same time, Subagio presents another scene: children flying kites and luxuriant almond trees.
Meaning to say, life is not a dark route. Death is not a scary riddle that must be solved. Death is a mystery, but so too is life. In La mort, the French philosopher Jankélévitch said "Ce mystère est aussi bien le mystère de notre tous-les-jours, le mystère d'un regard ami ou d'un grave sourire, d'un sanglot réprimé ou d'une furtive connivence." In other words, death is actually not frightening, but 'becomes more intimate', as Subagio says.
Emily Dickinson in the 19th century also wrote tenderly of that intimate moment:
Because I could not stop for Death,
He kindly stopped for me
The Carriage held but just Ourselves
And Immortality.
That journey is not the first and last. Death is always with us in the same carriage. Death does not cut the journey. Death is part of the journey, where God is present, to use Jankélévitch's words, in the mystery of every moment, in "spring and perpetual rebirth…"
Probably this is what I want to imagine when the ambulance stops for me.