Hand-in-hand Seeking Public Support
Women activists widen their network and rally support to ratify the Sexual Violence Eradication Bill. A number of women ulema made a breakthrough by organizing the first Indonesian Ulema Women's Congress in 2017 to support the elimination of sexual violence, promotion of gender equality, and prevention of child marriage. Intensifying its online campaign, the women activists seek support from influential mass organizations, some of whom are still at odds with the activists.
Edition : Monday, April 26, 2021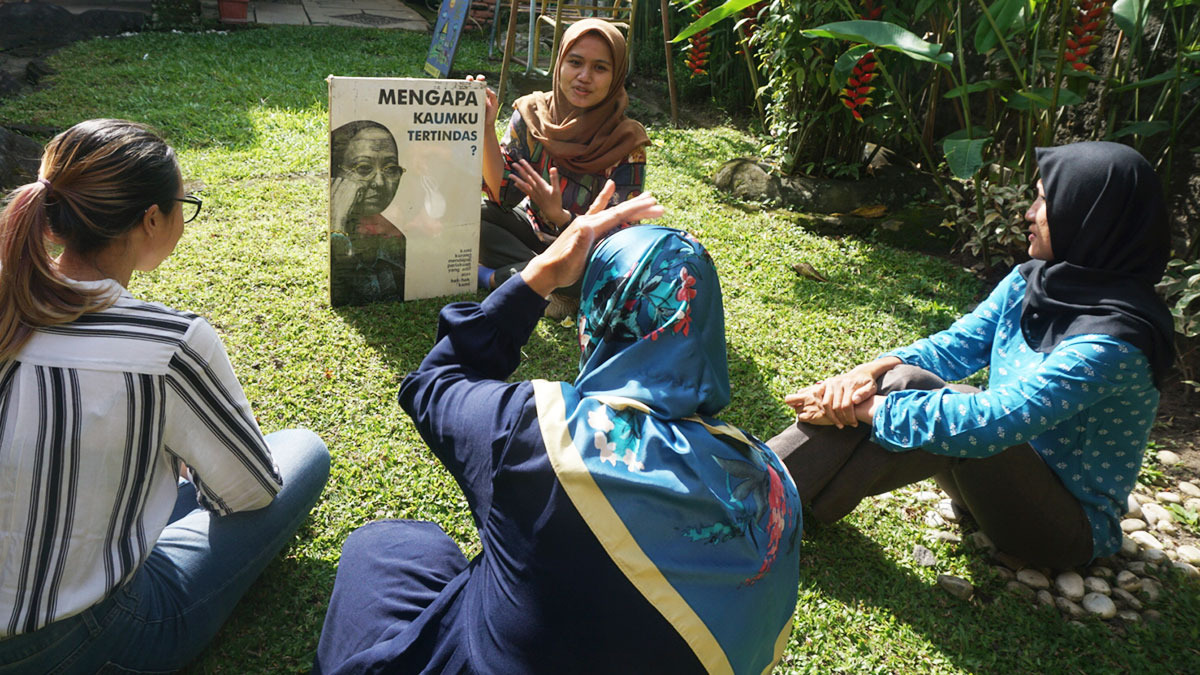 FOR an hour, Alimah held an online meeting with some members of Perempuan Berkisah (Women Telling Stories), a group she founded, on Monday, April 12. She discussed plans to publish a book to support the mentoring program for sexual violence survivors. The book, with stories from women driving the group, is a continuation of the story-sharing movement on the site Perempuan Berkisah, managed by survivors of sexual violence. "We embrace and empower them," said Alimah.

Alimah founded the community six years ago. First, it was a space for women to share the problems they were facing. A majority of the stories shared in the group's site has to do with sexual violence, including those existing online.
This community then became part of the civil movement pushing to ratify the Sexual Violence Eradication Bill. "Since 2015, we took part in monitoring, collaborating in campaigns, and mentoring sexual violence victims," Alimah said.

Since discussions of the bill came to light, Alimah has been involved in exploring the subject with young people at universities like the University of Indonesia in Depok, West Java, Padjadjaran University in Bandung, Semarang State University, and the Bandung Institute of Technology, ITB. Alimah points out that students play an important role in pushing for the bill to be ratified. "It's crucial to protect victims."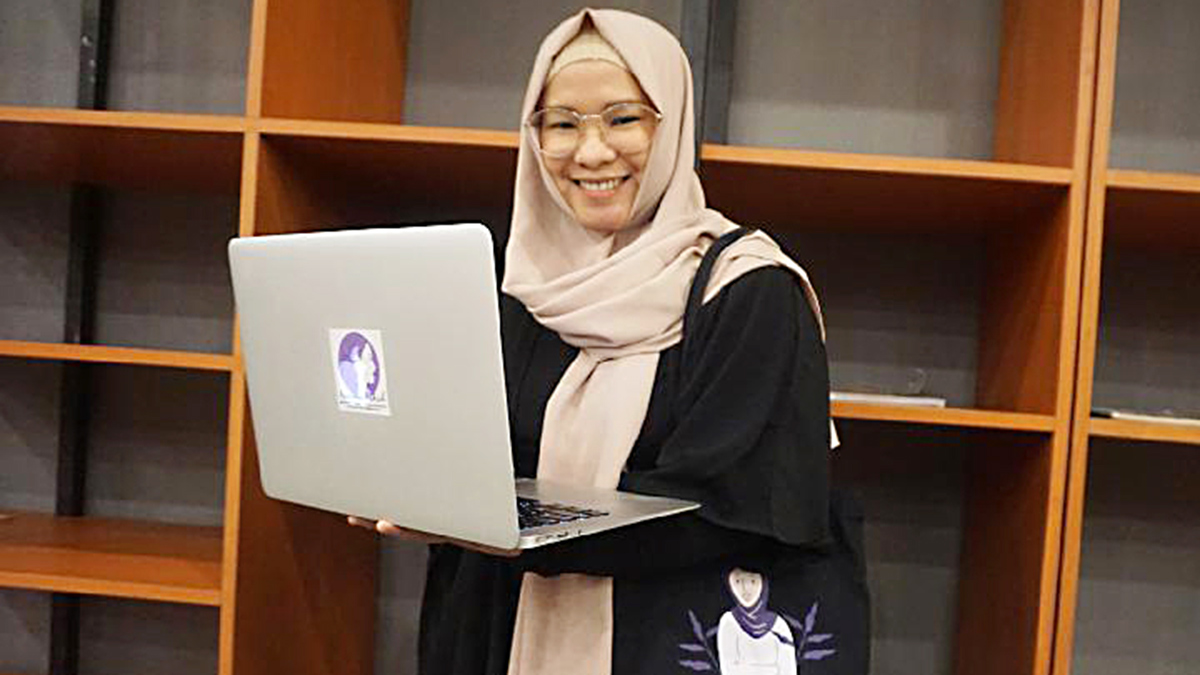 Alimah Fauzan, founder of Perepuan Berkisah in Yogyakarta, April 12. Tempo/Shinta Maharani

Rallying support also occurred at the Indonesian Women Ulema Congress in 2017. This conference, held at the Kebon Jambu Pesantren (Islamic boarding school) in Cirebon, was the first of its kind in the world.

At the congress, Alimah met Badriyah Fayumi. Alimah speaks of Badriyah as a central figure in the move to support the ratification of the Sexual Violence Elimination Bill. Alimah said that Badriyah's statement about the importance of regulations eradicating sexual violence has been an important reference for many people. "Badriyah's ideas have been disseminated to institutions advocating sexual violence cases in many regions," she said.

The congress generated decisions to focus on efforts to eliminate sexual violence, prevent child marriage, and preserve the environment. "The document is comprehensive, including its Islamic propositions," said Badriyah Fayumi, guardian of the Mahasina Pesantren at Bekasi, West Java,

Badriyah further said that many sexual violence cases, even in educational and religious institutions, are difficult to divulge. There are no regulations that protect victims. "Victims who speak up can be charged with defamation of perpetrators or their families, or have to deal with insensitive law enforcers," she explained.
Badriyah often includes gender equality and sexual violence issues when speaking to her students at Mahasina. She encourages her students, especially the women, to speak up if there are people who act, joke about, or speak in a sexist manner. "The students are now aware of that, and I hope they will relay the message to people beyond the pesantren," she said.
W251bGwsIjIwMjEtMDYtMjIgMTQ6NTU6MDEiXQ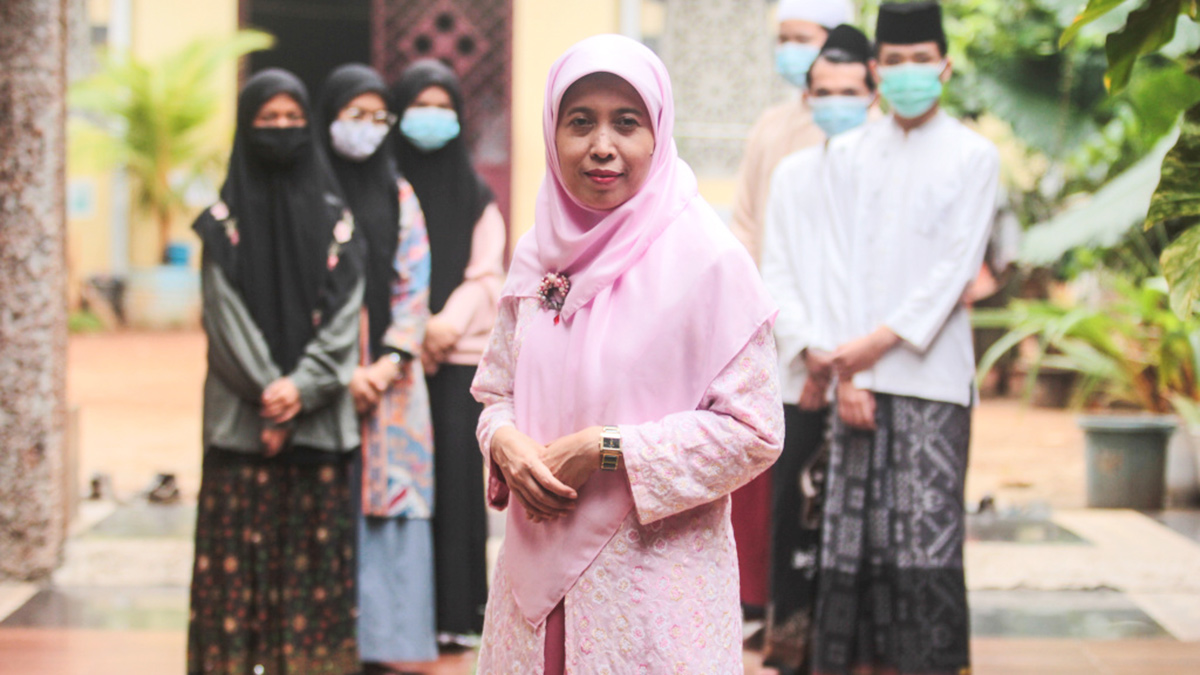 Director Indonesian Women Ulemas, Badriyah Fayumi in Bekasi, West Java, last November. Tempo/Hilman Fathurrahman W

Badriyah further said that women ulemas have also conveyed the importance of ratifying the Elimination of Sexual Violence Bill to parliament. They have built a network together with the National Commission on Violence Against Women (Komnas Perempuan) and a number of other organizations such as the educational organization Fahmina Foundation, the Gusdurian Network, and Migrant Care.
Nur Rofiah, who has a PhD in Koran interpretation from the Higher Education of Al-Quran Science (PTIQ), said that it is crucial for society to understand issues of sexual violence and gender equality for women. Until now, society's view on women has been influenced by patriarchal bias, or use men's standards. "What is good for men may not be the case for women," she said.
Nur Rofiah points out that sexual violence issues are often dismissed because society is used to a patriarchal social order in which men set the justice standards for women. The Sexual Violence Eradication Bill could be a crucial instrument to support gender equality and women's rights. This is the reason why she actively supports the bill's ratification. "It shouldn't be the case that policies only touch on legal factors and formalities, but do not fulfill equal rights for women," Nur Rofiah pointed out.

She also strives to build on a better public understanding on gender equality and sexual violence issues through education. The public, she said, needs to understand the intrinsic rights of women as human beings. In 2019, she developed a study program of Islamic Gender Equality. The program was also broadcasted on Instagram and YouTube in order to access a wider audience. "It used to be that gender equality was viewed as irrational and non-scientific," said Nur Rofiah, who is also involved in the team formulating Islamic studies for ulema women in the Indonesian Ulema Women's Congress.

While enjoying plenty of support, discussions on sexual violence also stumbles upon resistance. Rifka Annisa Women's Crisis Center Director Defirentia One Muharomah spoke about a discussion held by her organization at a village in the Gunungkidul Regency in the Yogyakarta, that met resistance from discussion participants. The discussion dealt with the role of husbands and wives within a marriage, child marriage, and gender-based violence prevention.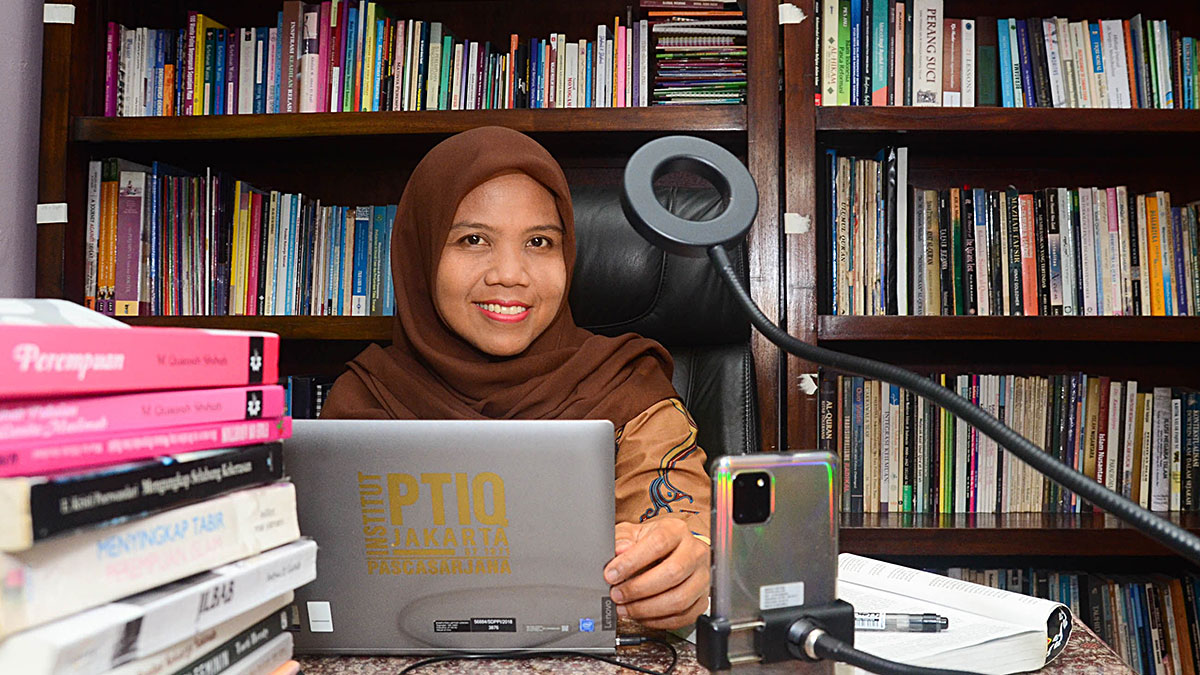 Nur Rofiah, an academic and female Muslim leader at her residence in Pamulang, South Tangerang, Banten, April 19. Tempo/STR/Nurdiansah
Initially, one participant rejected the concept of role sharing, reasoning that her religion teaches that educating children is a woman's task. After the discussion the participant, who came with her husband, relayed the message that they were reluctant to take part in the other classes as it went against their religious beliefs. Their action then spread to other participants as half out of the 15 couples refused to take part in classes. Efforts by Rifka Annisa's team to approach them went unheard.
This experience led to Rifka Annisa changing the strategy in teaching discussion topics surrounding sexual violence and gender equality. Facilitators now use cultural and religious approaches. They include religious figures and conduct prayer sessions and cultural programs to relay the message of sexual violence and child marriage.

Indonesian Moslem Students Action Union (KAMMI) reject the ratification of the Elimination of Sexual Violence Bill, contending that it leads to free sex, lesbian, gay, bisexual, and transgender communities, and too much freedom for women. "There will be no boundaries, which are already agreed upon for women in eastern cultures," said Anis Maryuni Ardi, KAMMI's advisor for the task force for the Sexual Violence Eradication Bill, on Sunday, April 18.
Badriyah points out that it was reasonable that there is still resistance against the draft bill. However, she was certain that those resisting the bill actually agree with stopping sexual violence. Those who are against the draft bill just need to put forward their objections. "We need to sit together in dialog. Academic or multi-interpretational texts can still be adjusted," Badriyah said.
Even so, she further underlined that the nation's interest need to be put up front, so that the controversy surrounding the draft bill does not drag on. Regulations about handling sexual violence and the rights of victims must be resolved immediately. "We must admit that Indonesia's regulations on sexual violence still has many holes."