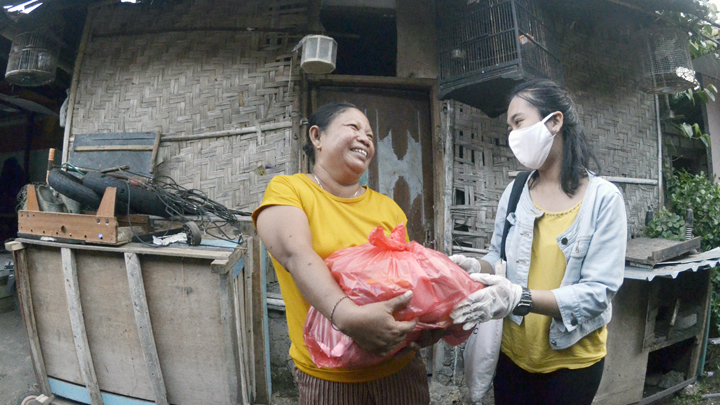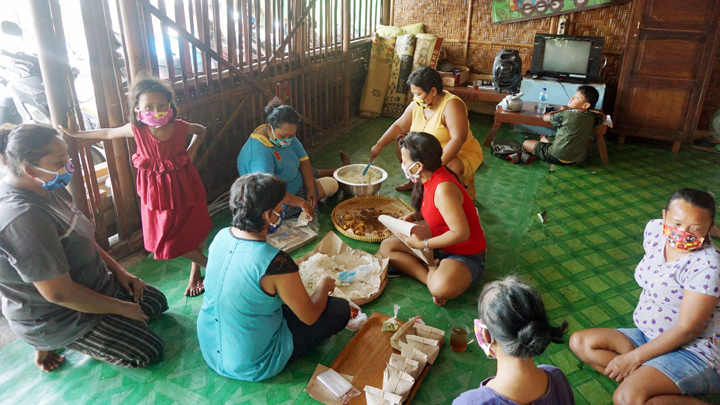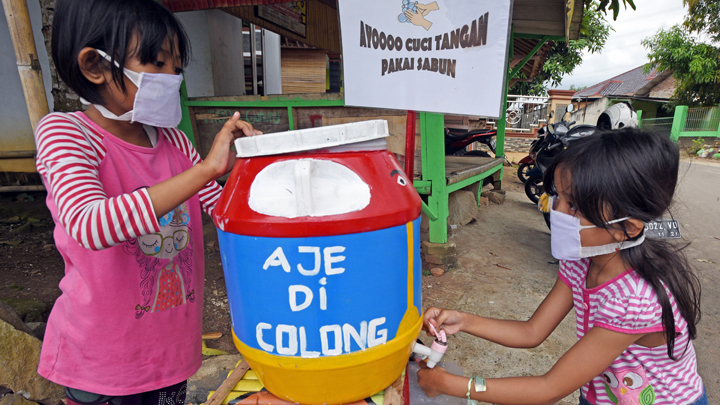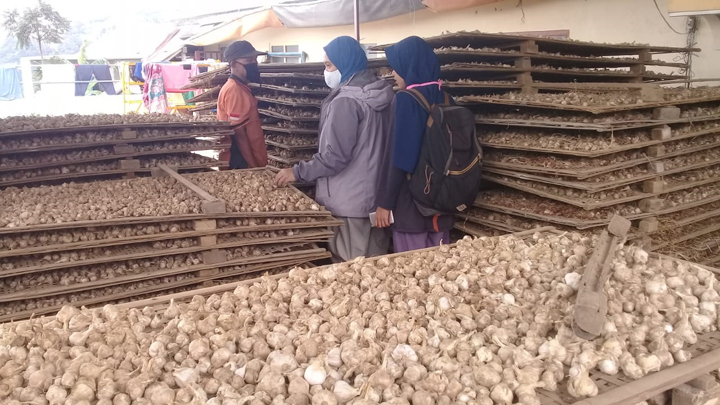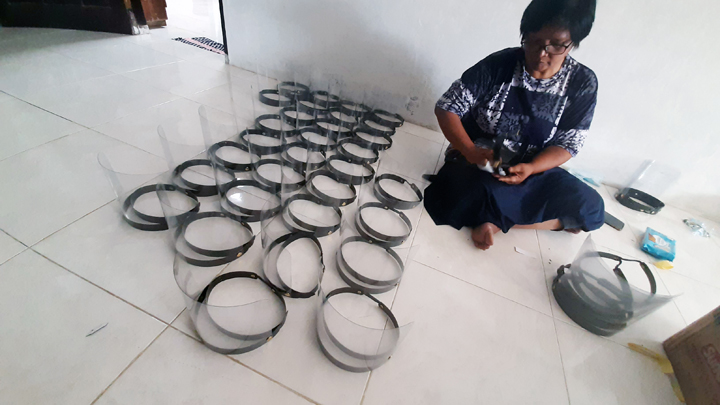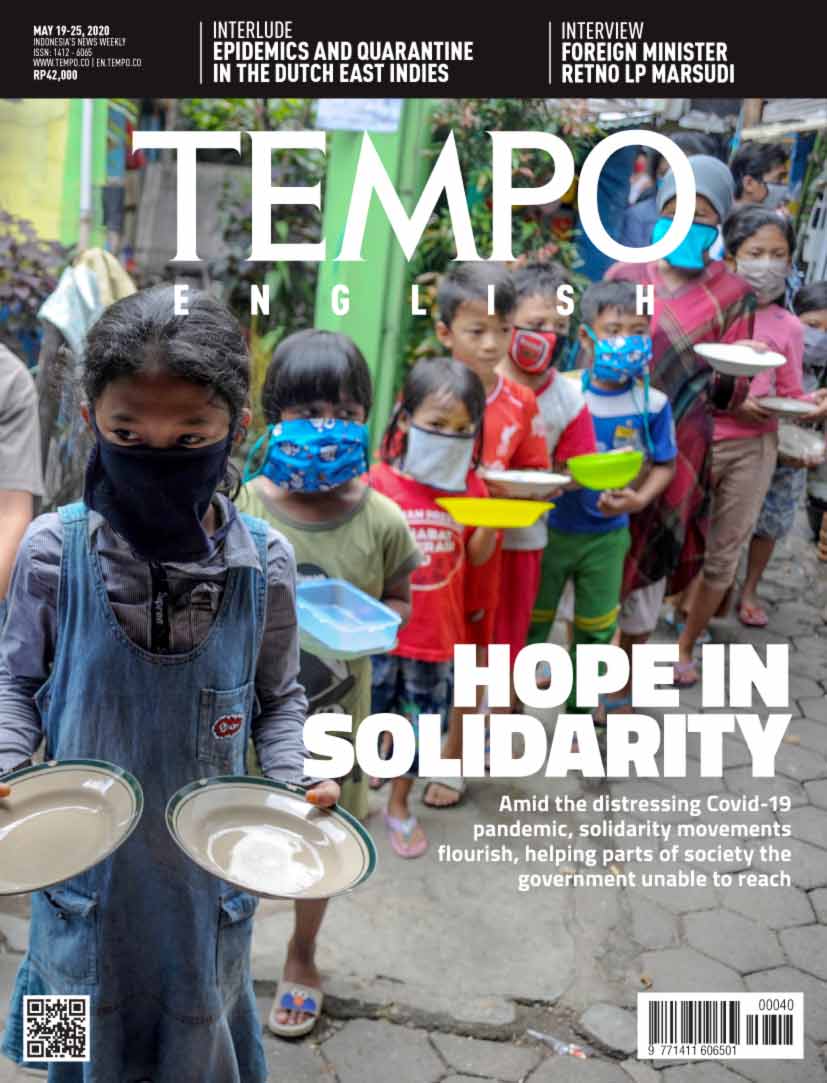 Edition 19 May 2020
Interlude
Interlude
Doctors without Protection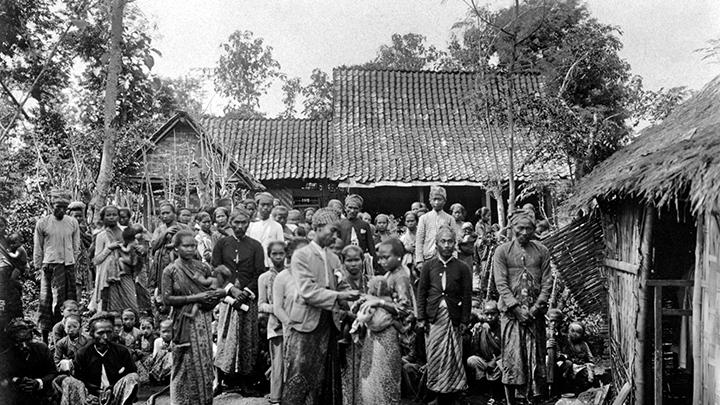 Native doctors and orderlies were heroes when the pestilence outbreak hit Malang in the 1910s. Doctor Cipto Mangunkusumo became an icon and a voice in the media.
Interview
Retno Lestari Priansari Marsudi, Foreign Minister: Protection of WNI Doesn't Get Easier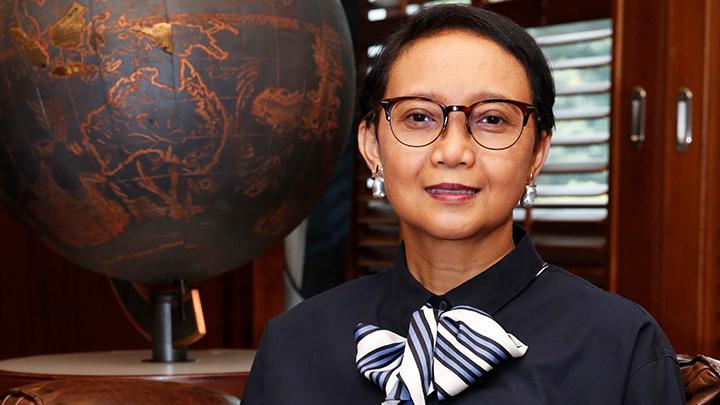 Early this month, a news report coming out of South Korea sparked furor across the archipelago.
Photo
Picture Window
Ghost Protocol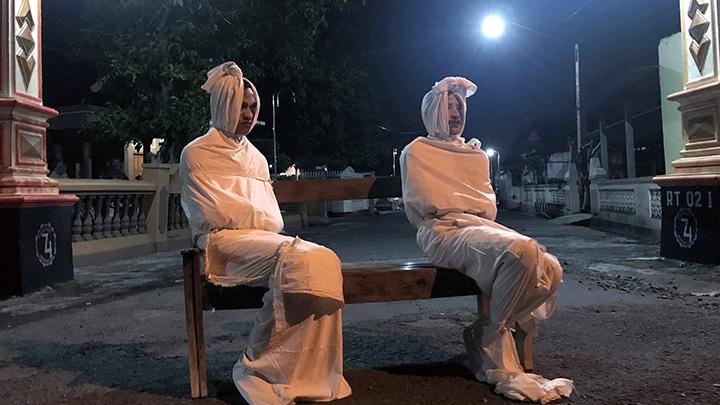 Volunteers Deri Setyawan, 25, and Septian Febriyanto, 26, sit on a bench as they play the role of pocong, or known as 'shroud ghost', to make people stay at home amid the spread of Covid-19, outside the gate of Kepuh village in Sukoharjo Regency, Central Java, April 1./REUTERS
Sidelines
A French philosopher, aged 60, travelled 2,100 kilometers by horse-driven carriage to meet an empress in Russia.
Easy to Read and Trustworthy
Subscribe
Get 45% discount on every TEMPO subscription package purchase.