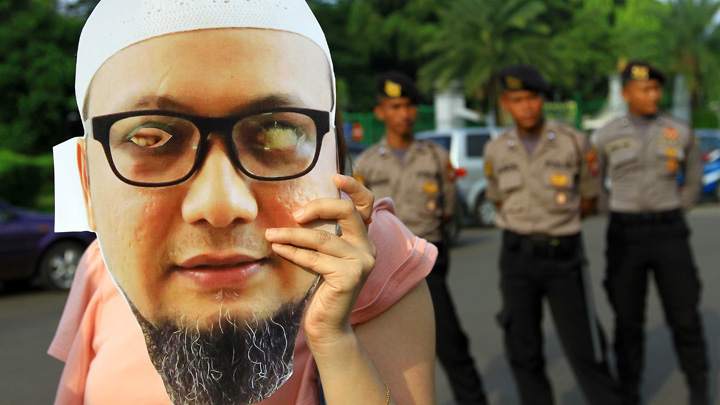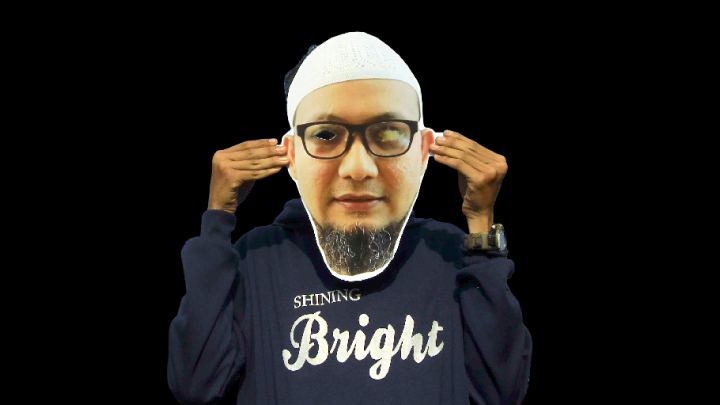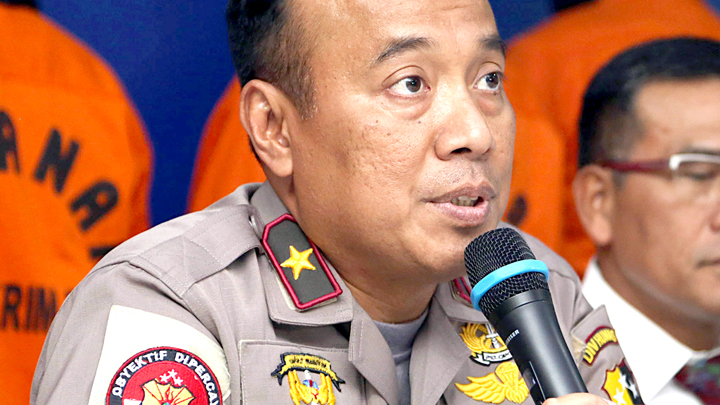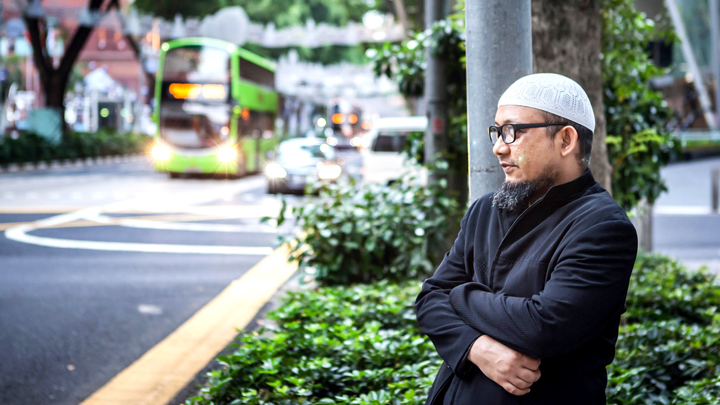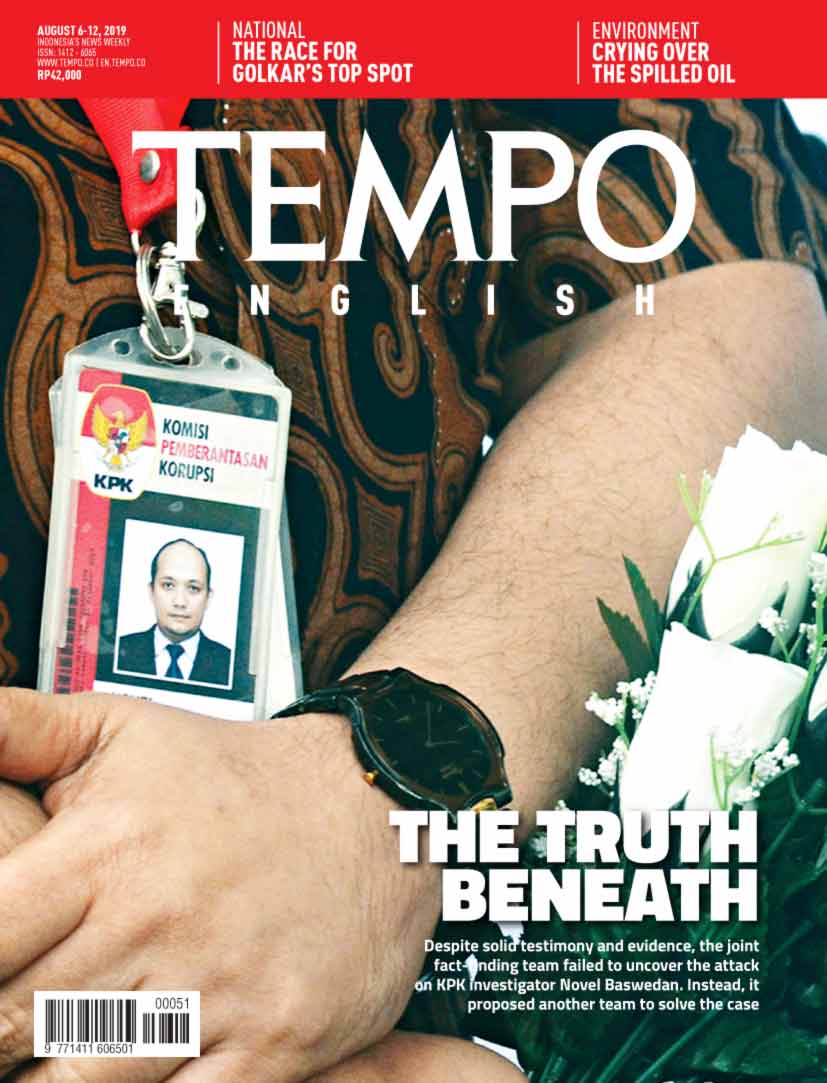 Edition 06 August 2019
Economy
Economy
Wrong Turnings from the start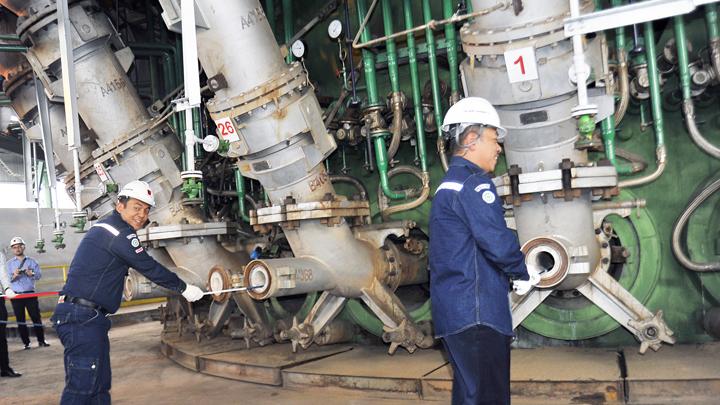 Krakatau Steel made a test-drive of a blast furnace steel mill left fallow for over five years. Modification of the project will need additional investment.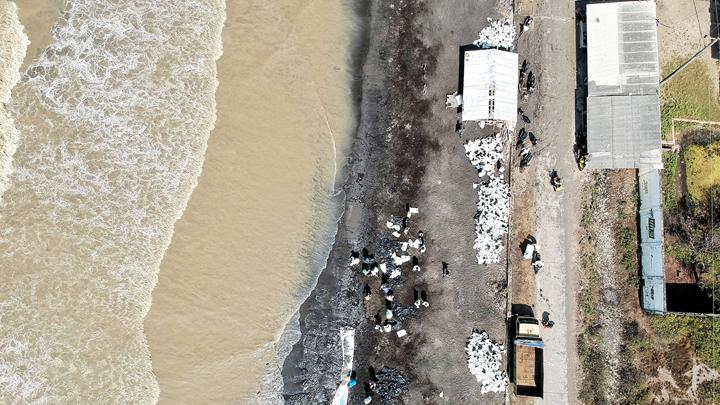 Pitching In With the Cleanup
Pertamina employed fishermen to clean up oil spilling from the YYA-1 well to the waters and beaches of Karawang, West Java. The oil spill has reached the Thousand Islands.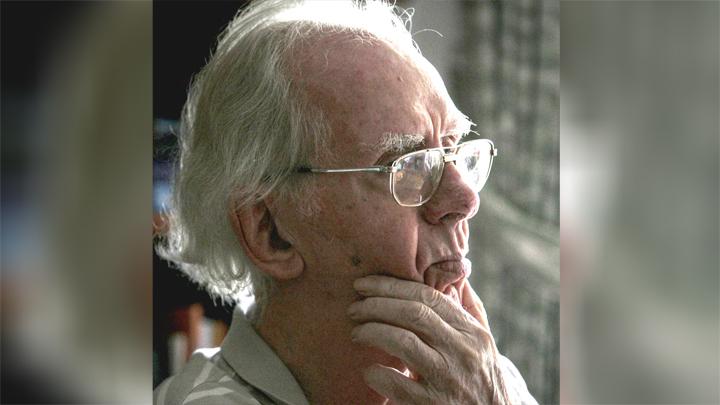 From Menteng Unveiling Batavia
Adolf Heuken wrote historical accounts of Jakarta with perseverance. His works are threatened with the absence of successors.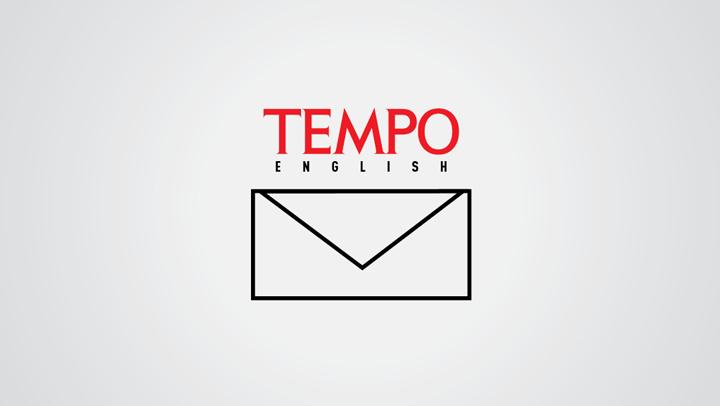 Land Certificate Fees
WE are very pleased and grateful as our land certificate has finally been issued, after being handled through the free Comprehensive Systematic Land Registration (PTSL) program based on Presidential Instruction No. 2/2018. But a free certificate seems to be a mere figment of imagination.
Cartoon
Geef Mij Maar Nasi Goreng song, written by Wieteke van Dort, 1977.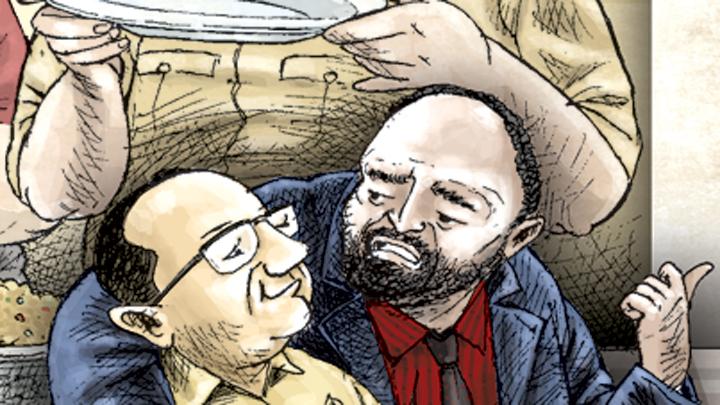 Cartoon: Yuyun Nurrachman
Photo
Picture Window
Burned Out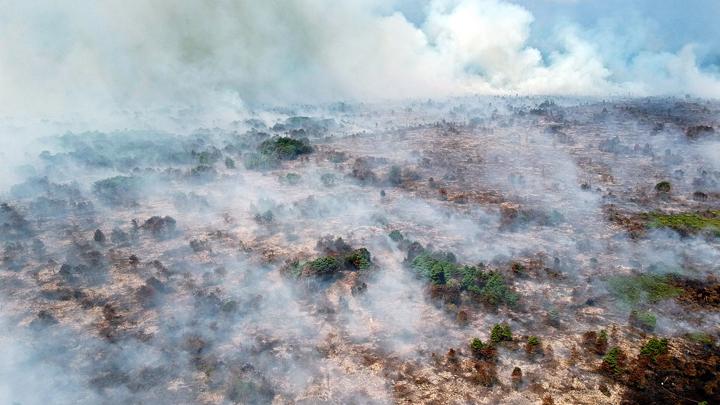 AN aerial photo of land fire in Kumpeh Ulu, Muarojambi, Jambi, Tuesday, July 30. The region Meteorology, Climatology and Geophysics Agency (BMKG) stated that there were 19 hot spot in Muarojambi, while officials together with local residents, with assistance from the Indonesian Military (TNI) and National Police, continued to try and subdue the fire that engulfed 30 hectares of land in that region. ANTARA/Wahdi Septiawan
Sidelines
These days we live with drones and selfies. We love them both. We are lightly tripping into a new era—let's call it the hyper-ocular era—when the visual sense is moving at a great pace, spreading, deepening, to the left, to the right, manyfold.
Easy to Read and Trustworthy
Subscribe
Get 45% discount on every TEMPO subscription package purchase.