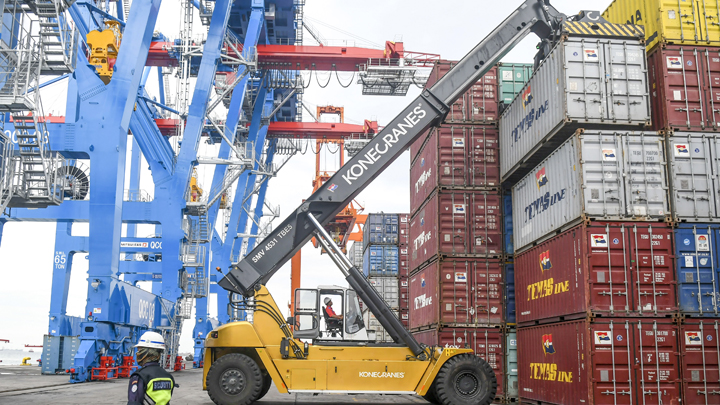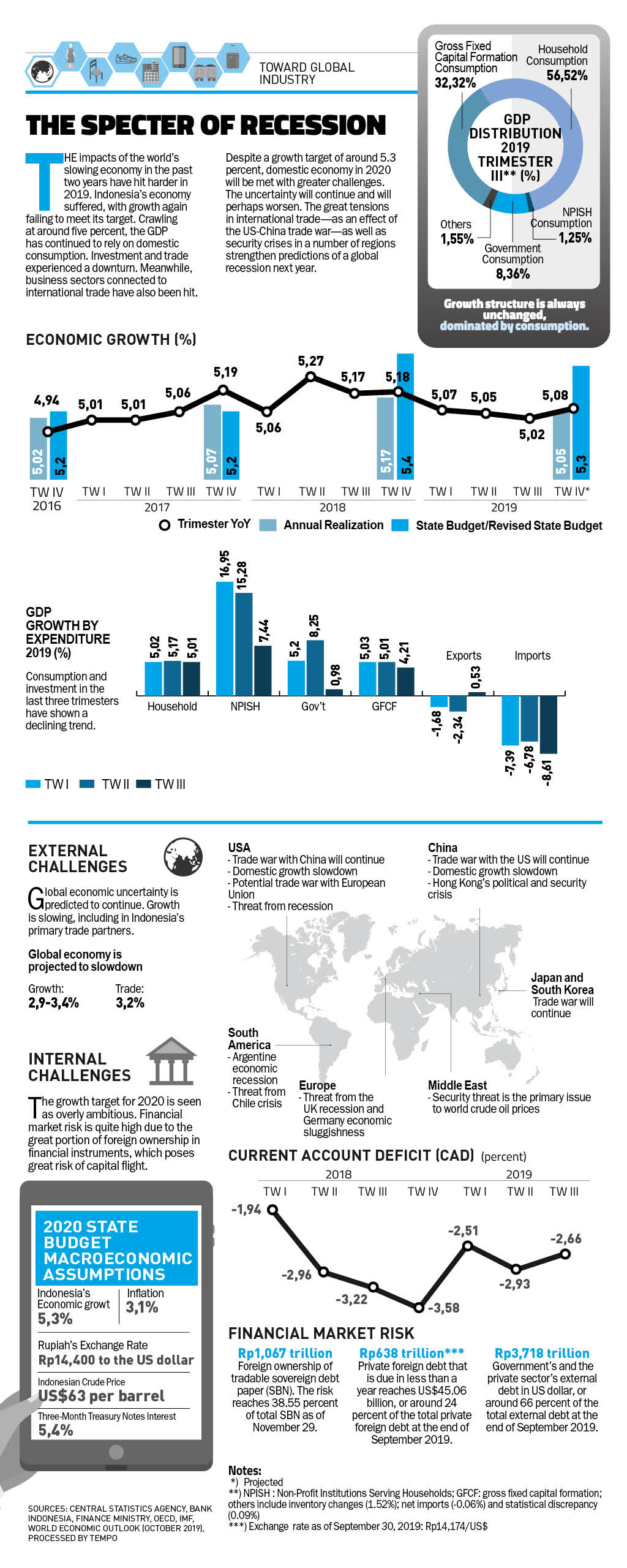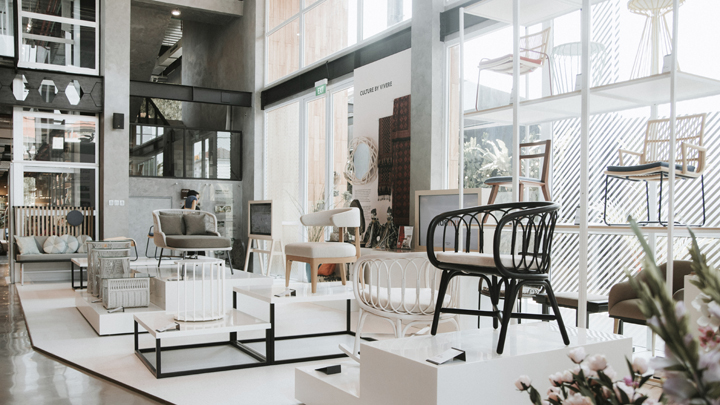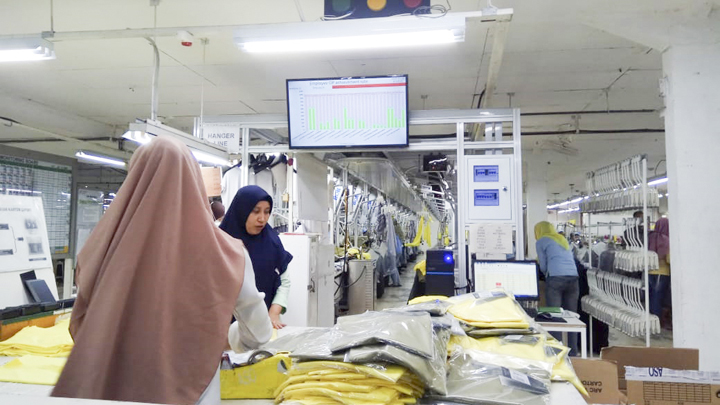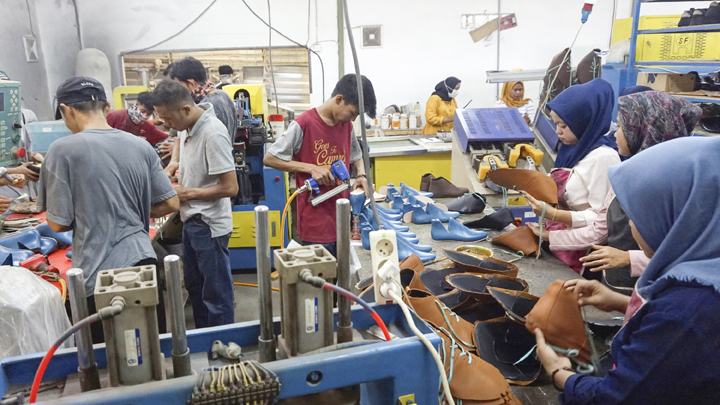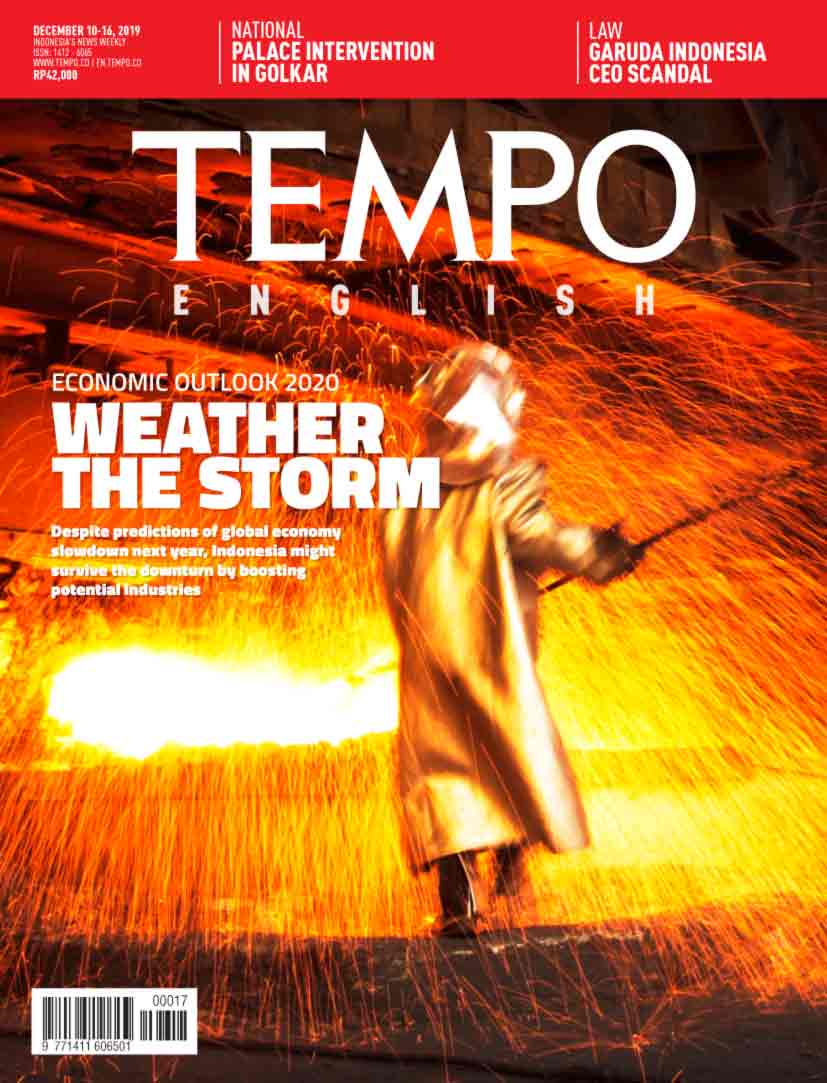 Edition 09 December 2019
National
National
Delegations Before the Succession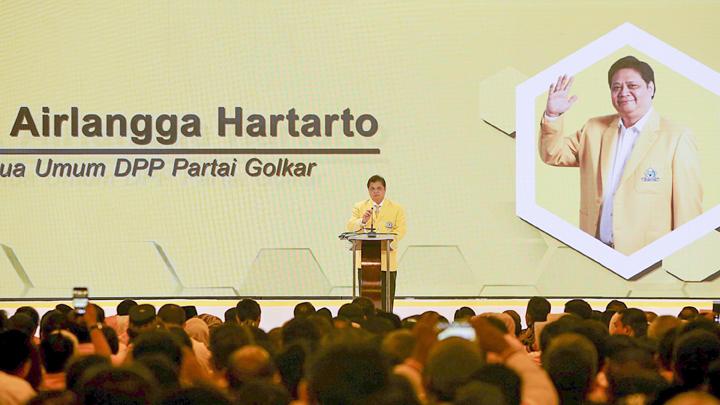 The Presidential Palace is being accused of intervening in the selection of the Golkar Party's General Chairman. A former adjutant to President Jokowi was present during negotiations between the two competing camps.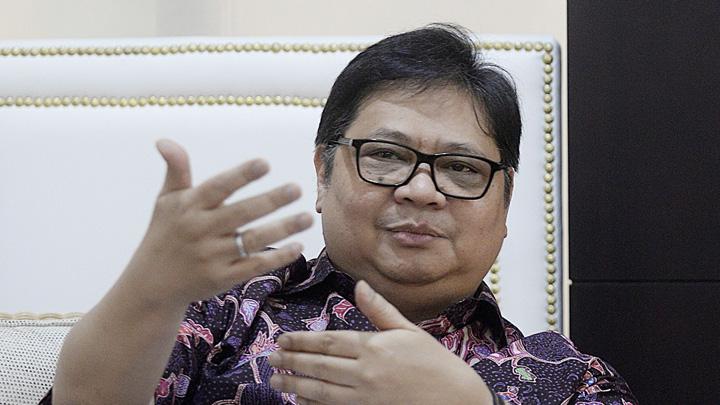 A Reconciliation Was Done at the National Congress
Golkar Party General Chairman, Airlangga Hartarto: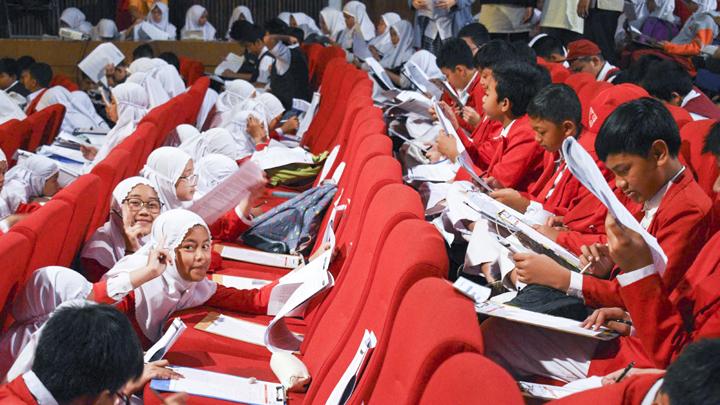 Lagging Indonesian Education
The Organization for Economic Cooperation and Development (OECD), based in Paris, has published survey results on the competencies of Indonesian schoolkids in science, reading and mathematics. Indonesia's score is 396 for competence in science, 371 for reading, and 379 for mathematics.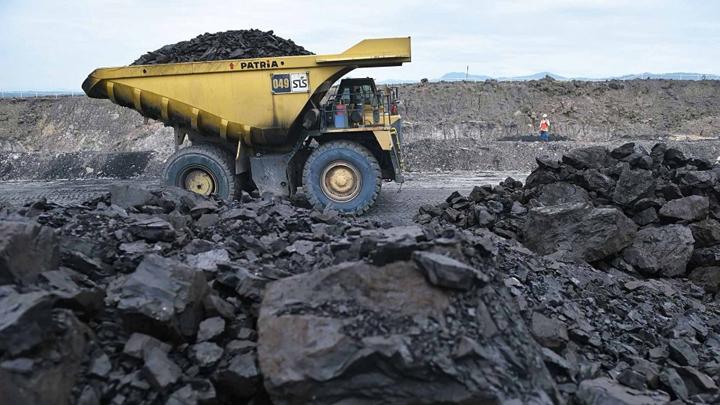 Revision Complications
Discussion on the revision to Coal and Mineral Mining Law is back on track. It still contains a planned elimination of a provision regulating coal mining company work area reduction.
Market Pulse
Anticipating the Debt Bubble Burst
Yopie Hidayat (Contributor)
Photo
Picture Window
Solid Gold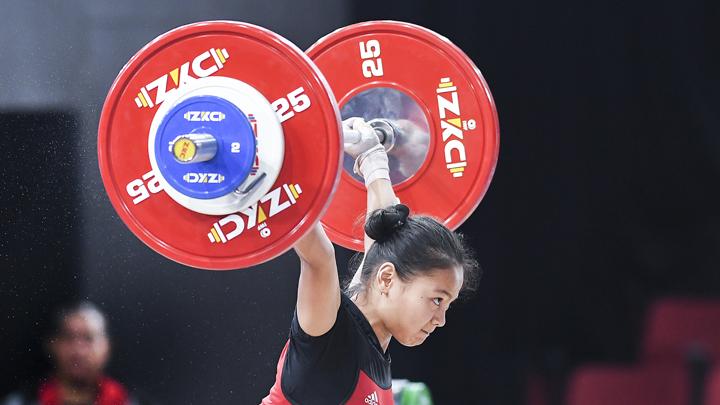 Indonesian weightlifting athlete Windy Cantika Aisah in action in the women's 49 kilogram category at the 2019 Southeast Asian (SEA) Games, in RSMC Ninoy Aquino Stadium , Manila, the Philippines, Monday, December 2. Windy won the gold medal with a total lift of 190 kilograms. ANTARA/Nyoman Budhiana
Sidelines
Identity: a fiction. A fiction shaped from without. People increasingly forget this.
Easy to Read and Trustworthy
Subscribe
Get 45% discount on every TEMPO subscription package purchase.