Persebayas Own Goal
After withdrawing to avoid possible rioting, Persebaya found itself punished by the PSSI.
Edition : 27 September 2005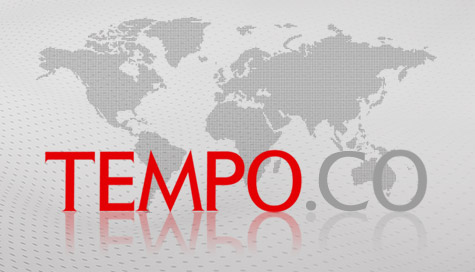 THREE men sat close to each other in a room at Maharaja Hotel, South Jakarta. Brief sentences and deep sighs could be heard now and again, followed by silence. The three players of Persebaya, Surabayas soccer team, Ibnu Syuhadak, Kasiyanto and Stefano Cugurra, were dazed on Tuesday evening last week.
They had just heard an important decision from the boss of this club: Persebaya withdrew from the big-eight round of the Indonesian League competition. The news was shocking because they were already set to meet Jakartas Persija on the next day.
According to Persebaya team manager Saleh Ismail Mukadar, his teams decision had nothing to do directly with its position in the match classification. It was merely due to considerations of the safety of club supporters in Jakarta.
The arrival of supporters of Persebaya, known as bonek alias bondo nekat (reckless people), was not given a warm reception. A leader of ethnic Jakartans Betawi Rempug Forum (FBR) stated that all bonek in Jakarta would get whipped.
They followed the statement. Our men were chased at the Pulogadung bus terminal, some were injured and some went missing, said Saleh.
Persebaya assistant manager Susanto regarded the attack on his supporters as an attempt to discredit Persebaya off the field.
If wed joined the match, rioting would surely have happened. Persebaya only wished to prevent such mayhem, he said. It was also widely speculated that results of previous matches had been arranged so it would be useless to follow the tournament through to the end.
The protest turned out to bear grave consequences for Persebaya. The All-Indonesia Soccer Association (PSSI) banned the club from joining all soccer activities at home for two years. Its participation in the Dji Sam Soe Cup, now already entering its quarterfinal stage, was also scrapped.
PSSI circles might have been offended because the Persebaya board left the League Cup, held by the club since three years ago, with journalists. They also could not accept avoidance of unrest as the reason for withdrawal from the competition.
In fact, though not as serious as described by the Persebaya board, the feud between Persebaya and Persija supporters did heat up. FBR General Chairman Fadloli el-Muhir admitted the incident at the Pulogadung terminal that involved FBR members and bonek. According to him, it was spurred by bonek behavior. Some 30 hooligans got on a Surabaya-bound bus without tickets. The bus needs fuel! Gasoline must be bought. They were just hitch-hiking, he said.
Ferry Indrasjarief, coordinator of Jackmaniaa group of Persija backersconsidered the threat indicated by Persebayas manager was unreal. He believed that Persebaya had withdrawn because its chance was already slim. After ending in a 2-2 draw against PSM-Makassar, Persebaya suffered a 0-1 loss against PSIS-Semarang.
Such a strike was not the first time. Earlier, Persib-Bandung also refused to play Persija as the safety of its team was threatened.
Some Persib players were beaten up by Persija supporters while training at the Lebak Bulus stadium. Persibs act was declared a walk-out (WO) and subjected to a Rp25 million fine by PSSI. Meanwhile, Persija-Jakarta was also fined Rp30 million for the beating incident.
Persebaya had once boycotted the Indonesian League 2002 contest by rejecting to play Pupuk Kaltim Bontang in the qualifying round. At that time PSSI only imposed a sanction on its then manager Susanto. He was banned from national soccer activities for a year.
This time Persebaya received a more severe punishment. According to East Java PSSI Regional Board Chairman, Dhimam Abror, the legal basis of the PSSI Discipline Commissions decision was unclear. Actually, the case of a strike is stipulated in Article 17 of the Special Match Regulations and Article 59 of the General Match Regulations. If any team goes on strike, it will be fined Rp150 million and is obliged to refund all subsidies already received.
Only if the fine is not paid will the relevant club be subjected to a ban from joining the next competition. The manager initiating a strike can also receive the sanction for a year.
Its not surprising to see Saleh Ismail enraged and filing an appeal. In his view, the punishment should have gone to the manager deciding to withdraw from the match. So just punish me or the other executive. PSSI should not have applied the article of vengeance, added Saleh.
Suseno