Rucking and Rolling
Edition : Tuesday, June 23, 2009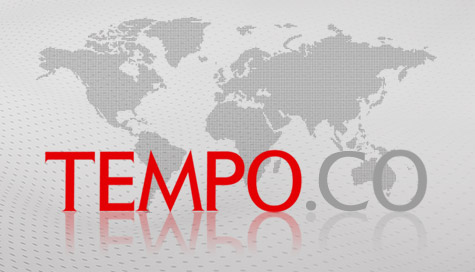 ON the face of it rugby is not a game that would seem likely to attract the interest of Indonesians. It can look like an excuse for a 'brawlwithaball', a hooly, a shindig, a stramash, whether in its union form (15aside) or in its league code (13aside).
It seems designed for big men, whether the tall or the ample where amplitude is not necessarily to do with muscle but may suggest a diet of unlean meat and beverages beginning with 'b'. It seems to disfavor the short and the slim whose apparent greater delicacy of frame might be an invitation to a real physical pounding from a culturally illfavored yob or two.
Appearances can be deceptive. Smaller, slighter men can in fact excel in this, especially if they are lightfooted and quick of brain. Rugby is about much more than heavy contact in rucks and mauls. It is also a game for those who can handle a ball well, run with it to great effect with a dummy here, a sidestep there, and kick it to good purpose.
Now, thanks to the efforts of the enthusiasts of Indonesian Development Rugby (IDR), rugby union now has a strong platform across the country with bastions of the game in places as far apart as Jakarta, where it has been played for decades at ISCI in the south of the city, Bandung, Bali, Balikpapan, Papua and even Halmahera, where it was introduced by expatriate mining industry 'bods'. Current Indonesian club champions are the Sumbawa Nagas.
And this base includes hundreds of Indonesians, all willing to indulge whatever gifts of courage and skill they have.
Strongly promoted worldwide in recent years by the International Rugby Board (IRB), the game has built up a following not just in its old strongholds such as New Zealand, Australia, South Africa, the UK, France and Ireland but also in a roster of newcomer IRB members. These include the Cook Islands, Uruguay, Portugal, Ivory Coast, Georgia, Russia, Laos and Sri Lanka as well as Indonesia.
Many Indonesians may not be aware that Indonesia is in fact an IRB member and that national teams have represented the country in international competitions.
A lot of hard work has gone into this. IDR took itself so seriously that it appointed a fulltime official to coordinate and promote the game across the archipelago. The incumbent is Aaron Meadows from Queensland, Australia, a very tall, very ample and very amiable fellow who works out of a Menteng, Jakarta office and who travels to all the farcast places already mentioned as well as abroad with the national team.
The job requires enthusiasm, energy and no small deal of cultural diplomacy as well as naturally a fine knowledge of the game. Aaron has all of these. He is able to point to the way in which the code has taken root in unlikely places and to the growth in numbers of Indonesians playing it.
How far up that daunting IRB ladder can Indonesia go? Will we see it scale the heights and one day field a team against the giants of the game such as the mighty All Blacks of New Zealand or the current world champions South Africa? Perhaps unlikely, but in the meantime Indonesia has begun to establish a presence as one of the stronger rugby nations in Southeast Asia.
One young Indonesian enthusiast for the game is Daniel Nugroho, a 20yearold ethnic Chinese from Jakarta. Taking the game up five years ago at 15, he became probably the youngest ever player to play international rugby a year later. Cheerful Daniel stands at 1.80 meters and is powerfully built—he certainly looks as if he can 'handle himself' in the rucks and mauls. He needs to: this is where the tough get going.
Playing in the forwards, he dons a No. 6 shirt as a flanker in the 15aside version of RU while in the faster flowing 7aside game he is a prop. He plays his club rugby for the Jakarta Bantengs, a club composed of Indonesians, and looks forward to the day when local talent has completely replaced the expatriates. Not that he is antiexpat as he recognizes that it was foreigners who brought the game here and that they form the coaching spine of Indonesian rugby.
Indonesia, he tells me, is currently in IRB Division Three. At present this means that the Indonesian Rhinos play mostly in this region and Daniel has competed in tournaments in Manila, Singapore and Cambodia, amongst others.
I for one look forward to seeing the emergence of Indonesian players with internationally recognizable names. It will be a reward for hard work and enthusiasm.
David Jardine
W251bGwsIjIwMjEtMDYtMjMgMDg6MzU6MTEiXQ