Women Have Issues
V Film Festival 2010 offered a variety of films by women directors dealing with issues ranging from pluralism, diversity, and youth identity to Shari'a Islam.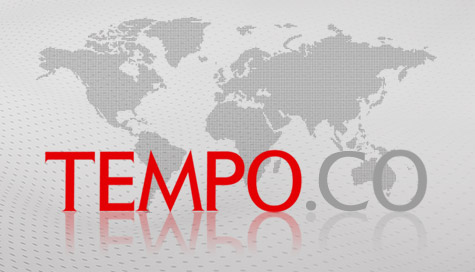 EVERY day I pray that I will give birth to a baby. Then, my husband will not look for a new wife." These words flowed softly from the lips of a young woman named Ziba, the fourth wife of a rich farmer from a village in Iran. In tears, she tells how she has wanted to commit suicide many times because of feeling so desperate.
This film dealing with the issue of polygamy was one of the films shown in the V Film Festival, an international women's film festival held by Yayasan Jurnal Perempuan, Kartini Asia Network, Komunitas Salihara, and Kalyana Shira Foundation, April 21-27, 2010. Screenings were held in three locations in Jakarta—GoetheHaus, Kineforum Taman Ismail Marzuki, and Komunitas Salihara.
In its second year, this festival with the theme Identity and Youth showed 22 full-length films from abroad, 11 full-length Indonesian films, four short-subject films from abroad and 28 from Indonesia. All the films are the work of women directors and were divided into the categories of fiction and documentaries with various themes from pluralism, diversity, and youth identity, to Shari'a Islam, all of course from a woman's perspective.
Here are four of the films that are especially interesting:
..........................................................................................
Clara
Director: Helma Sanders-Brahms
Actors: Martina Gedeck, Pascal Greggory, Malik Zidi
Scenario: Helma Sanders-Brahms
Clara Schumann was a German woman known as a pianist throughout Europe. In 1850, Clara and her five children moved to Düsseldorf with her husband, Robert Schumann, who was hired as the music director for an orchestra in that city.
Thus began a difficult period for Clara. She spent most of her time helping her husband in his career which was frequently interrupted because he was sick and suffered from depression. Clara often had to replace her husband as conductor and she had to face the chauvinism of male musicians who viewed her ability with cynicism simply because she was a woman.
Until one day Johannes Brahms became involved with their family. Johannes wasn't only young and handsome, but he was also a talented composer and pianist. His personality attracted everyone in the family. Robert was very impressed with Johannes, and enthusiastically invited him to live in their home.
In the beginning the young man quickly adapted, but not long after that he fell in love with Clara and the situation became very difficult. The love was not one-sided. Moreover, the youth still in his 20s seemed like a savior when the family's finances were exhausted to pay for Robert's medical needs.
However her husband's worsening condition made Clara suppress her feelings. In her position as wife, mother, and nurse to her sick husband, her work and her mixed feelings towards Johannes all tested her faithfulness. Only through her piano playing was Clara able to express her feelings.
..........................................................................................
Four Wives - One Man
Director: Nahid Persson
This documentary film made by Iranian-born Swedish director, Nahid Persson, offers an up-close look at the life of the family of Heda, a farmer who practices polygamy in a village in Iran. The director who won awards for her film, Prostitution Behind the Veil, tells the intricate details of the man's relationships with his four wives: Farang, Goli, Shahpar, and Ziba, as well as their relationships with their mother-in-law (Heda's mother) and their 20 children. At times it is funny but often heartbreaking. The film explores how each wife confronts her co-wives in daily life, but also conspires with them against their cruel husband.
Persson's camera beautifully captures the interactions between members of the family. Not only when they are cheerfully enjoying recreation time together, but also at times of quarrels between the wives. For example, how Heda's three wives complain about their husband's attitude which has changed since he has taken his fourth wife, Ziba, who is still young. "He spends more time with his fourth wife," says Goli, the second wife, as her other two co-wives agree. Listen to the half whispered conversations of the wives—while they are busy making bread, milking, or weaving carpets—about the rough treatment from their husband, who openly wants to find another young girl to become his wife.
Without being sentimental, in an honest way this film provides another side of the practice of polygamy, especially its effects on the women involved.
..........................................................................................
Cats
Director: Kim Ji-hyun
This film tells the story of struggles in the lives of three young women, Sheera, Simjang, and a young dentist. Sheera is a single woman of 28 who doesn't want to get married. During the day, she works making and selling accessories by the side of the street. At night, she works at a bar. She maintains her decision to stay single, although her mother continually urges her to find a partner. "As long as he isn't like your father, I will accept him," says her mother every time they meet.
Simjang has a different story. She is a lesbian who is giving up hope of finding a job. Her applications have been rejected numerous times because of her appearance which is considered ambiguous, male or female. On the other hand, she is beginning to doubt the faithfulness of her lover, Heopa. Moreover, Heopa who is still a university student has refused her proposal because she is not yet ready to get married.
The dentist is also in turmoil, because she very much wants to have a baby. She hasn't been able to find the right man to father her child—two of them have admitted to being infertile and gay—she has decided to use sperm from a sperm bank. However, she can't do so due to regulations prohibiting women who have never been married from using sperm bank services.
This film made in Korea comes from a feminist group, Unni-Network, and is designed to raise issues such as sex, marriage, and the psychological questions surrounding fertility which are concerns of young women in Korea. The skills of the writer-director Kim Ji-hyun and the natural appearance of all the actors puts this film on a par with films that are the most honest and straightforward expressions of the complexity of women's lives.
Ver van familie (Far from Family)
Director: Marion Bloem
Actors: Anneke Grönloh, Terence Schreurs, Katja Schuurman
This film is made based upon the novel, Ver van familie by Marion Bloem. The film was released in 2008 with the setting in 1986, telling the story of a large Indo-European family in the Netherlands. The film's story focuses on Grandmother Em who misses her granddaughter, Barbie König.
Barbie König (Terence Schreurs) is a Dutch-Indonesian woman who lives in the United States with her stepmother. When her stepmother dies, she decides to return to the Netherlands to search for her family there.
The background of Ver van familie is the group of Indo-Europeans (people­ of mixed Dutch-Indonesian ancestry)­ who were repatriated or emigrated in large numbers from Indonesia after the proclamation of Indonesian indepen­dence.­ About 300,000 people had to leave Indo­nesia, the land of their birth. Most of them­ moved to the Netherlands. Howe­ver­, many didn't like the "country of their ancestors" and immigrated to other­ countries, for example the United States.
In the film we can see that Barbie's family in the Netherlands still practice their Indo culture. On the other hand, Barbie who lived for a long time in the US, has grown into an individualist and feels alienated because she is not used to the warmth of her family in the Netherlands.
Nunuy Nurhayati