Rabiah, the Floating Nurse:
Ideally one midwife for one island
Edition : Wednesday, May 5, 2010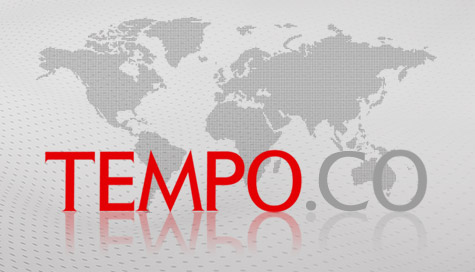 RABIAH spends more than half her life serving the people in Liukang Tangaya subdistrict, Pangkep regency, South Sulawesi. The 53-year-old woman sails from one island to the next in the subdistrict of 25 islands. Up to 1992, she was the only female nurse-and midwife-in the Liukang Tangaya region whose population is more than 17,000.
According to nurse Rabiah, the most urgent problem is related to obstetrical delivery. "There should be one midwife for one island," she says. There are now nine midwives in the region, however, according to Rabiah, the number is far from adequate.
On Friday last week Agustina of Tempo English Edition interviewed Rabiah via telephone. Excerpts:
Can you describe the number of medical personnel in the islands of Liukang Tangaya at the moment?
There are currently nine midwives, 12 nurses, plus two general practitioners and one dentist. It wasn't until 1992 that there was a PTT (non-permanent) doctor there. Previously, there were only four nurses to serve the communities scattered in 25 islands; my late husband-he was head of the Public Health Center (Puskesmas) on Sapuka Island, in the central region-and I, and there were two other nurses for the western and eastern regions.
Do you think that is enough?
No, it's not, because these 25 islands are located far from each other. It can take as many as 12 hours from one island to the next. From the Puskesmas to the eastern region it takes up to 12 hours. From the Puskesmas to the western region it also takes 12 hours.
In these distant islands are there midwives or nurses living there?
The personnel I mentioned before are scattered on different islands, but not all islands have midwives. There should be one midwife for each island.

Right now in the Puskesmas there's only one midwife. If, for example, suddenly there's childbirth and at the same time the midwife has things to do on the mainland, there's no other midwife. The one who will help will be a nurse only who may not have any experience yet. When actually, the women who come to the Puskesmas usually have high risks, and must be helped by professional personnel. If we refer them to the regency, it will take between 24 to 30 hours.
How often do you find cases where childbirths cannot be helped by medical personnel?
The common case is placental retention that needs immediate help. The baby is usually out, but the placenta is still attached, leading to hemorrhage. But we only have infusion liquid. Cases like these can't be helped usually.
Is there a dukun (traditional midwife) on each island? And do people trust them more?
Yes, there are plenty. There's always one dukun on those islands. On large islands sometimes there are two. Many go to them because it's a belief passed down from generation to generation. It's not only until something happens that they call a nurse or a midwife-on condition that there is one available on that island.
Collaboration between midwives and dukuns, does it exist on the islands?
We've started it. Dukun are not rivals, they're our working partners. If their ways of thinking are different from ours, we're slowly trying to overcome this. Today, they are more open. There's a dukun on one island who won't help with childbirth unless accompanied by a midwife.
What kinds of constraints do you usually face in the course of your work?
Usually geographical; midwives are picked up in the middle of the night, the waves are strong, transportation is not ready. In the past I was alone in the Puskesmas. Sometimes I was picked up to go to the western or eastern region. We had to go at night, because childbirth doesn't wait.
According to you, what must be prioritized to improve medical assistance in the region?
I'm hoping for one medical personnel on each island. For islands with slightly more population there should be one nurse and one midwife.

An HT (walkie-talkie) is also needed for communication. With one at each medical facility, communications will be smooth; this may reduce the number of deaths of babies and mothers. With an HT, a nurse or a midwife can consult directly with the doctor or their senior midwife. I think that, if there are not enough medical personnel, perhaps communication can be prioritized.
What are your plans for the future?
Very soon I will retire. Hopefully, I'm still strong. If I'm still needed, perhaps I can help people in whatever way possible.
W251bGwsIjIwMjEtMDYtMjUgMDc6MDM6MzIiXQ