Border of Hope
A family drama detailing the poverty of lives separated by borders.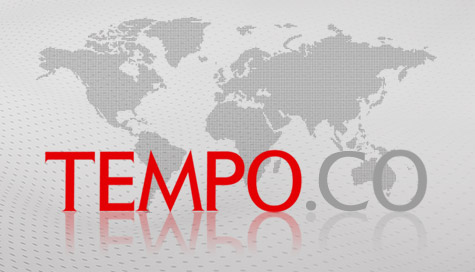 TANAH AIR BETA
Director:
Ari Sihasale
Story:
Ari Sihasale
Script:
Armantono
Starring:
Alexandra Gottardo, Lukman Sardi, Asrul Dahlan, Griffit Patricia, Yehuda Rumbindi, Marcel Raymond
Production:
Alenia Pictures
THE screen is barren, deserted, and dirty—and then come many shuffling feet, adults wearing worn-out old shoes with loose soles, broken flip-flops, carrying sacks of their belongings and crying babies, holding young children who walk in confused yet unwavering perseverance and the hopes of a better future at the border they are headed to. One young woman, her hair disheveled under the company of the sun, cracks a smile and says to her daughter (who does not share the same enthusiasm as her mother) "We have arrived."
Set in 1999, after East Timor decided to separate from Indonesia, Tanah Air Beta focuses on the lives of Tatiana (Alexandra Gottardo), a young goodhearted schoolteacher and single mother and her 10-year-old daughter Merry (Griffit Patricia); Abu Baka (Asrul Dahlan), the dramatic unemployed friend of Tatiana; and Carlo (Yehuda Rumbindi), a spirited mischievous boy who in the throes of the civil war lost his entire family. The simple lives of these four determined characters are juxtaposed by the throes of their country's vast poverty—shown by the roofs made of plants, brown dust that covers every inch of the land, and the dying trees. But unlike the withering nature, the four characters keep their hopes alive in their veins.
Ari Sihasale's first films, such as Denias, which he produced (directed by John De Rantau), set in Papua, tells the story of a boy who travels through the jungle to go to school. King, Sihasale's directorial debut, set in Kudus, is about a young badminton athlete who sets his dream on becoming like badminton champion Liem Swie King. They highlight not only the secluded environments for the background of his characters, but also bring childhood dreams and the juxtaposing elements of perseverance and innocence and what happens when these things come up against the harshness and cruelty of life itself. Sihasale is familiar with these backgrounds and themes, and following these two films, he has delivered Tanah Air Beta with an even darker force that is necessary to the story itself.
Throughout the film, we are shown the character's unornamented lives that are still filled with lingering paranoia resulting from years of civil war, the causes of unimaginable poverty and the longing for a complete family. Tatiana, who tries hard to make her pupils dream of a better future than the barren desert that has lost its greenery; Abu Bakar who colors their otherwise bleak days with dramatics and the simplicity of a child; Merry who fancies herself a little of a loner and at night talks to a pillow dressed in her brother's clothes; and Carlo who spends his days swimming in the dirty lake and placing insects in Merry's hair—the film shines a spotlight on the perseverance of simple folks that we otherwise would never see the silver lining in things we never would discover.
But it seems that in their search for better conditions across the border, Tatiana and Merry have left not only their past, but Tatiana's son, Merry's older sick brother, Mauro (Marcel Raymond), who has now regained his health, but not the will to forgive his mother for her abandonment. Five years later, Mauro rejects the presence of his mother from across the border, but seeks his little sister.
Merry and Carlo's journey to the border begins. In the journey, we are faced with more wincing moments, where we are forced to look at two children, their faces smudged with dirt and lips dry from thirst, travel under the unrelenting sun through the arid deserts—moments that are heart-wrenching.
For a while though, the poor simplicities of dirty huts, of puddles of mud, of broken-down motorcycles and chalkboards of alphabets are forgotten when you reach the border. At the border, families are reunited, old friends seek out old friends, mothers embrace their children, long-lost siblings discover each other, hands are held, lips are kissed and hearts are strung—in the border between East and West Timor, a border made of entitlement and hate, cliche as it might be, moments turn into slow motion—and for a moment, just for a moment, the border is no longer a border, but a bridge between the past and the future.
Rain Chudori-Soerjoatmodjo