Nelofer Pazira:
I only present the facts
Edition : Wednesday, August 25, 2010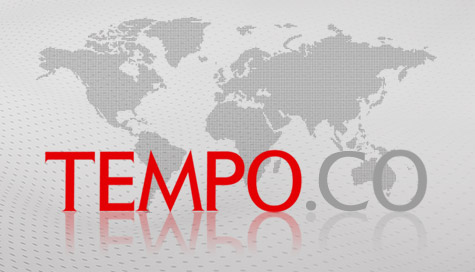 THIS Afghan lady, born in India 37 years ago, spent her youth in Kabul, capital of Afghanistan. Together with her family, Nelofer then migrated to Canada. But her memories of her country of origin, despite the intense problems, especially the injustice towards women, continued to haunt her.
In the middle of her busy schedule in Jakarta, Nelofer took time out to talk with Tempo about her latest film.
Is the film Act of Dishonour based on a true story?
This film was inspired by a story about my friend in Kabul. She was producing a short story over there. My friend invited a middle-aged Afghan woman to act in the film. Her husband, at the time, was in Pakistan. In the middle of filming, the woman's husband came back. He was very angry to hear from his neighbors about his wife being involved in the production of a film. He went and killed her.
My friend in Kabul was shocked. Imagine, the actress in her film had been killed. When I heard the story, I was shocked. How can anyone kill another person over something like that, I thought. I knew, of course, how conservative people had become over there but I never knew they were so cruel.
Is it difficult to find actresses in Afghanistan?
Yes. It takes me a long time to look for actresses, aside from the main role. Actually, many women in Afghanistan are interested to act, but their families do not allow them. Moreover, people there still regard women in the film industry, whether it's big screen or television serial, as bad women.
Right now, television in Afghanistan is quite good. There are many television stations producing series for television, films and drama. This provides women the opportunity to show their ability in front of the camera. Even so, this is a profession that is unacceptable to the people. Being a radio broadcaster is more acceptable because only the woman's voice is heard.
Where is the location of the film?
The filming took place in the border area between Afghanistan and Tajikistan. Some of the filming took place in Tajikistan, some in Afghanistan. One scene was filmed in Kabul. I want to present a picture that is as authentic as possible, because this film is about life in Afghanistan.
In one scene, her father goes to the border to do some trading, so we had to go there ourselves. I had to first ask the permission of the security people in southern Afghanistan to film over there and film the scenery.
You employ quite a few non-professionals in this film. Isn't this a problem in itself?
This film employs professionals and non-professionals. I brought along two professional actors from Canada. But the main female character, Marina Golbahari, although she has acted in previous films, is not a professional in the sense that she studied acting for theater or film. In fact, many of them have never acted in front of a camera.
This is not easy. It is a low-budget film, time is restricted and I have to deal with non-professional actresses. I need to use different methods when I work with them and I have to be careful when I am shooting a particular scene. Our equipment is also limited. We don't even have backlighting facilities; we often must use flashlights or candles. But as a director, this is a challenge for me. I was lucky that the people were very cooperative.
What are your plans now?
I am preparing another screenplay. My friends ask why I always produce sad films. I tell them I only present the facts. But I hope to produce a comedy, but a serious comedy. Still on Afghanistan. I hope to make it interesting, perhaps a black comedy.
Nunuy Nurhayati
W251bGwsIjIwMjEtMDUtMDggMTQ6NDg6MzEiXQ