The Public Demands, PSSI Ignores
The poor performance of the Indonesian national football team cannot be separated from the low quality of its administrative board. It is a deep-rooted problem.
Edition : Wednesday, January 5, 2011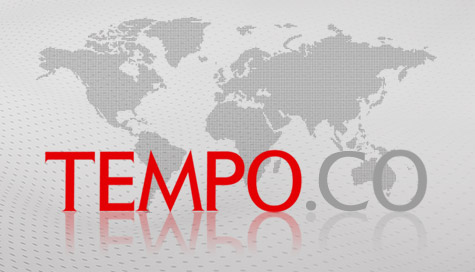 THE demand reverberated through Gelora Bung Karno Stadium in Senayan, Jakarta, to Bukit Jalil Stadium in Malaysia: Nurdin step down, Nurdin step down! During the AFF Cup, these words became a yell for Indonesian fans whenever the national team was playing. Clearly, they demanded Nurdin Halid, Chairman of the All-Indonesia Football Federation (PSSI), resign. The plea was heard even stronger after the anti-climactic finish in Senayan, on Wednesday night last week, when the AFF Cup was not won by Indonesia's Garuda Team.
Amid the clamorous support for the national team after some brilliant victories, the public still has a negative view of PSSI. A popular sentiment spread. "This is the achievement of the national team, not PSSI." This governing board for football, especially under Nurdin's leadership, was pointed out for its lack of achievement. This is an indicator that something is wrong with the management and guidance of football in Indonesia.
In addition to the general public, President Susilo Bambang Yudhoyono also made comments. "I ask that PSSI conduct an evaluation in order to do better," he said after attending the final match of the AFF Cup in Senayan.
As for the quality of work at PSSI, without even mentioning their competition management, the matter of AFF Cup ticket sales in Jakarta, especially for the final matches, was a mess. Obtaining a ticket to a match at Bung Karno Stadium required going through a number of stages, as if going through the process to select candidates for senior positions. The first step was to line up to reserve a ticket in the form of a voucher. Ticket booths were opened simultaneously at five locations around Senayan as well as online, even though this latter one was often not functional. Proof of the reservation was then exchanged with the real ticket a day before the match. Lines were long during this process. Ticket buyers had to stay overnight to get a good spot in line.
In order to prevent the tickets from being bought up by scalpers, individual ticket purchases were limited. However, people were still selling tickets. Ani, 30, an employee who works at Jenderal Sudirman in South Jakarta, said she bought tickets through a scalper. "I ordered 30 tickets for people at the office," she said. "Better than waiting in line until I faint and not get any tickets,"
Things were different in Malaysia, the location of the first leg of the championship final. Tickets were much less expensive. In Indonesia, the price of tickets ran from Rp50,000 (economy seats) to Rp1 million, while in Malaysia it was Rp87,000 to Rp145,000 (RM30-50). Tickets could be obtained after a short wait at the stadium—with lines less than 10 meters long. Ticket windows were located around the stadium.
"All aspects are seriously bad, like a chronic illness," said Saleh Ismail Mukadar, former Chairman of Surabaya Football Association, who once raised the case of illegal levies made by one commissioner in PSSI. This organization, which was founded on April 19, 1930, under the initial name of Indonesian Football Sports Association, and was led by Ir. Soeratin Sosrosoegondo, indeed requires improvements.
From its structural organization, the highest body in PSSI is the congress, which elects the chairperson, deputy chairperson, and executive committee. However, in practice, the executive committee is sometimes appointed by the chairperson. The congress selects the disciplinary commission, appeals commission, and ethics commission. So far, the ethics commission has not been formed. To these positions, there are a few posts for honorary chairpersons.
In general, according to the records of the concerned parties who have joined together in the Indonesian National Football Reform Movement, the reputation of PSSI has indeed been blemished. From studies and research spelled out in a White Book on Indonesian Football Reform, the problems at PSSI cover all aspects, from its organization, development, and management of competitions.
According to this book, the first problem has to do with organizational aspects. Chairman Nurdin Halid was convicted in a corruption case, but he continued presiding from prison. This chairman is on record as having excessively used his prerogative rights in connection with sanctions handed down by the PSSI Appeals Commission and Disciplinary Commission. The very use of this right has also violated the PSSI's own disciplinary code. For example, When the PSSI Disciplinary Committee penalized Cristian Gonzales, who was once involved in violence while playing for the Kediri Indonesian Football Association and suspended for one year, the chairman directly annulled it.
Another criticism involves holding of competitions. Indications of bribery, a mafia of game officials, and scores of manipulation often take place. These matters were raised at the PSSI Congress early last year, and led to the formation of the Anti-Bribery and Referee Mafia Unit. One rumor of bribery which stood out the most in 2007 involved some club managers from Penajam Medan Jaya, who bribed PSSI administrators to secure the club's position in the competition. At that time, penalties against those involved, whether for club managers or PSSI officials, were minor. In fact, the PSSI officials in question resigned, but were recruited back into the administration.
Various corruptions in competitions was one reason why the Malang Football Association (Persema) left the Super Indonesia League and planned to move to the Primer Indonesia League—a competition formed by some players in the Indonesian football world who were seriously disappointed with PSSI's performance. One of the considerations, according to Persema Chairman Peni Suparto, was disappointment with PSSI, which has a number of unfair referees. "We could win, but wouldn't be proud."
Another moment in the Reform Movement against PSSI's performance involved the frequent changes to scheduling and competition formats. This was widely reported on during the league's season last year. In connection with the failure of the Kediri Indonesian Football Association team to hold a match against the Surabaya Football Association team, the discipline commission (according to PSSI rules) penalized the Kediri team with a 0:3 defeat. However, later on the PSSI Appeals Commission decided in favor of Kediri's appeal and a match was planned to take place after the end of the competition period.
Most recently, financial management at PSSI was highlighted. The anti-corruption organization, Indonesia Corruption Watch (ICW), planned to request that their finances be audited, which to date had only been done by PSSI for internal needs. "We want PSSI to be transparent and accountable," said ICW Deputy Coordinator Emerson Yuntho. A large sum of money revolves football matches. There are funds from sponsors, government assistance, fine collections, and ticket sales.
The easiest way to see PSSI's poor performance is by considering the opinion of I Gusti Kompyang Manila, manager of Indonesia's national team when vying for the gold medal at the 1991 Sea Games in Manila. "Just take a look at its achievements. That is just one evidence of its poor performance."
Under PSSI's leadership since 2003, Indonesian football has not had many achievements. At the Southeast Asian level alone, Indonesia has never been a champion, especially in the two most prestigious competitions, the SEA Games and the AFF Cup. Things are even worse at the Asian level. According to FIFA rankings, they have fallen from 91st place in 2003 to below 100. At the end of last year they were in 127th place, triggered by their impressive performance at the AFF Cup, up from their previous rank in the 130s.
This lackluster performance has upset the Indonesian people, who are generally ready to give extraordinary support. Since the end of 2009, calls to improve Indonesian football gained momentum. This was triggered by repeated defeats at the Asian level, namely defeats against Myanmar, Laos, and Oman. President Yudhoyono even asked football stakeholders to hold a meeting, which then became the National Football Congress in Malang, at the end of last March. One recommendation made there was the total reformation of PSSI.
Despite pressure from this congress and demands to step down which could be heard during the entire length of the AFF, Nurdin appears to be taking it very lightly. "I reemphasize that I am never going to resign," he said after the AFF final match. According to him, all of the policies taken were in accordance with regulations.
PSSI Secretary-General Nugraha Besoes, who has held that position since 1983, emphasized that the activities of the administrators is going to continue. The shortcomings of the AFF Cup or weaknesses in the PSSI agenda are going to be evaluated and rectified. "Football is a never-ending story."
Harun Mahbub
W251bGwsIjIwMjEtMDYtMjMgMDk6Mzk6MDMiXQ