Making Headway Alone
Without Regional Budget subsidies, soccer clubs can succeed. There is even a sound climate of competition and business operation.
Edition : Wednesday, February 23, 2011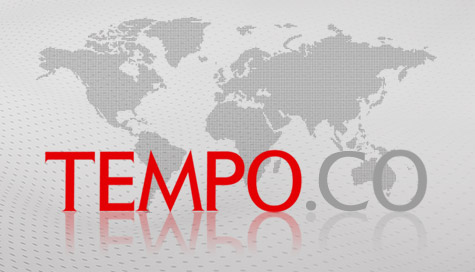 MUHAMMAD Farhan's remark on professional soccer clubs and government subsidies was quite a reproach. "While we'd be embarrassed, we have no idea of its accountability. It's public money, we're a private company," he told Tempo two weeks ago.
The statement has to do with the attitude of Bandung's Persib club, which refuses to receive financial support from the local government's Regional Budget (APBD). This time Farhan wasn't in the role of famous broadcaster and presenter, but rather in his capacity as Deputy CEO of PT Persib Bandung Bermartabat, with which Persib is affiliated.
Maung Bandung—as Persib Bandung is dubbed—is now one of the very few Indonesian Super League (LSI) clubs striving to be professional, independent and free from state subsidies. This 'new' Persib was officially launched on September 9, 2009.
The step has invited positive response from soccer stakeholders in general. Even on a national scale, appreciation has also come from law enforcers, who are conducting a cleanup and preventing soccer bribery.
Last week, representatives from the Corruption Eradication Commission (KPK) visited the Persib head office on Jalan Sulanjana, Dago, Bandung, as a follow-up to its coordination with the West Java government. "We directly inquired how Persib could [do without APBD funds], what challenges being faced, what plans being conceived," said Dian Patria, head of the Development Task Force of the KPK Directorate of Research and Development.
The effort to get rid of APBD funds wasn't simple. Persib had to borrow capital from a consortium of investors alias shareholders of PT Persib, comprising entrepreneurs and public figures from Bandung. To mention a few, there were businessmen Glenn Sugita, Pieter Tanuri, presenter M. Farhan, and advocate Kuswara S. Taryono. The consortium agreed to inject funds worth Rp21.5 billion for one and a half seasons of competition. The bulk of it, Rp20 billion, took the form of shareholder loans, to be repaid upon the shareholders' demand.
The loans are for Persib's team of players and squad operation as well as the office of PT Persib Bandung Bermartabat. Team expenses cover those for players, Siliwangi Stadium and Persib mess rents, transportation and accommodation. Office expenses include employees' salaries and building rents. Monthly operational cost stands at Rp1.3 billion on average and team operational cost totals Rp1.2 billion.
So far, according to Farhan, Persib has not yet repaid the loans due to its losses. The loss in the season of 2009-2010 amounted to Rp13 billion and in the present season it still loses Rp8 billion out of the current expenses totaling about Rp29 billion. "The shift in paradigm is tough. Persib is undergoing a process, growing for only one and a half years now or entering the second year," said Farhan.
Yet, the management of Persib remains optimistic about independence, let alone the huge support of spectators. In rough calculation, of the 40 million population of West Java, 10 million are Persib's bet. "If we can control just a market of 1 million, it's already OK and reasonable," Farhan explained.
Sources of 'traditional' income like ticket sale proceeds are still relied on for their fairly significant contribution of 30 percent of total earnings. In each Super League local event in this season at Siliwangi Stadium, Persib can print 18,000 tickets at varying prices depending on tribune positions. VIP tickets are sold at Rp150,000 per sheet, northern and southern side tickets (beside the VIP tribune) Rp50,000, eastern tribune tickets Rp40,000, and northern and southern tribune tickets Rp20,000 per sheet. Throughout the season Persib is allotted 14 matches, two of them being organized without audiences.
Apart from that, the main income comes from cooperation with sponsors and retail businesses, whose contribution constitutes 60 percent of total earnings. From the beginning to the end of last year, Persib managed to extend cooperation and secure some sponsors, including PT Wiraswasta Gemilang Indonesia, the producer of motorcycle lubricant Evalube (three-season contract as of March 2010); PT Daya Adira Mustika (Daya), the main dealer of Honda motorcycles in West Java (three-season contract as of September); and Yomart modern retail company (one-LSI-season contract, 2010-2011).
The income from sponsors still excludes merchandise sale cooperation with several firms, such as the sports articles company from Spain, Joma, for the sale of Persib original jersey products with one season's contract, allowing Persib 5-20 percent royalties. The same cooperation is also explored with PT Skybee Tbk for the sale of Skybee cell phones featuring various Persib applications. For the operator Persib cooperates with PT XL Axiata Tbk to sell 400,000 XL starter packs containing Persib applications at Rp2,000 per pack.
The other income comes from match fees for live television broadcasting of LSI and Indonesian Cup local matches. The money earned by the club is Rp25 million for day matches, rising to Rp30 million for night matches. "The increase depends on achievements," indicated Farhan. Therefore, like playing football, Persib has to be hunting investors, sponsors, at the same time displaying attractive field actions, in the sense of good performance and enjoyable matches.
The first daring to go earlier without being 'suckled' by the APBD was Arema Indonesia (formerly Arema Malang and Arema FC), one of the three truly professional clubs in the early LSI-2008 season along with Semen Padang and Bontang PKT.
Arema alias Singo Edan represented Malang in Liga Sepak Bola Utama (Galatama)—a semiprofessional competition in Indonesia running from end-1970 to the early 1990s. Since its founding on August 11, 1987 Arema has not relied on APBD funds.
The choice wasn't easy. In the Galatama period, Arema was fully supported by entrepreneur Nirwan Dermawan Bakrie. Thereafter, Arema was owned by PT Bentoel Prima from January 29, 2003 to August 3, 2009. A crisis came as Bentoel left Arema. Players occasionally received salaries late, prompting them to refuse training several times.
Luckily, Arema was backed by its community of fans, Aremania. They organized fund raising by launching a street music action and opening an account at BRI on December 28, 2009. The funds raised, around Rp65 million, was used to buy banners reading 'Aremania Jagat Raya' (Aremania the universe) for three matches, put up on soccer field sides. In addition, journalists covering Arema also contributed a total of Rp54 million.
The crisis began to be overcome after the entry of several sponsors, besides other sources of income. According to a spokesman for PT Arema Indonesia, Sudarmaji, 50 percent of Arema's income per season comes from ticket sales, 30 percent from sponsors, 10 percent from donors, and 10 percent from merchandise sales. Some 60 percent of funds are spent on meeting the needs of the team, from coaches, players to officials.
Fortunately, Arema has had bright performance. It peaked as LSI champion for the 2009-2010 season. Once, this club was also Galatama XII's champion for 1992-1993. Still, it won Indonesian Cup I (Copa Dji Sam Soe I) 2005, with another victory in the following year in Indonesian Cup II (Copa Dji Sam Soe II).
To be professional, soccer clubs should indeed be managed without relying on state subsidies. A long time before the APBD issue was debated, there were those venturing to manage clubs independently. It has also been proven by Gandjar Laksmana, an attorney and lecturer in the School of Law, University of Indonesia. With PT Tri Senja Paura, Gandjar initiated the management of Persijatim of East Jakarta without government subsidies starting 1998. In 2000, he began handling Persikabo, Bogor. "We haven't made big profit yet but the trend is generally on the rise," he said.Beginning with an agency for foreign players, Gandjar and colleagues are eyeing club management. Their targets are clubs ready to operate without government subsidies. "Many other sectors still need more state budget funds than do soccer clubs."
As no subsidies are involved, all executives and players are solidly united. Players are prompted to make high achievements for increased backing by supporters and sponsors. Executives are encouraged to work effectively and efficiently, especially to mobilize support in the sale of tickets, memorabilia, food and drinks during matches, and local major private firms as sponsors. As Gandjar puts it, there are even also sponsors in the class of Padang restaurants.
Harun Mahbub, Erik P. Hardi (Bandung), Abdi Purmono (Malang)
W251bGwsIjIwMjEtMDYtMjMgMDk6MjY6MTgiXQ