PT Liga Indonesia CEO, Joko Driyono:
The Regional Budget has made football its hostage
Edition : 23 February 2011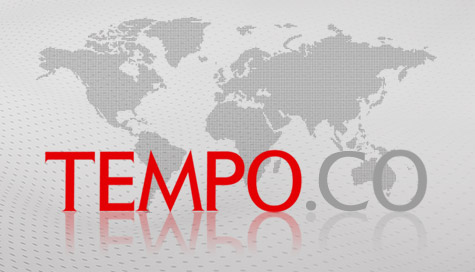 THE spotlight is now on the abuse of funds from the Regional Budget (APBD) to professional football clubs. The non-governmental organization Save Our Soccer, thinks the funds are not in line with stated objectives and are rampantly corrupt.
PT Liga Indonesia, which has been authorized by the All-Indonesia Football Federation (PSSI) to manage competitions, should have regulated the flow of these funds. But CEO of Liga Indonesia Joko Driyono thinks that the authority should be in the hands of those giving out the money. "It is not in our jurisdiction," said Joko.
The following is an interview of Joko Driyono by Tempo reporters Tito Sianipar, Sorta Tobing and photographer Jacky Rahmansyah at the Liga Indonesia office, last Thursday.
How do you comment about the ban on funds from the APBD to professional clubs?
We do not interfere with government policies. We also don't want to interfere on how the clubs get their funds. To be sure, by definition, professional leagues should be able to stand on their own.
Can a regulation be made to prevent clubs from receiving APBD funds?
No.
Are the professional clubs screaming about this new regulation?
The Regional Budget has actually taken the development of football as a hostage. This has caused the clubs to seek funding from business, create a business venture. But the development of football, particularly the training of new and young players must not be ignored. I think such rules creates a disadvantaged football. So we support such a move.
In 2007, the ban by the Home Affairs Minister against professional clubs receiving funds from the APBD was in place.
It doesn't say so explicitly. Even its circulation was not in the context of a regulation. That is why I don't want to debate on state regulations. I haven't paid much attention to that.
What about Liga Indonesia's or PSSI's policy on the use of APBD funds?
There's nothing like that. There is nothing that requires us to regulate with the APBD. PSSI once gave us guidelines on the propriety of funding clubs. The clubs' accountability is not to us (Home Affairs Ministry). The clubs are accountable to the owners, not to us.
What about leakages in the funds of the clubs?
We are worried about this. It can be a mirror for us. The football clubs claiming to be business entities are mostly superficial. We want the clubs to be healthy, sexy and professional. Clubs which seek high performance but neglect the business side are bound to be sidelined.
How many clubs did Liga Indonesia find with irregularities from the APBD?
It's not our responsibility. We are not in a position to audit them.
What about Liga Indonesia participants who have criminal records?
There are none. We are not involved in that. That comes under justice, and we don't clash with them.
So there is no attempt to reduce corruption?
We don't want to be over-committed. No need for us to lecture them either. Abuse will impact on their own business when there is no longer faith in the shareholders.
So punishment for abuse cannot come from PT Liga Indonesia?
No, because that's a legal matter.
How many clubs practice good governance?
I don't need to mention names, but there are about six out of the 18 clubs.
Is it possible for Liga Indonesia to merge with the Indonesian Premier League?
I worry that the Indonesian Premier League is not ready to deal with us. To be fair and logical, they are not our rivals. Competition has just begun, so I tend to ignore it.