'Don't-Forget' Stories
Suriname photographer Matte Soemopawiro tells the live of Javanese descendants in Suriname who staunchly preserve their ancestral traditions.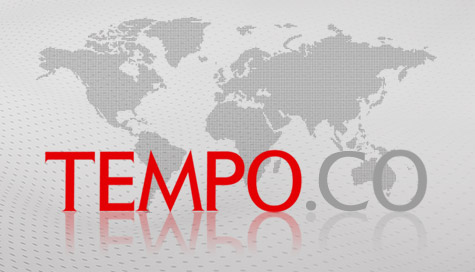 A woman and a man sit with their legs stretched out on a mat. Three middle-aged women are busy covering their bodies, wearing only a piece of batik cloth, with a concoction made of rice flour and turmeric. The man is grinning widely when the makeup woman is rubbing his back with the substance. The couple is the would-be bride and groom. This is part of a series of marriage rituals they have to go through before sitting in the bridal chair.
This historical moment was captured by the camera of Matte Soemopawiro, a Suriname-born photographer who has long been living in the Netherlands. With his camera he followed the entire series of very strong Javanese wedding rituals. Just look at how these two elaborately dressed persons in bridal costumes were ushered to meet each other in a ceremony called panggih (meeting); also when they were eating together in the bridal bed. "These unique moments happen only once in a lifetime," said Matte, who diligently followed each moment of the ceremony.
Matte is not a photographer who specializes in wedding rituals. This man, who studied photography at Amsterdamse Academie for three years, said he is interested in what he calls cultural photography. The marriage rituals photographs become special because they happened in a distant land, Suriname. In the photo exhibition called Migration of Cultural Heritage: Stories of Javanese in Suriname, Indonesia and the Netherlands held at the Erasmus Huis Dutch Cultural Center from January 20 through February 18, 2011 the photographs were put on display along with his 20 other works.
Through these photos, Matte revealed the identity and culture of the Javanese descendants living in Suriname and in the Netherlands. Despite more than a century of separation from their homeland, they continue to cling steadfastly to their traditions. The traditions usually only seen in Java are also observed over there—the traditions which color their lives from birth, marriage, and then death.
For instance, Matte presented a photo depicting the ritual of bathing a seven-month pregnant woman known as mitoni. The would-be father should cut open a coconut with a special machete with only one chop. The coconut water is then poured down onto the lap of the future mother.
In addition to various wedding rituals, Javanese art forms such as serimpi and jarang kepang (horse) dances as well as pencak silat (Javanese martial art) have also become the object of Matte's camera. One photo, for example, showed a crowd of people watching a jaran kepang dance in the street among imposing buildings. "Iki ben kowe ojo lali asalmu soko ngendi (So that you won't forget where you come from)," Matte explained in Javanese the meaning of his photo exhibition.
Matte is descended from the Javanese who went to Suriname over a century ago. Throughout 1890-1939, more than 30,000 Javanese were transported by ship to Paramaribo, Suriname. The tales of the Indonesians' journey to Suriname were recorded in a number of photographs on display in the exhibition opened by Deputy Chief of Mission of the Royal Dutch Embassy Annemieke Ruigrok and Deputy Chief of Mission of the Suriname Republic, Toekiman Saimbang. One of the photos belonging to Koninklijk Instituut voor Taal-, Land-en Volkenkunde (KITLV) or the Dutch Royal Institute for Southeast and Caribbean Studies shows Indonesians descending from a ship on arrival in Suriname. They were later employed in the Dutch plantations in Suriname.
Upon completion of their work contract, these Javanese workers from the Dutch East Indies were given the option of returning to Java or residing in Suriname. Most chose to live in Suriname which eventually became their second homeland. When Suriname gained independence from the Dutch in 1976, some of them continued to reside in Suriname, while others decided to move to Holland.
At present there are some 30,000 Suriname-Javanese in the Netherlands. Despite the fact that the Javanese population in Holland is relatively small when compared with other ethnic groups, this Javanese community is highly dynamic. Until now, the Javanese-descendant community has not received much media and public spotlight. While actually arts groups, such as gamelan (traditional Javanese orchestra) players and Javanese dancers as well as music groups who often perform Javanese pop songs, are found in many major towns in the Netherlands.
Even though he no longer remembers his ancestral lineage, Matte claims that his parents came from East Java. In 1975, when he was 6, his aunt took him to the Netherlands. Besides English and Dutch, he is fluent in Javanese, albeit the ngoko dialect—the familiar Javanese language used in conversations with close friends. Matte does not speak Indonesian at all. "Rasane mak deg (I am thrilled)," said Matte when the photos of Suriname culture were selected for exhibition at Erasmus Huis.
Nunuy Nurhayati