Women's Issues
Three documentaries from five young directors focus on women as the breadwinners of their households.
Edition : 12 January 2011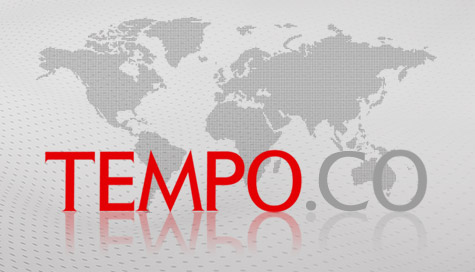 WORKING GIRLS (Perempuan Pencari Nafkah)
Director: Sally Anoma Sari, Sammaria Simanjuntak, Daud Sumolang, Nitta Nazyra C Noer, Yosep Anggi Noen
Source: Ayu Riana, Kamek, Ulfie
Production: Kalyana Shira Foundation supported by Ford Foundation
A TEENAGE girl is seated on her bed covered in a pink spread and various plushies, it is a typical sight to see, only she is applying heavy makeup to her young face and soon we see her exiting her house in skin-tight bearded corsage, heels and not much else. She passes a large crowd of men, women, children, teenagers, and adults all gaping at or fervently taking pictures of her; climbs up a stage and suggestively, starts singing the song she's known for '5 Menit Lagi...Ah...Ah...Ah...' (5 More Minutes...Ah...Ah...Ah). This fresh-faced, ambitious girl with a knack for dangdut is 14-year-old Ayu Riana. At only 12 years old she was the winner of Stardut a search-for-a-star reality show that specializes in the Indonesian music genre dangdut, and now two years later, she is slowly still climbing the ladder of stardom. In Simanjuntak and Sari's segment, 5 Menit Lagi...Ah...Ah...Ah, we are shown Ayu Riana's daily life, from the whirlwind of jobs she takes performing at local birthdays, circumcision ceremonies and other village events, to her overtly ambitious mother and father who travel with her, and the shady and rather unsettling presence of her manager-cum-adoptive father who took a liking to Ayu Riana at their first meeting. Simanjuntak and Sari have successfully shown us the simmering angst in Riana's life, brought on by the tremendous ambition, materialism, and questionable people around her; they have avoided finishing the segment with a moral or a social commentary, but rather leaving the audience to conclude their own judgment and empathy towards Riana. This segment shone, not only because Riana was able to mesmerize the audience with her untainted honesty, but also because for a while we were able to see her loud and bright life that we wanted to wrench her out of.
Working Girls depicts the lives of working-class Indonesian women who are the backbones of their family, their community and themselves. Working Girls is produced by Kalyana Shira and directed by Sally Anoma Sari, Sammaria Simanjuntak, Daud Sumolang, Yosep Anggi Noen and Nitta Nazyra C Noer. Much like Kalyana Shira's critically acclaimed previous production, At Stake (Pertaruhan, 2008), also a documentary of the lives of working class Indonesian women, Working Girls has effectively stimulated our empathy of the lives of the real-life women in this documentary.
"We selected the people who seemed to be interested in this production, so we were able to see how far they were interested to follow the theme of the gender and their issues." says producer, Nia Dinata.
In the second segment Asal Tak Ada Angin, Noen has succesfully opted for a quiet peer into the solitary lives of ketoprak actors, a traditional form of Indonesian theater. This segment does not only focus on the women, but also the entire community of the theater. The community travels much like circus folks, setting up temporary houses and the stage in a large field, and sharing the income respectively. In this segment, the theme of working women has drifted the focus on the hardship of this community as most people now prefer watching television or playing games rather than watching ketoprak. The visual work in this segment is particularly beautiful, and we can feel the wrenching hard-work of the actors and cast of the ketoprak who work hard in their art, but night after night meet sparse audiences, dim lights and the far calls of scattered applause. This is further heightened when we are shown their living conditions with leaking ceilings, missing walls and constant floods from the rain. Noen has slowly incensed our empathy for these women and the youth they have given for their art.
While Ulfie Pulang Kampung raises the themes of transexual discrimination, low awareness of HIV and AIDS, and the ignorance of the bureaucracy, it is also surprisingly the most hopeful segment owing to the high spirits of Ulfie. In this segment, we are shown HIV-positive hairdresser Ulfie's journey back to visit her hometown and family in Aceh. While Aceh is famous for its tight religious laws and reprimands, in the entire journey Ulfie shows an admirable strength and perseverance in handling the pressures of her otherwise short visit. The entire journey is narrated by Ulfie herself, and she guides us around the small scattered villages where she meets her mother, her siblings (some tolerant, some disapproving), and makes a personal visit to her fellow transexual friends in the hopes of spreading a message about her sickness. In this segment, Nazyra and Ulfie deliver not only optimism towards the future of spreading awareness, but also Ulfie's journey that we hope will continue on. There is an incredibly personal touch in this segment, whether it is because of Ulfie's openness towards her loving family, her supportive friends, or her own goal to save others—we can feel nothing short of affection and belief in her. Ulfie Pulang Kampung was the perfect closing to this omnibus, leaving us the morals, the empathy, the hope, and the proof that the efforts of these women have been taken forward one more step, and appreciated.
Rain Chudori-Soerjoatmodjo