Tracking Ramin Wood
Greenpeace discovered that ramin (gonystylus bancanus)a protected woodwas being processed by the pulp amd paper industry. But Indah Kiat pulp company denies it.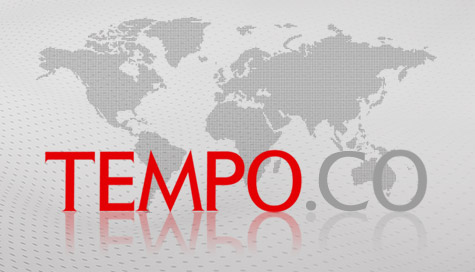 A mountain of logs was stacked inside the compound of the PT Kiat Indah Perawang pulp factory, located in the Siak regency of Riau province. The Greenpeace investigators took a small piece of ramin wood and placed it in a plastic bag and then sealed it. They also measured the diameter of the log and noted the coordinates of its location with their GPS device.
The video documenting their investigation showed several people in a laboratory outside Indonesia, who verifying and identifying the wood sample they had taken from the cut logs at the Kiat Indah Perawang compound. They used microscopes, a scent detecting device and other instruments. Another laboratory tested the grade of fibers in samples of paper from various international brands.
The investigation, conducted from February 2011 until January 2012, revealed that the company owned by Asia Pulp and Paper (APP) had illegally used ramin wood mixed with other species grown in the wild to produce their pulp. They found 17 ramin logs piled at Kiat Indah, including one that measured one meter in diameter.
Last Friday Greenpeace handed over the forensic evidence and video footage to police headquarters in Jakarta. "We caught them red handed, whereas Asia Pulp and Paper are on record as having publicly declared that they do not use illegal wood," stated Zulfahmi, head of the Greenpeace campaign.
Zulfahmi hopes that the report titled "Tracking Down Ramin Wood Paper" will help the authorities eradicate illegal logging in Indonesia.
Ramin wood which usually grows in peat swamps has been a protected species since 2001. This protection was provided through Forestry Decree No. 127/2001 on logging moratorium and the sale of ramin wood.
In the global context, the sale of Indonesian ramin wood is also prohibited by the United Nations Convention on International Trade in Endangered Species, also known as CITES.
In their investigation, Greenpeace also analyzed a map showing 180,000 hectares of peat land in Sumatra, since 2001. This forest area, twice the size of Jakarta, is located in the forestry concessions controlled by APP, which is part of the Sinar Mas Group.
This forest is, however, an important ramin wood habitat as well as a vital refuge for several endangered animal species such as the Sumatran tiger, of which only 400 remain in the wild.
Indah Kiat Perawang is at present the chief supplier of wood pulp for paper made from rainforest fiber (MTH) to nine APP companies in Indonesia and China. Every year, these nine companies export nearly 3,1 million tons of paper, tissue and packaging products to the global market.
The head of Greenpeace Indonesia Global Forest Campaign, Bustar Maitar explained how his people tracked international brand products using APP paper containing rainforest fibers. They asked the Institute of Paper Science and Technology (a German institute) and IPS (an American institute) to analyze the fibers of the products concerned.
Based on the results of the lab tests, Greenpeace has discovered that a sizeable number of large international companies use APP products including Xerox, Walmart, Mondi, Countdown, Acer, Danone, Debden, Parragon, Barnes & Nobel Booksellers, National Geographic and Constable & Robinson.
Greenpeace has asked these companies to stop buying APP products. "We ask them to implement a zero deforestation policy in their supply chain," said Bustar Maitar.
The National Geographic magazine admitted that it had once published a coffee table book entitled "Global Birding" using Asia Pulp and Paper's products. The book, which contains 320 pages and was published in September 2010, is one of Greenpeace's examples.
However, the National Geographic has explained that it no longer uses APP paper products and has switched to another company for its paper supplies. "We are committed to using sustainable products and as far as possible try to control the materials used on our production process," a National Geographic spokesperson told mongabay.com.
Greenpeace has already released the evidence acquired during its investigation to the Indonesian police and the Forestry Ministry. These two institutions have received and are studying the forensic and video evidence presented to them by Greenpeace.
The managing director of APP, Aida Greenbury rejected all calls from Tempo. The text message that Tempo sent also went unanswered.
Through consultants Burson-Marsteller, Asia Pacific Indonesia (APP) has expressed their appreciation for Greenpeace's findings and for having brought the issue to their attention. Their press statement said that they took very seriously any infringement of regulations protecting endangered species.
"APP is studying the report and has sent a team of specialists to the Indah Kiat factory to check whether the report can be verified." APP has promised to inform all stakeholders of its conclusions as soon as its verification process is completed.
Untung Widyanto, Munawwaroh, Andi Perdana, Mahardika
---
Corporate Whitewash
The small booklet is titled "Sumatra Tiger." At the top is written, "The Senepis Tiger Sanctuary, APP's Commitment to Protecting the Biodiversity of Indonesia." The Asia Pulp and Paper Company (APP) has also placed several advertisements in various media.
The Senepsis peat forests are located in two regencies namely, Rokan Hilir and Kota Dumai. In 2007, the Forestry Ministry approved in principle, a license to convert the Senepsis peat forest into a conservation area for the Sumatran tiger.
A coalition of non-governmental organizations which have joined together in a group called Eye on the Forest, have attacked the APP PR campaign. Their investigation found that parts of the forest that APP declared to be the Senepsis Tiger Sanctuary, had been used for logging.
The organizations in this coalition are the Riau Walhi, Jaringan Kerja Penyelamat Hutan Riau or the Network to Save Riau Forests and the Riau World Wide Fund for Nature. In addition to field investigations from June to October last year, they used satellite facilities to photograph the size of the forest from year to year.
APP spokesman, Hendriko L. Wiremmer denies the charges. "We have only logged wood from areas within our industrial forest area. APP still owns quite a bit of unused industrial forest lands," he asserted last December.
Hariansyah Usman from Walhi Riau revealed that their findings showed a large number of contradictions between APP's conservation claims and what was in fact being carried out by their supplier's on the ground.
He said that APP had conducted a major "green campaign" advertising blitz in the media as well as public propaganda with the help of groups or individuals with important names. This is why Eyes on the Forest has called its investigative report "The Truth Behind APP's Greenwash."
Greenwashing is a new term used to describe the phenomena of corporations which are involved in environmental and social destruction and which protect and expand their market shares or power by posing as friends of nature (Corpwatch).
Many transnational corporations carry out a policy of greenwashing by funding conferences held by United Nations or national institutions. Additionally, such practices involve a number of non-governmental organizations and mass media as part of their corporate whitewash.
UWD