Portraying Suu Kyi On Screen
Luc Besson took the story of Myanmar's democracy icon, Aung San Suu Kyi, and brought it to the silver screen. Played by actress Michelle Yeoh, Suu Kyi in the movie, easily broke into tears.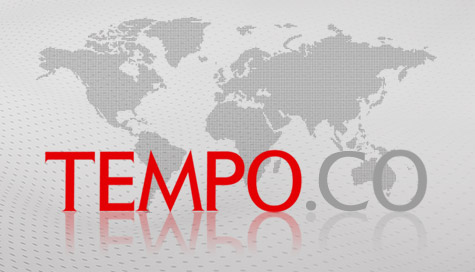 The Lady
Director: Luc Besson
Writer: Rebecca Frayn
Stars: Michelle Yeoh, David Thewlis, Jonathan Raggett
With a garland of yellow flowers around her neck and purple orchids in her hair, a lady steps forward. She walks slowly toward a dozen military officers, all lined up in a row and armed with AK-47s. "Do not move forward or we will shoot! I will count to three!" shouted the commander of the troops.
"One!" shouted the commander. The woman kept stepping forward. Behind her, tens of her supporters stared anxiously. She moved passed the first line of troops. "Two!" the commander kept counting. Drops of perspiration rolled down his cheek.
Now the woman stood still, not far from the commander, who pointed his gun at her forehead. "Three!" shouted the commander. He did not pull the trigger.
"Go ahead. Shoot me," said Myanmar's democracy icon Aung San Suu Kyi. She closed her eyes, just like her father, General Aung San, when he was shot to death at the military headquarters.
Another officer however cuts in. "Let her go. Troops dismissed!"
This is one of the dramatic scenes shot by film director Luc Besson in the film, The Lady. Michelle Yeoh, the actress, looked elegant and confident in the scene. Besson based the scene on an actual event, when Suu Kyi faced armed soldiers with her supporters from the National League for Democracy Party, who were attempting to campaign in Danubyu in April 1989.
The movie revolves around the homes Suu Kyi made for herself: one in Yangon, and another in Oxford. In Yangon, she was born the youngest daughter of the nation's founding father, before turning herself into an opposition leader. She had struck fear into the hearts of the military junta. In Oxford, she was the wife of Michael Aris (played in the film by Davis Thewlis), a professor of Tibetan and Himalayan Studies, and mother of Kim and Alexander.
Besson shot the scene through different episodes of Suu Kyi's life in time. The French film director opens the movie with a promising scene: General Aung San (played by Pho Zaw), waves goodbye and leaves his daughter, Suu Kyi, who was then two years old, sound asleep on a lawn chair outside their house. He meets with fellow officers in the military headquarters, but moments later, three soldiers from the Army Special Forces ambush and kill him. This happened in 1947, only six months before the country declared its independence. Back in the house, Suu Kyi was still sound asleep.
The story then moves to a different time, several years later. The screen displays the portrait of a happy family, with Michael Aris and Suu Kyi residing in Oxford. This happiness does not last long, because Suu Kyi is informed of her mother's illness and she flies back home. Suu Kyi's homecoming becomes a turning point in her life. There she witnessed how the military junta slaughtered demonstrating students. Suu Kyi decides to set up a party and campaigns using Mahatma Gandhi's movement of non-violence.
Her presence creates tension for Gen. Tan Shwe (played by Agga Poechit), the country's Commander-in-Chief. He orders his subordinates to monitor Suu Kyi's activities closely and tries to suppress her by various methods, from cracking down on her meetings to outrightly killing off her supporters. But Suu Kyi, dubbed the Iron Orchid, continued her opposition. She was eventually put under house arrest by the military for 15 years. Suu Kyi's struggles won her the Nobel Peace Prize.
Besson presented a caricatured figure of Tan Shwe, very similar to that of Idi Amin, one of a cruel tyrant who believed in shamans. Time and again Tan Shwe was depicted as a leader who entrusted his destiny to Tarot cards. Although reportedly fond of cards and fortune-telling, was Tan Shwe really as stupid as depicted by Besson: believing in an officer's proposal to arrest Suu Kyi's supporters, because the officer gave a correct guess to his cards?
Besson is supposedly an experienced film director. He has directed movies such as La Femme Nikita, The Fifth Element, and Leon: The Professional. These are all action movies. The Lady, however, is supposedly based on real events that occurred to a woman who is soon to become one of Myanmar's most watched politician in history.
The movie's scriptwriter is Rebecca Frayn, who is assisted in her works by her husband, Andy Harries, a film producer who created The Queen, based loosely on the biography of Queen Elizabeth II, a movie that won Helen Mirren an Oscar. The couple obtained many stories about Suu Kyi from Anthony Aris, the twin brother of Michael Aris.
With the help of 200 family photographs, Besson "recreated" Suu Kyi's house in Thailand, one very similar to her original house on the banks of the Inya Lake. He also took pictures in Burma, London and Oxford in England secretly.
Rebecca Frayn is a novelist and scriptwriter of a number of biography films of several female figures, such as Sara Thornton, an English woman who was tried for killing her drunkard of a husband. She worked on the scenario of The Lady for three years, conducting research and interviews with a number of key sources who knew Suu Kyi. But Frayn seemed to be more attracted to the other side of Suu Kyi, namely the love ties between Suu Kyi and Michael Aris and her family life in England as a mother.
Besson takes the family drama aspect as the focus of his movie. What sticks out prominently in this movie is how Suu Kyi, who had been put under house arrest, ended making great personal sacrifices throughout her adult life: being apart from her husband and children, difficulty in communicating, even through phone calls, and unable to appear on the bedside of a dying Michael. As a result, this movie becomes melodramatic, if not overly sentimental.
Michelle Yeoh succeeded in playing the role of Suu Kyi who time and again sheds tears (although in reality, according to Burman activists, Suu Kyi was never that teary). As a result, in its first show at the Studio XXI Epicentrum Walk in Jakarta, two weeks ago, Yeoh's appearance made many moviegoers shed their tears, including Tourism Minister, Mari Elka Pangestu.
Michelle Yeoh, who became famous as an action star in movies such as Crouching Tiger, Hidden Dragon, tried hard to play her part. For the scene of Suu Kyi's famous speech in front of Shwedagon Pagoda in 1988, for example, she allocated time to learn Burmese, which was quite difficult according to her, compared to English or Mandarin which she has mastered.
"During the shooting, I had to make a speech for more than five minutes in Burmese continuously," said Yeoh when she attended the debut of her movie in Jakarta. The Malaysia-born artist also learned to play the piano and reduce her weight by nine kilograms to make her appearance suit the figure. She admitted that she was not attracted to politics, but supported Suu Kyi's struggle. For her, Suu Kyi is a noteworthy and charismatic figure. In Yeoh's eyes, this movie is about a family drama. "This movie is about love. The movie should have been titled The Lady and The Gentleman," she said.
Dian Yuliastuti, Kurniawan