Who's Minding the Pagoda?
Land disputes have affected some temples in Indonesia.
The Confucian community may face difficultis in conducting religious practices.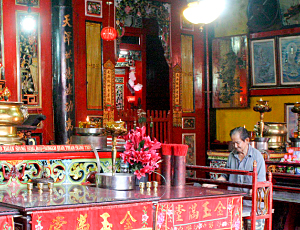 THE announcement written in red ink was still posted at the Cung Ling Bio Temple in Bali's Jembrana regency at the end of February. It forbade the practice of any organized religious activity anyone other than the Tri Dharma sect.
Temple administrator William Gunarso said the announcement had been made because a Confucian organization wanted to hold an event there. "It is not possible to have two organizations," he said. "This place is called Tri Dh
...