Three Poets In Lekra
Agam Wispi, A.S. Dharta, and H.R. Bandaharo were leading Lekra poets. Their poetry gave voice to the people's resistance and color to the history of Indonesian literature. But their names and their work have simply vanished following the political upheaval of the 1960s.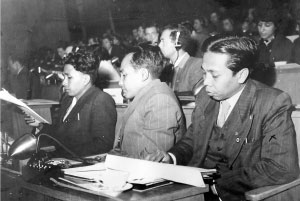 Poetry flourished in the Indonesia of the 1960s, and poets under Lekra (the Institute for People's Culturean organization affiliated with the Indonesian Communist Party) were among the country's most prolific people of letters. At the 1963 Lekra National Conference in Medan, North Sumatra, the organizationfounded on August 17, 1950reported that throughout the organization's 12-year cultural engagement, Lekra's men and women of letters were most produ
...