Curbing The LGBT
Political parties are avoiding deliberations on criminal punishment for LGBTs in the Criminal Code. Many do not understand the substance of the issue, but resort to political pandering in order to win sympathy.
Edition : 5 February 2018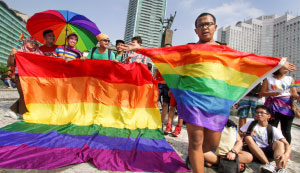 The notification about the cancellation of a meeting to approve the draft of the Criminal Code (KUHP) on Thursday last week came quite suddenly. I was only informed last night that the meeting had been cancelled,¡± said Arteria Dahlan, a member of the Criminal Code Bill Working Committee.
The meeting was to invite Minister of Justice and Human Rights Yasonna Laoly, the administrations representative which had submitted the revision. It was can
...