Daoed Joesoef
On the wall of Daoed Joesoef's house is a painting: an empty beach, with waves rolling from the horizon.
Edition : Monday, February 5, 2018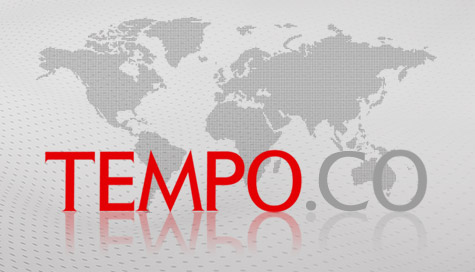 On the wall of Daoed Joesoef's house is a painting: an empty beach, with waves rolling from the horizon. If you look closely, the foam of the breaking waves on the shore forms Arabic caligraphy. The sea seems to be uttering the Islamic article of faith.
The painting is his own work. Daoed Joesoef, who in his youth made his living, among other things, from drawing film posters, was not an artist with spontaneous brushwork. He was more a crafter of form than someone expressive; his canvases are more concept-driven. The calligraphy is his statement: he is Muslim; he reads nature as God's signs.
When he was Minister for Education and Culture in Suharto's cabinet from 1978-1983, people did not view him as Muslim, in the usual mold. He was known as the minister who prohibited girls from wearing the Muslim headscarf in state schools.
They said he was 'anti-Islam'.
W251bGwsIjIwMjEtMDYtMjMgMTA6MDE6MjMiXQ
But I doubt that. The painting in his home shows that his Islamic faith was strong, but private. He did not want to carry it around as a label, particularly not in matters of state.
He was probably particularly influenced by the French concept of laïcité in state matters: religious power must not interfere with public affairs. Daoed studied at the Sorbonne University in Paris for 13 years after graduating in the faculty of economics at the University of Indonesia in 1959. He was proud of the two doctorates he was awarded in France, and proud of his fluency in using that 'beautiful language'-which set him apart from the other economists of his generation, like Widjojo Nitisastro and Emil Salim, who were more fluent in English and Dutch. Daoed not only wanted to keep a distance from them, who for some reason he regarded as the 'enemy camp'. When he emphasized himself as more 'French', it was because he was a francophone. Born in Medan, from his youth he dreamed of Paris, the town that Medan's first mayor, Daniel Baron Mackay, used as a model for spatial planning.
But it was not only France that shaped the views of Daoed Joesoef.
He admired Bung Hatta-the economist, statesman, and devout Muslim-who saw Indonesia as built not by Muslims alone. Daoed followed the line of thinking of Bung Hatta who drew up Indonesia's first constitution: "If in the future only one religion is prioritized, namely Islam," Daoed Joesoef wrote in his memoirs published in 2003, "then I am afraid that the nation of Indonesia will break apart."
From his childhood, he lived with Indonesia as an ideal that must not be betrayed. His father and mother were known as activists from Java who came to the area of Deli in Sumatra, and lived among the plantation workers there nurturing ideas about an Indonesia no longer colonized. At the beginning of the war for independence, when he was in his teens, Daoed enlisted to join the army in East Sumatra; his last rank was lieutenant.
He was indeed a patriot. But he was also a cosmopolitan man who was convinced that Indonesian-ness would flourish 'in the park of internationalism', as Bung Karno dreamed. Daoed worshipped his mother in the village, but he himself transcended any kind of primordial grouping. He was a rationalist.
He was a Cartesian, a follower of the ideas of Descartes, the 17th century French philosopher who was devout in religion, but did not place reason below faith. To him, reason, ratio, was beside faith-and even became the basis of faith.
From this perspective, it seems that there is a clear division: reason and non-reason. Descartes was an advocate of 'claire et distinct' thinking. This Cartesian principle is evident in the way that Daoed Joesoef formulated his ideas, claire et distinct. His sentences are clear and direct. Everything is conveyed free of emotive passion. There is nothing grey, convoluted, complicated.
Just as Daoed drew a line between religious life and national duty, he also separated academic life from political fervor. He seemed to uphold the rationalist argument of Julien Benda in La trahison des clercs, which is often misinterpreted when translated as 'the treason of the intellectuals'. Someone who seeks truth as his or her duty and calling, must not mix that search with the lust for politics and power.
This formed the basis of his concept of the 'normalization of campus life' in 1978.
Daoed Joesoef had an analogy: like a busy street, there must be separate lanes for vehicles going in the same direction. Higher education, funded at great expense with public funds, must first of all produce capable graduates without their being distracted by other activities and interests.
Here Daoed Joesoef was right-but also wrong. Isn't the power relationship essentially enmeshed with the process of 'truth', particularly in higher education in Indonesia?
The Minister of Education's concept itself became the New Order's regulating tool: the process of open 'truth' was paralyzed. When opposition occurred, usually it was only in closed groups, who ended up reaffirming each other's assumptions, without any sharpening of reason and proof. The stagnation of criticism on campus began back then and has continued. People forget: scientific work is fundamentally the 'politics' of liberation from doctrine and dogma.
I think that Daoed Joesoef, who believed in faith and reason, would be sad to witness today the campuses he helped build. God called him at the right moment.
Goenawan Mohamad