A Costly Third Run
Prabowo is cautiously considering the level of logistic support available for his campaign. Some doubt his financial resources.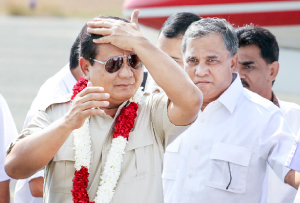 It took seven months for Prabowo Subianto to answer calls from party cadres for him to step forward as a presidential candidate. Back in October 2017, Gerindra cadres had asked Prabowo to declare his candidacy for the presidency. However, the Gerindra General Chair remained non-committal.
On Wednesday two weeks ago, Prabowo finally stated he was ready to run if asked to do so by the party. According to Gerindra Secretary-General Ahmad Muzani, Pr
...