Jusuf Kalla's Zigzag Maneuvers
Vice President Jusuf Kalla has been strategizing for the upcoming 2019 General Election. People close to him are lobbying political party officials. He has sent a signal that he supports Anies Baswedan. Despite saying he does not want to run against Jokowi in a political campaign, he has opened the door to offers of becoming a presidential candidate. His three options: become a presidential candidate, become a vice-presidential candidate, or become a kingmaker.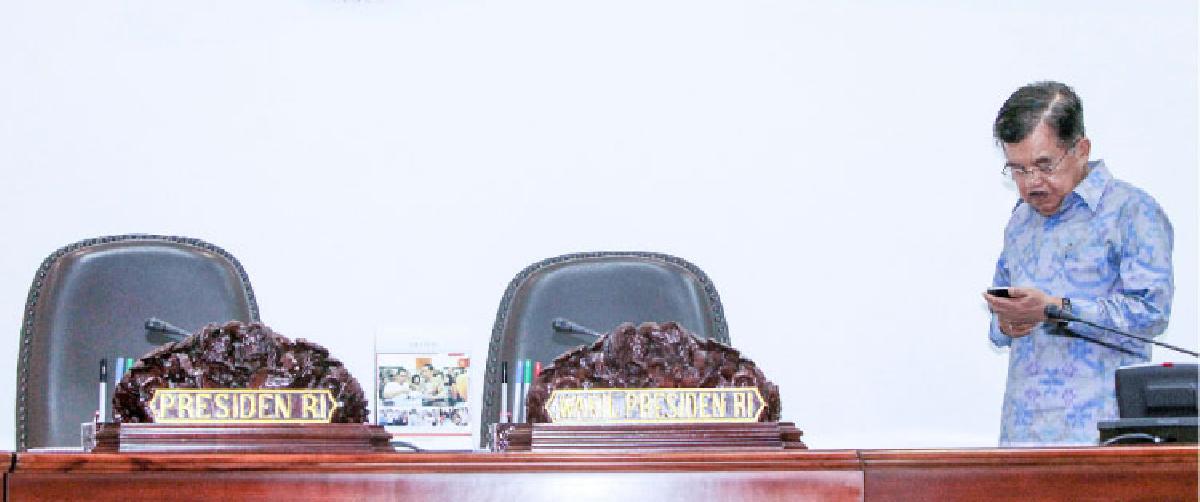 SUSILO Bambang Yudhoyono (SBY) took Muhammad Jusuf Kalla to his home office in Mega Kuningan, Jakarta, on Monday two weeks ago. The host's son, Agus Harimurti Yudhoyono, joined them. That day, Kalla had brought along his wife, Mufidah Miad Saad, to meet with the Yudhoyono family.
In his office, Yudhoyono broached some serious subjects, such as the elections of regional heads. Kalla said that the general chair of the Democrat Party also asked abou
...