The Ring
Once there was a shepherd who found a magic ring.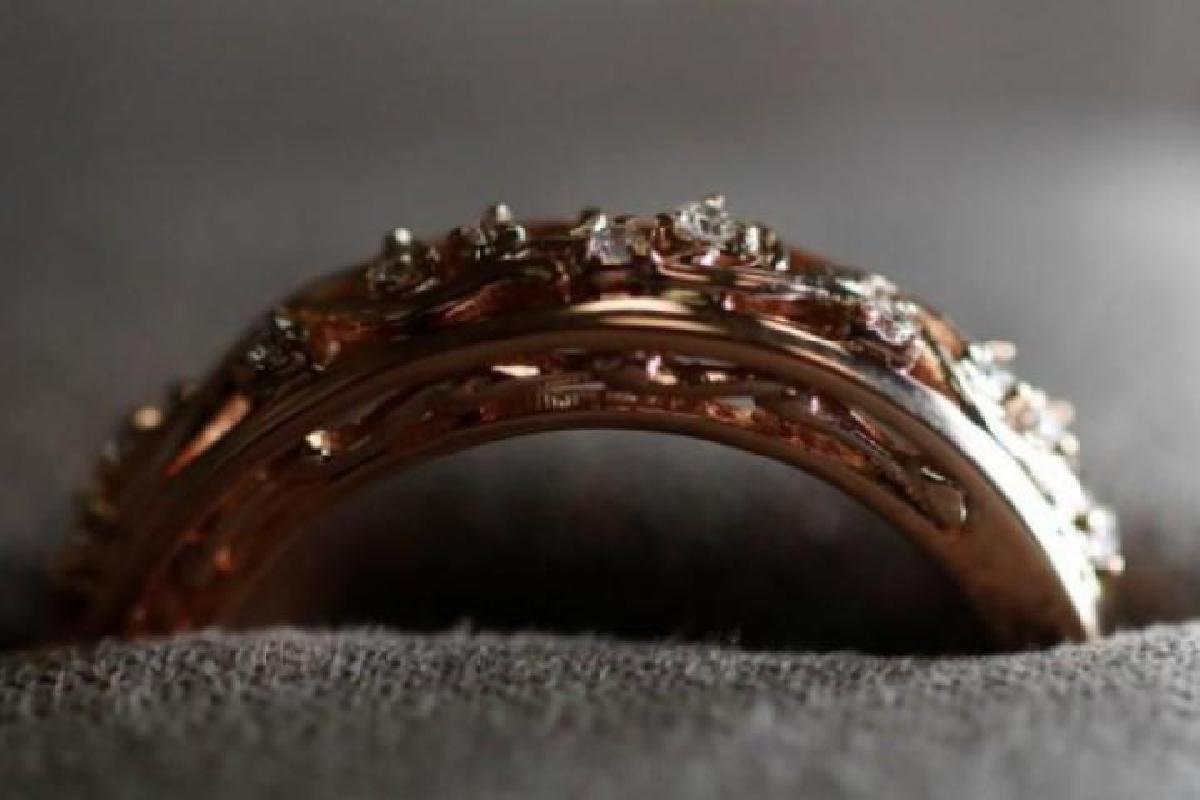 Once there was a shepherd who found a magic ring.
He was out on a hill when there was a great storm, and an earthquake made an opening in the earth. Wanting to look inside, he entered the opening where he found a hollow brass horse, with doors on the side. When he looked inside, he saw a large dead body. On one of the fingers was a ring.
He took the ring and put it on his little finger, then climbed outside and went back to tending his flock. But strangely, whenever he turned the ring inwards so the setting was on the inside, no one around him could see him. He became visible only when he turned the ring outwards again.
And from that moment on, Gyges was aware of the power he possessed. By becoming invisible, he was able to enter the king's palace, and to seduce the queen. Not only that: Gyges murdered the king, and with his ability to disappear, he took over the kingdom.
In Plato's Republic, which he wrote in the 4th century BCE, Plato presents this story as a Socratic dialogue that took place one day when he and some friends visited and had a discussion at the house of Cephalus. The story of the shepherd and the ring is told by Glaucon, to illustrate his ideas about justice.
Glaucon, Plato's older brother, posits that justice does not come from anyone's nature. If there were two such magic rings, he says, and a just person put on one and an unjust person put on the other, neither would remain steadfast in justice. The actions of the just would be like the actions of the unjust. People do not do good in their private space. Justice is merely action imposed from outside.
Adeimantus, Glaucon's younger brother, declares that people do not praise justice for its own sake, but only for the sake of character and reputation. Self interest operates, particularly in their relationship to the gods from whom they hope for blessings. Adeimantus quotes what is said in poetry and prose, that justice, while praised, is still something difficult and full of toil, whereas injustice is easy. It is only censured by law and opinion.
Glaucon and Adeimantus appear to be voice of doubt about human virtue. This cynicism was probably common in the climate of crisis in Athens in the 4th century BCE. But probably they also wanted to hear how Socrates would contradict this cynicism, even though they were dubious.
As the two brothers saw it, justice is weak because it has no roots to withstand place and time. The opposite is true with injustice. Gyges's ring is an apt metaphor for their argument. When a person is invisible, that person will not be governed by others, because to see is half to govern. In a state of invisibility, a person is freed of values-when those values are not naturally implanted in the self.
Glaucon sees that self-interest is natural, and there is no such thing as conscience. Nor can one rely on the gods. "The gods too may be turned from their purpose; and men pray to them and avert their wrath by sacrifices and soothing entreaties," Adeimantus says, drawing on Homer's poetry.
Centuries later, particularly since the 19th century in Europe, the ideas of Glaucon and Adeimantus found strong resonance. Marx thought nothing was universal-not values, not human nature. Human nature, in Marxist thought, is always determined by social structures in history. There is nothing essentially natural, there is no conscience. Freud also saw the conscience more as an expression of guilt, when a person's ego is at odds with the 'super-ego' where social prohibitions that restrain basic human instincts are deposited. Lacan, who revitalized Freudian theory, called 'The Other', l'Autre, that which formulates measures and rules.
If this is so, can mankind and society be rescued from Gyges' ring? Is the Javanese saying, 'Sepi ing pamrih, rame ing gawe', 'scarce in self interest, abundant in deed', something utterly impossible?
What is interesting is that in the cracks of cynicism, just actions are continually carried out-and it would be futile to determine where the self interest lies, and where the selflessness. Justice, in the pure sense perhaps has to be proposed as something not incessantly held up as a model. Socrates says to Glaucon: "Like huntsmen, we should surround the cover, and look sharp that justice does not steal away." Because in the end, justice has been close to us from the start, perhaps closer than our pulse.
Goenawan Mohamad