Winter
"Winter is coming..."—Ned Stark in Game of Thrones
Edition : Tuesday, October 30, 2018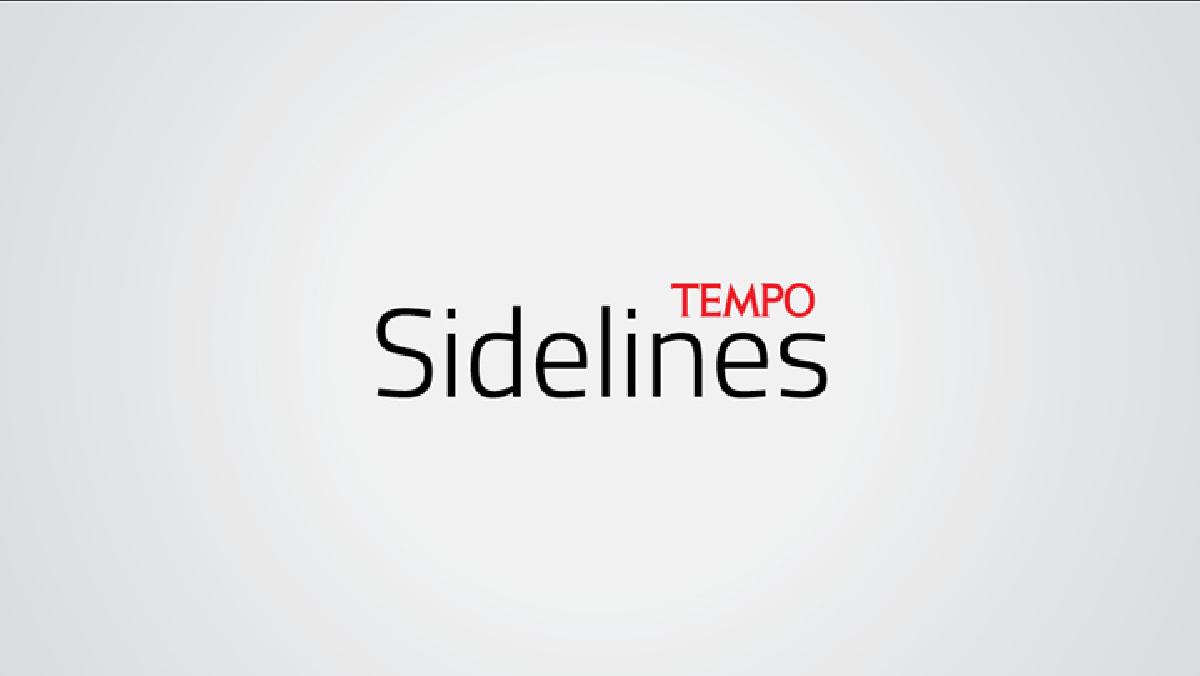 WINTER is coming, life will freeze—not literally, of course. Metaphorically, humans will be formed in non-fluid blocks; no longer flexible, creative and changing; voluntarily or not, they will be put into boxes with a fixed label. "I was destined as X, and cannot get free."
And time is not seen as a river current, something changing and changed. Time is considered to be something that—like water below zero Celsius—is split into shards, into sections, into periods.
Oedipus comes to mind. In the ancient Greek myth, the country of Thebes is threatened. The Sphinx, a powerful creature with the body of a lion and the head of a woman, kills anyone who tries to enter the city. It asks a riddle. Anyone who cannot answer is slain. "What is the creature that walks on four legs in the morning, two legs at noon and three in the evening?"
Oedipus finally comes and answers correctly: "Man."
Immediately the Sphinx flies off and, the story goes, kills itself.
But I have a different interpretation. The Sphinx did not kill itself; it just went far away. Oedipus' answer was correct: man lives within time—from a childhood of crawling, to an adulthood stepping upright, and old age when he must use a walking stick. Disappearing from the gates, the Sphinx let Oedipus enter Thebes to prove the truth of his answer—defeatist in fact—with his own life story.
And that is what happened. In Thebes, as the story is told in Sophocles' famous drama, Oedipus is crowned. He is the hero who made the Sphinx go. But then everything changes. There is plague and the savior is considered the filth bearing sickness: someone accused of murdering his own father and marrying his own mother.
Oedipus examines the accusation—and finds proof that indeed he has sinned. He plucks out his own eyes and leaves Thebes.
And that is his story: the story of man is like the answer to the Sphinx's riddle: from innocence to blindness, from hero to criminal, from power to misery.
And behind this story of change, Sophocles' drama is actually a static view about time.
Firstly, time is depicted as a frozen space cut into periods: childhood, adulthood, and old age—and not as durée, to use Bergson's term. Secondly, Oedipus' entire biography takes place within stagnant time.
The gods have determined his life story: he will kill his father and marry his own mother. He cannot avoid this fate. And he does indeed later kill his father (without knowing that it is his father); he sleeps with his mother (without being aware that he is sowing his seed in the very womb that once held him). In other words: he lives on the line of fate.
In the end, Oedipus becomes aware of all this, and yet—and this is where he becomes a truly remarkable tragic figure—he does not shift the burden of sin beyond himself.
He gouges out his own eyes—maybe as an escape, because he no longer wants to witness the world that punished him, or also maybe as punishment to himself.
In this second possibility, he shows that he is a free subject and not a puppet of the gods. He frees himself from time that freezes and only repeats heavenly design. To him, time is not a chronological series, but a leap into darkness.
In this, Oedipus is an answer to the classic question: is man truly free, or just an object of fate?
This debate took place in the 9th century in the history of Islamic philosophy, between the Mu'tazilah and the Asy'ariyah. The problem has arisen once again in the modern world besieged by technology, challenged by capitalism, with humans no longer considered to be free subjects.
Recently Yuval Noah Harari, for instance, has spoken about this. "When Coca-Cola, Amazon, Baidu or the government knows how to pull the strings of your heart and press the buttons of your brain," he writes in 21 Lessons for the 21st Century, "could you still tell the difference between your self and their marketing experts?" Are we really subjects, and not objects? He goes on. "We make decisions through feelings but these feelings do not amount to any kind of free will. Rather, feelings are biochemical mechanisms…algorithms honed through millions of years of evolution."
Harari wants to voice anxiety about the approaching winter. But his anxiety is because he no longer believes in human freedom of choice not to turn into ice. He is an 'Asy'ariyah' of this century: believing in a new kind of fate.
His warning is appropriate, but maybe a little blurred. He ignores the experience that in life there is always something sensed as new. In creative works, things, people and time never freeze. History is Oedipus: decision in pain, stepping out to leave Thebes, leaping into the unknown, even beneath the shadow of winter.
GOENAWAN MOHAMAD
W251bGwsIjIwMjEtMDUtMDggMjA6MTQ6NTQiXQ