Battling with Mud
He rescued a boy and dozens of others who were dragged in the liquefaction mud.
Edition : 31 Desember 2018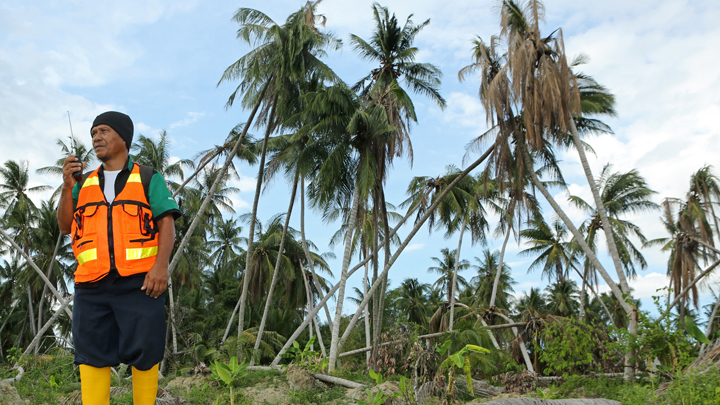 THE 7.4-magnitude earthquake in the Sigi Regency, Central Sulawesi, shook Amir Said Mustafa's home in Hamlet I, Langaleso Village, on the night of September 28. At 6pm Central Indonesian Time, Amir was tinkering with an amateur radio set on the second floor, while his wife and two children prepared for Maghrib prayers on the ground floor.
His legs trembling, Amir went downstairs to be together with his wife and children. The Langaleso Vill
...