Mysterious Sacks Of ID Cards
The Ministry of Home Affairs has discovered some discrepancies regarding a sack of electronic ID cards found in Duren Sawit, East Jakarta.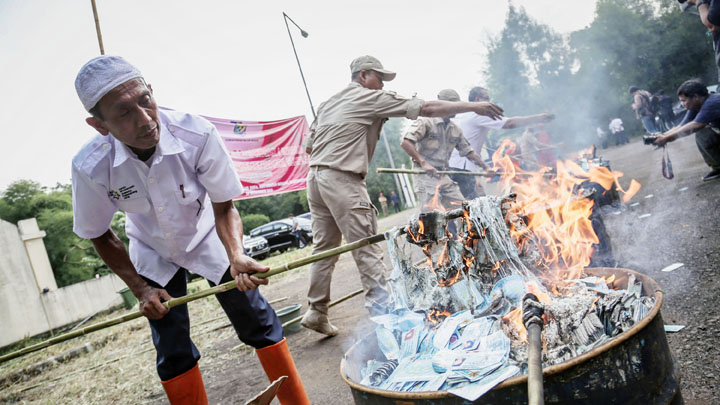 TWO high steel fences surround a warehouse located in the Education and Training Agency campus for the Indonesian Ministry of Home Affairs in Bogor, West Java. On Friday last week, no security guards or CCTV cameras could be seen around the grounds where the warehouse is located. There was only a slide latch on the fence to prevent people from entering.
It is not difficult to approach that Ministry of Home Affairs' Warehouse. A person on d
...