Freeport's Waste Disaster
FREEPORT-McMoRan is no longer the majority shareholder of Freeport Indonesia. Since December 2018. the Indonesian government has control over 51.2 percent of the company's shares. Freeport-McMoran got Rp55.8 trillion for the divestment and left behind a pile of wastes that injures the Papua sea, rivers, and sago fields. The damage is estimated at Rp185 trillion. The remaining gold processing tailing had destroyed locals' livelihood—isolating four districts. This report is based on a a five-month investigation by Tempo and Tabloid Jubi Papua.
Edition : 29 January 2019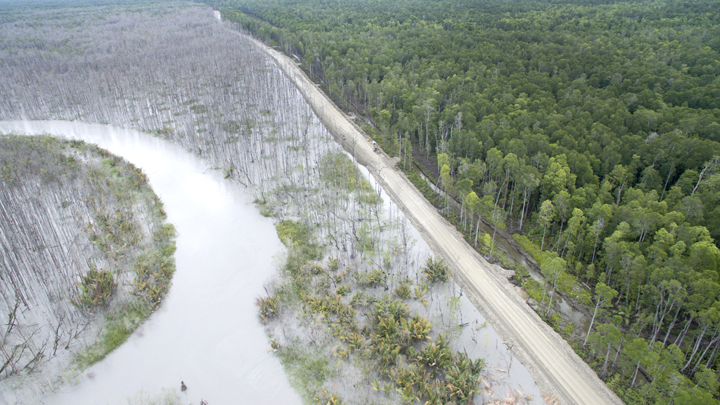 Freeport-McMoRan, a giant company from the United States which has been mining gold in Papua since 1967, is no longer a majority shareholder in Freeport Indonesia. The Indonesian government, through Indonesia Asahan Aluminium (Inalum), purchased 51.2 percent of its stock for US$3.85 billion (roughly Rp55.8 trillion) at the end of December 2018.

The government made a concession by not making waste cleanup a condition for the transaction, despite ...