Rejoinder from East Java Office of the Environment
IN connection with an article in last week's  Tempo titled Hazardous Waste at the Military Bases, I wish to respond and make a rejoinder about several things.
Edition : 26 February 2019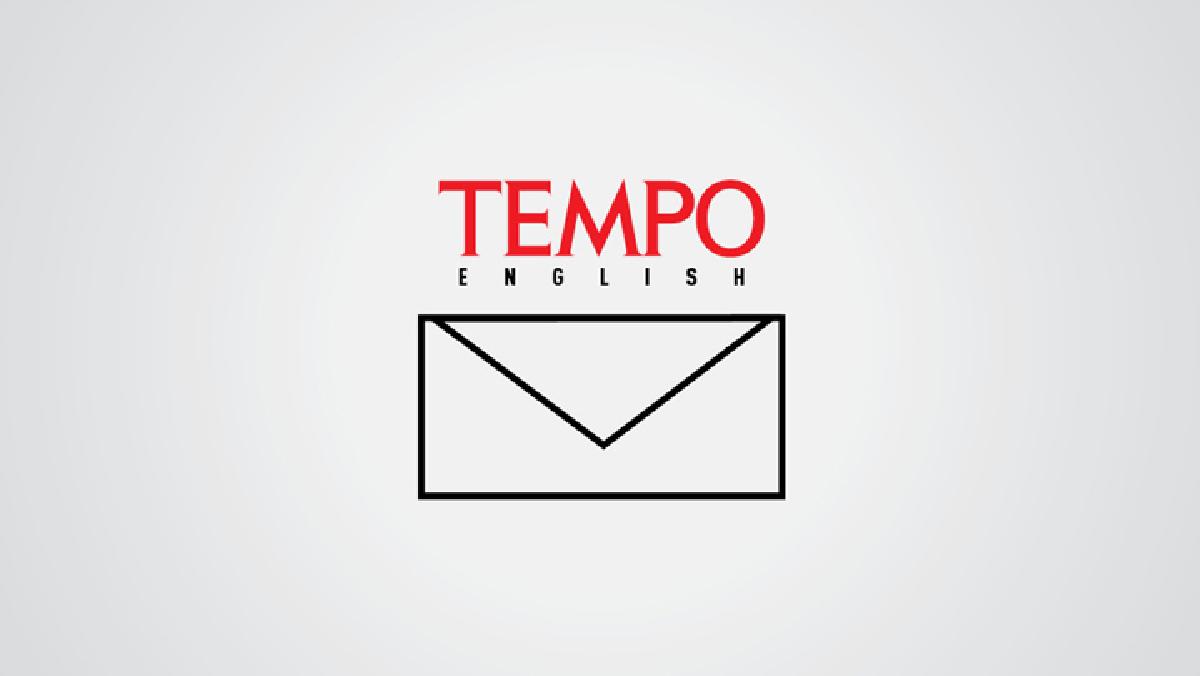 1. Regarding compilation and assessment of environmental documents (UKL-UPL), the collection and usage of fly ash and bottom ash into base materials for cement blocks (batako) was conducted by the Airforce Primary Cooperative (Primkopau) I Surabaya Airfield. In accordance with Government Regulation No. 27/2012 on Environmental Permits, basically, the compilation and substance of the document is compliant and fulfils competence standards.
2. The provincial government has the authority to grant environmental permits for provincial scale collection of hazardous and toxic wastes and making use of such wastes. Permits to make use of fly ash and bottom ash for batako come from the Ministry of Environment and Forestry, while permits to collect wastes at the provincial level are issued by the East Java Integrated Service Office for Permits. Field verification shows, Primkopau I does not have a permit to make use of hazardous and toxic wastes. The document it holds is an environmental permit and collection permit at the provincial level from 2017.
3. We acknowledge we have weaknesses in our oversight of implementation in the field. It is appropriate for Primkopau I to process their second-layer permit with the Ministry of Environment, before it conducts any operation making use of hazardous wastes. Collecting hazardous and toxic wastes has a time limit of no more 90 days to be sent to the processing party or the party making use of the wastes, both of whom should already hold permits. In fact, Primkopau I Surabaya Airfield made use of hazardous and toxic wastes B3 as landfill for infrastructures not cited in the environment document.
4. We have submitted an enforced government administrative sanction to Primkopau I dated January 31, 2019, No. 188/47/KPTS/111/2019 conveying among other things the cessation of hazardous and toxic waste collection. The Office of Environment will investigate and coordinate with the Ministry of Environment and related institutions to determine further steps to be taken.
5. Consulting institutions as reported in the article are not involved as permit holders to carry, transport, make use of, nor pile up hazardous and toxic wastes.
Diah Susilowati
Chief, East Java Office of the Environment
Thank you for your clarification. All these points have appeared in our articles—Ed.
---
Correction on Music Bill
THERE is erroneous information in the Tempo article appearing in the February 12-18, 2019 edition on the Music Bill. Neither researcher for the Indonesian Art Coalition, Hafez Gumay, nor the Indonesian Art Coalition as an institution are members of the National Coalition Refuting the Music Bill.
The Indonesian Art Coalition has taken on the role of facilitator to advocate art policies, including the Music Bill. The Indonesian Art Coalition will accommodate the aspirations of persons active in the musical landscape, and is ready to conduct policy advocacy based on such aspirations.
Bunga Manggiasih
Communications Manager, Indonesian Art Coalition
Thank you for your correction—Ed.
---
An Open Letter to the President
I hope this letter finds you in good health, Sir.
Are you aware, Sir, that in early February 2019, some 4 kilometers from your residence in Solo, 14 children were dismissed from school for being known to be infected with HIV? They were dismissed at the behest of the majority of parents of students at the Purwotomo State Primary School.
These children are orphans. They have been banned because parents of students are worried their children will become infected with HIV. In fact, people living with HIV, including children, if diligent in applying antiretroviral therapy (ARV), have very small chance of spreading the virus to others. These kids in Solo diligently comply to ARV therapy.
Our country has systems and laws to protect all children. The Ministry of Education and Culture and the Education Office can take the stance of supporting and fulfilling rights of children living with HIV to continue their schooling. The umbrella would be Law No. 20/2003.
Kind Pak Jokowi, each March 1 is commemorated as Day of Zero Discrimination. Let us hope you, Sir, can make use of the moment to embrace all levels of society to stop stigmatizing and discriminating against people with HIV, including children.
Natasya Sitorus
Advocacy Manager, Lentera Anak Pelangi, Jakarta
---
Erratum
1. In the article Because Vanessa is Not a Procurer in Tempo, February 19, 2019 edition, the name of Vanessa Angel's attorney was mistakenly written as Heru Prayitno. It should be Heru Andeska.
2. In the article, Hazardous Waste at Military Bases in the same edition, Airforce Headquarters, Raci, was mistakenly written as being in Bangli, Pasuruan. It should be written Bangil.
Our sincere apology for the mistakes—Ed.