Carla's Young Women
The Cemara 6 Gallery-Museum and the Indonesian National Gallery are exhibiting the works of 21 Indonesian artists as part of a book launching event.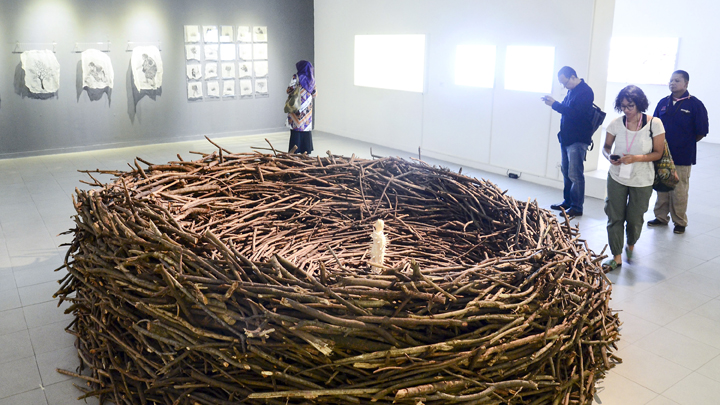 THOUSANDS of twigs of various lengths—the longest being two meters—are arranged in a circle. The collection of twigs forms something like a giant bird's nest with a diameter of three meters. At the center is a thorny ceramic sculpture of a man, half a meter in height.
The one-ton installation, titled Menganyam Sendi-Sendi Diri (roughly Weaving One's Joints), was created by Andrita Yuniza Orbandi, a visual artist born in 1
...