An Online Sanctuary for Rare Sounds
Palmer Keen's interest in Indonesia's culture and traditions has taken him to the country's various corners, to record unique sounds. He archives the histories of these musical instruments.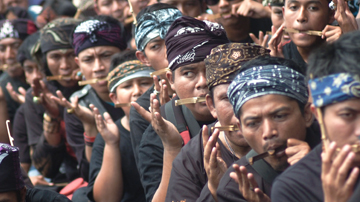 Sounds reminiscent of the jaw harp reverberated from Sugimo's bamboo house in the Beji village in Gunungkidul, Yogyakarta, in mid-April. The sounds were soothing, especially amid the twittering of birds perched on the trees around Sugimo's house in the Duren hamlet. The high-pitched but gentle sounds came from two rinding played by Sugimo, 68, and Palmer Keen, an ethnomusicologist from the United States.
Rinding is made from th
...