One Election, Two Stances
Prabowo Subianto is bent on rejecting the presidential election's outcome. Coalition parties are starting to abandon him.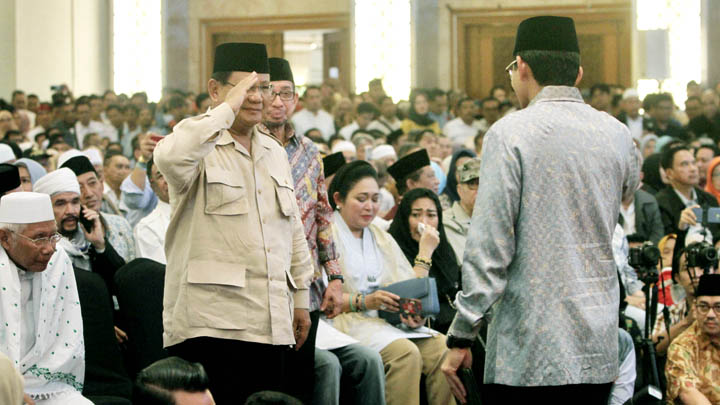 CLOSE to midnight, Prabowo Subianto was still engaged in a discussion with Gerindra Deputy Chairman Arief Poyuono at the former's office in Jalan Kertanegara, South Jakarta, on Wednesday, May 15. The two spoke about the presidential election over mineral water and chocolate toast bread.
According to Arief, on the occasion Prabowo said he will not accept Joko Widodo and Ma'ruf Amin's victory. The former Special Forces commander
...