Presidential Election Dispute Trial Begins
THE Constitutional Court opened the first trial of the dispute over the 2019 presidential elections on Friday, June 14.
Edition : Tuesday, June 18, 2019
The Prabowo Subianto-Sandiaga Salahuddin Uno pair as the plaintiff demanded that the court cancels the decision of the General Elections Commission (KPU) declaring the Joko Widodo-Ma'ruf Amin duo the winner. The Prabowo-Sandi team accused Joko Widodo-Ma'ruf team of doing structured, systematic and massive election fraud.
"The number 01 pair must be disqualified as presidential election contestants and Prabowo-Sandiaga be named the winner. Or at least the general election balloting must be nationally repeated," said chairman of the Prabowo-Sandi lawyers team, Bambang Widjojanto, as he was reading out the demand. Bambang claimed that his clients should have secured 52 percent of national votes.
Bambang said that the incumbent, Jokowi, had misused the state budget and government programs to gain support, such as promising a salary increase for the civilian state apparatus. The former leader of the Corruption Eradication Commission also claimed that fraud was noticed in Jokowi's appeal to whiten polling stations on the voting day. The movement was regarded as intimidating Prabowo's voters.
The session was marked by objections of the lawyers of the KPU—as the defendant—and the team of attorneys of Jokowi-Ma'ruf to the accusation of the Prabowo camp, because the one read out was a revision of what had first been filed on May 24. However, the KPU lawyers' team and Jokowi-Ma'ruf attorneys will prepare their reply to the revised allegation. As planned, the trial will be continued on June 18 and the court will pass its verdict no later than June 28.
Some circles described the arguments conveyed by the Prabowo-Sandi team as weak. Constitutional law observer Refly Harun, for instance, said that the Prabowo team's accusations were only based on assumptions. Director of Andalas University's Constitutional Study Center, Feri Amsari, said the Prabowo lawyers' team was unable to give pieces of evidence of fraud.
W251bGwsIjIwMjEtMDQtMjEgMjI6NDU6NDAiXQ
---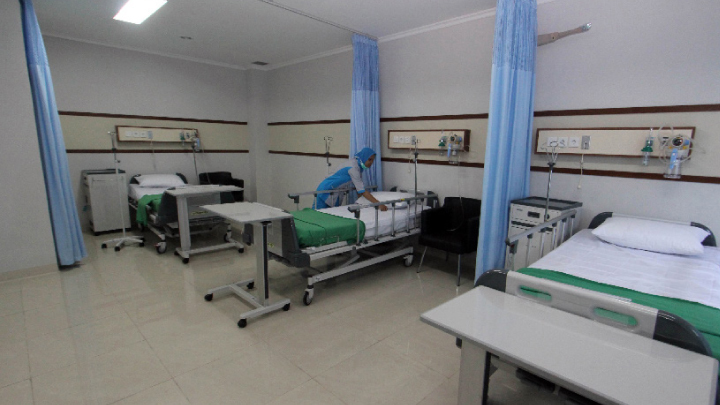 A nurse making the beds at the Tangerang Regional General Hospital, Banten. Marifka Wahyu Hidayat
Tangerang General Hospital Removes Sharia Board
THE Regional General Hospital (RSUD) of Tangerang City has removed its announcement board with a sharia Islamic rule in the healthcare facility. Previously, the hospital's announcement board required that patients should not be looked after by persons of the opposite sex without marital or close family relationship. Photos of the board were circulating in the social media and invited criticism.
Tangerang Mayor Arief Wismansyah also criticized the announcement. "Should this board be put on?" he said. Tangerang City RSUD Director Feriansyah said the board had been removed on Thursday, June 13.
Feriansyah argued that the announcement was not meant to make service differentiation based on religions. "This is not the place to make people follow sharia, but the service is sharia based."