The Growing Enthusiasm for Minang Horse Racing
THE tradition of horse racing in the Minang area (West Sumatra) has lasted for centuries. Apart from being a custom, horse racing in West Sumatra has now become an annual agenda of the Indonesian Equestrian and Horse Racing Association, as an event organized in Payakumbuh. Minangkabau horse racing also has multi-effects, ranging from developing people's horse breeding, providing a living for horse handlers and jockeys, to boosting regional tourism.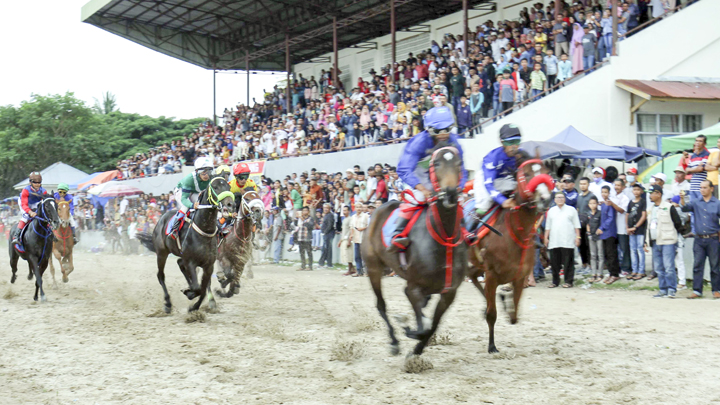 As soon as a yellow trumpet was blown by a steward from the race control tower, racehorses were released from their start boxes and dashed off swiftly on their tracks. Spectators packing tribunes and track sides gave their roaring applause to arouse the spirit of their ace horses racing in the 2019 Lebaran Cup Horse Racing Championship in the Kubu Gadang racing arena, Payakumbuh, West Sumatra, on Sunday, June 16.
The annual horse race he
...