Corruption in Chorus at Pattimura 20
Scores of Ministry of Public Works and Public Housing officials are suspected of accepting bribes for projects related to clean water supply systems. In chorus they submitted their bribe money back to the anti-graft commission.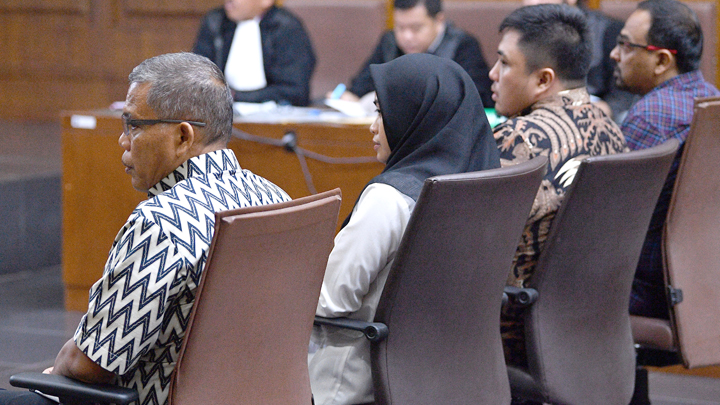 A MEMBER of the panel of judges Franky Tambuwun could only frown upon hearing the answers of witnesses in the trial for the bribery case related to clean water projects under the Ministry of Public Works and Public Housing (PUPR) on Wednesday, June 19. Besides the many replies saying they had no idea, as if in chorus, the witnesses admitted to accepting the bribes but did not know from whence they originated. "You all accepted money,
...