Former PLN CEO Detained
The police on June 26 finally detained Nur Pamudji, ex-CEO of the state electricity company PLN. Sr. Comsr.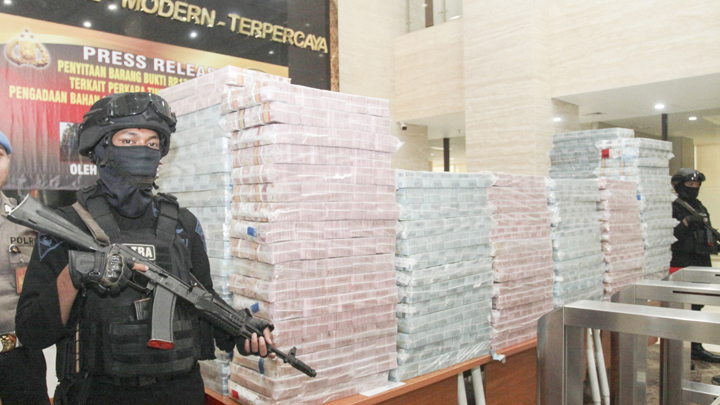 Djoko Poerwanto, director of the National Police's crime unit said that Pamudji's case file would be handed over to the Attorney General's Office without delay. "It will be dispatched on July 10," Djoko said on Friday, June 28.
Pamudji was first named a suspect in 2015 for his alleged involvement in the high speed diesel fuel procurement graft case when he was the PLN's director of primary energy. The Supreme Audit Agency estimated the state losses incurred due to the direct appointment for the fuel procurement to reach Rp188.745 billions.
The police have questioned 60 witnesses relating to the case, however no other suspect has been named.
---
School Zoning Regulation for New Students Amended
The education and culture ministry has amended the enrolment regulations for new students (PPDB). In its circular to regional heads dated June 21, the ministry stipulates that schools allocate at least 80 percent of their seats to new students based on the zoning scheme and maximum 15 percent based on students' performance.
Previously, the zone-based and performance-based admissions are set at 90 percent and 5 percent respectively of the school's capacity. Meanwhile, the quota for new pupils transferred from other schools due to parents or guardians' work will still remain at 5 percent. "This is to help the regions still struggling with the PPDB," said Didik Suhardi, the ministry's secretary-general.
The zoning system caused polemics in several regions. Chairman of Greater Jakarta's Ombudsman, Teguh Nugroho, said that commercializing impromptu letter of domicile or poverty certificate would occur as students still try to get into favorite schools albeit long distances from their registered residences.
---
Ombudsman Found Idrus Marham Out and About
The Jakarta office of Ombudsman suspects maladministration by the anti-corruption agency, KPK, in keeping Idrus Marham, a suspect in the Riau-1 power plant corruption case, under watch. Idrus was found sauntering around at the MMC hospital in Kuningan, with a mobile phone in hand and without wearing the inmate uniform nor being handcuffed.
"It is not permissible under the KPK's detention house regulations," Teguh Nugroho, chairman of Ombudsman Jakarta, pointed out on June 27, showing the video recording of Idrus's activities.
Chief of KPK's news and publication, Yuyuk Andriati Iskak, said that her agency had already explained the inmate handling standard procedure to Ombudsman. She added that KPK's internal oversight division had collected evidence and asked explanation from the officer who commited the violation.