Pangolin Supply Chain to China
The Sunda pangolin (Manis javanica) is popular in China. Its meat and scales are used in traditional and psychotropic medicines. In 2007, the Chinese government legalized the use of its scales for medicinal purposes at clinics, based on hospital approval. Since then, 26.6 tons of pangolin scales have legally entered China from a number of countries. A report from Traffic.org, a non-profit organization focused on wildlife trade, mentioned that the total amount of illegal scales—originating from countries where the animal is protected—reached 34.9 tons from 2007-2016, with the most coming from Indonesia.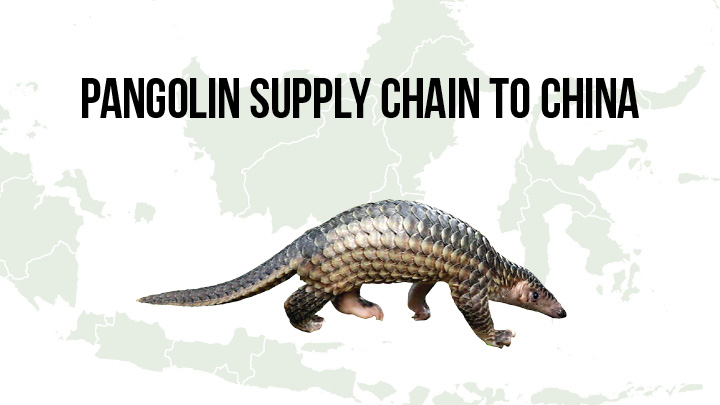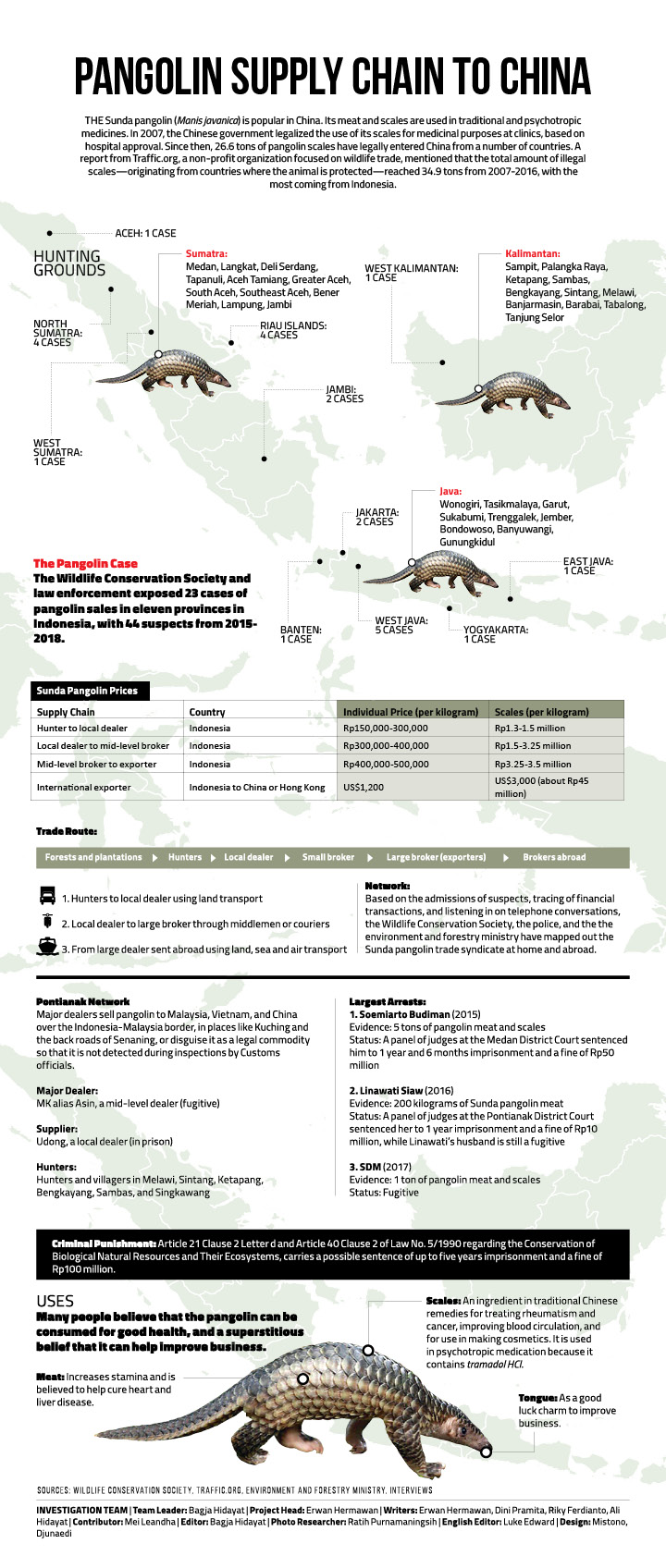 Pangolin Supply Chain to China/Tempo
...