Losing Markets to Digital Dominance
Hero is making another round of shutdown of its Giant supermarkets. The buildings are converted into IKEA stores.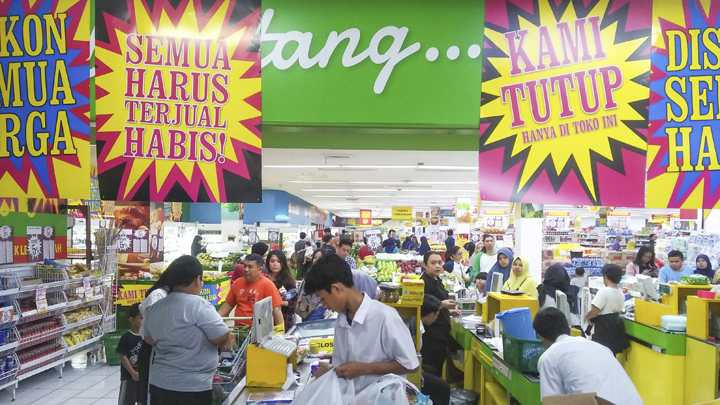 Beauty products were scattered in a disorganized display box at a Giant Ekstra store in Cibubur, West Java. There was no store clerk to tidy things up—there was not even a person attending the cosmetics section. On Tuesday, July 9, shoppers took whatever they wanted to buy, some even opening the packaging boxes, trying on the products, just to toss them back on the shelves if they did not like them.
The store is closing at th
...