A likely Complicated Alliance
Surya Paloh convened leaders of the ruling coalition to reject Gerindra's inclusion. After reports of a fractured relationship with Surya, Megawati extends a warm hand to Prabowo Subianto. This could upset the cabinet lineup and the appointment of the MPR leadership.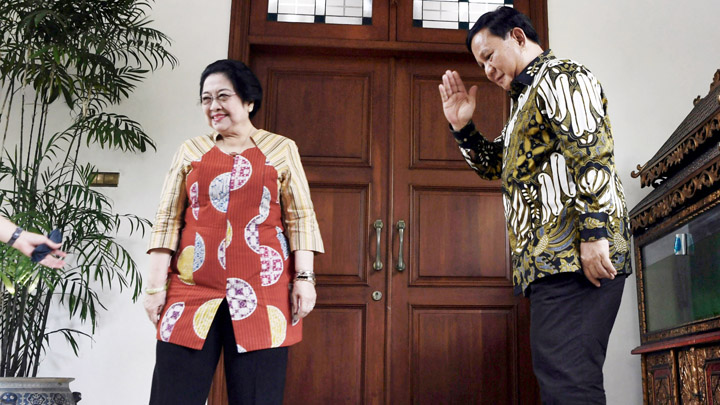 For around two hours, laughters filled the dining table of Indonesian Democratic Party of Struggle (PDI-P) Chairperson Megawati Soekarnoputri. The guest, Gerindra Chairman Prabowo Subianto, appeared to enjoy the fried rice prepared by his host.
"The fried rice was so amazing that I had seconds," said Prabowo in a press conference after the meeting in Jalan Teuku Umar, Menteng, Central Jakarta, on Wednesday, July 24. In respo
...