Welts
Toni Morrison died on August 5, 2019 in New York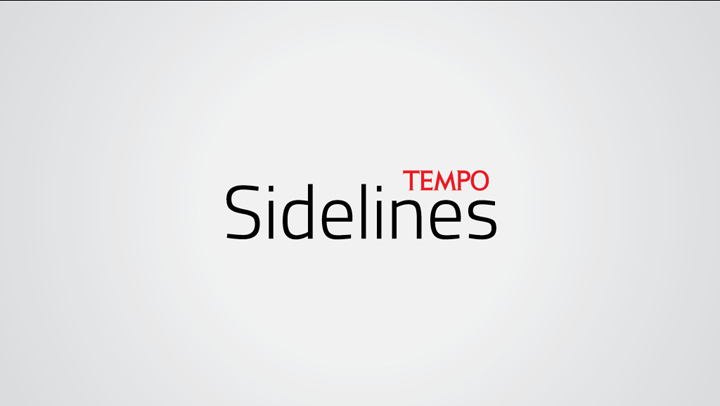 Elephants die and leave their ivory. Tony Morrison left ghosts—not her own ghost, but the ghosts that appear when people forget America's brutal past.
Toni Morrison wrote novels, 11 of them, but I was struck by Beloved. I remember I could not sleep after reading it. Morrison, a black woman, spoke of what was close to her skin and subconscious, the trauma of her ancestors, the welts of slavery: millions of Negroes who in the 16th century were taken and forcefully transported from their villages in Africa, and after crossing oceans—which for weeks they did not even see from the holds of the ships—they were sold to be incarcerated on alien and harsh plantations in America.
What is most piercing in Beloved is not what the novel tells, but as befits an authentic novel—the way it tells. Morrison's words seem to come from the deep recesses of a body that has been wounded for years: short sentences, precise, as though for self fortification; outbursts that here and there flow on without punctuation, poetic images that sometimes seem accusing. Certainly, the poetic in Beloved is not as intense as in Morrison's other novel, Song of Solomon but it has something that stays with you.
In Beloved, mysterious scenes are interwoven with the banal, superstition appears as part of daily life, violence can be shocking yet at the same time normal, and the erotic can be arousing, but also elusive.
The story opens in Cincinnati, Ohio, in 1873, at the house numbered '124' in Bluestone Road. Sethe, a former slave, has lived there for the past 18 years together with her daughter Denver, her youngest child. She also lives with a ghost, a sense of guilt, past torture and life that is increasingly miserable.
The other person in the house is Baby Suggs, Sethe's mother-in-law, an old woman who now and then acts as an 'unchurched' preacher in a clearing in the woods where former slaves occasionally gather. She gives them the faith to be true to themselves when, over there, their black bodies are shunned. "In this here place, we flesh; flesh that weeps, laughs; flesh that dances on bare feet in grass. Love it."
To Sethe, Baby Suggs is also the mother who gives her massages and releases the tension in her neck, the mother whose wise words ease her anger at the world. Sethe submits. She lays down her "heavy knives of defense against misery, regret, gall and hurt." In other words, against the past.
Even though she does not succeed.
The past completely engulfs Sethe. She once tried to escape from Sweet Home, the place where she was enslaved. Her boss punished her by flogging her when she was pregnant. When Sethe manages to escape with her four children, her boss comes with slave trackers to her hiding place. Sethe then does something she thinks is her last choice: she kills her children, to send them to a place far from slavery. But she fails. Only the little one dies—an infant not yet named. The child is buried and the name 'Beloved' is written on the gravestone—a name taken from the funeral sermon.
But not everything can be buried. A ghost comes to number 124, the house where they now live in Cincinnati. Sethe's two sons run away. Denver, however, the youngest child who is lonely, befriends the ghost. She is angry when her mother's boyfriend, Paul D, exorcises it.
A few years later, a girl aged around 19 appears from the swamp, but fully dressed. She is tired and thirsty, but her shoes and dress are new. Her skin is smooth apart from three scars on her forehead. People manage to carry her to number 124. In front of Sethe and Denver, this strange girl says her name in a husky voice. "In the dark my name is Beloved."
Sethe believes that this girl is the spirit of the baby she killed. Her sense of guilt drives her to completely spoil her.
But is it really? The novel does not say. Beloved might be the spirit of the murdered child, or she might be an incarnation of the broader dark past. The young woman sometimes seems to be telling of the pain of the Africans taken by ship centuries ago: thousands of black people who the whites gave urine to drink when thirsty.
Whoever she really is, Beloved is witness to America's other history: the story of civilization that is also barbarism, to copy Walter Benjamin.
It seems that this is what Toni Morrison has bequeathed us, at a time when Trump and racists rule in America. Morrison died and warned us: "…nothing ever dies," as Denver says.
GOENAWAN MOHAMAD