Flash Mobs
Cities need carnivals, not just political parades.
Edition : 2 September 2019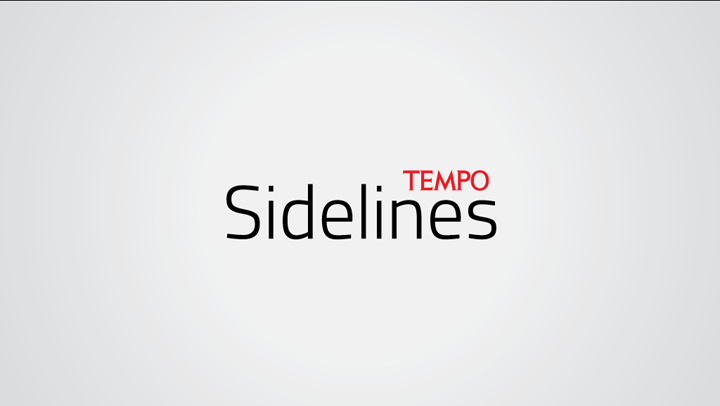 Political parades treat the street not as space, but as a vessel. A carnival is the opposite: it appears as a spontaneous flow; it is more an experience of movement and flow than knowledge of its direction. Political parades, like congregations or gatherings of worshippers, are shaped by their purpose. Carnivals are shaped by fun.
Jalan Malioboro, Yogyakarta, last June: a flashmob. On this main thoroughfare on a traffic-free day, boys appeared one by one from various corners, stepped out on the asphalt between the sidewalks, and slowly built up a group dance—something out of the ordinary: a classical dance from the palace. They appeared rehearsed. Their arm and leg movements were fluid and strong, but they looked like people who just happened to be out shopping, wearing baseball caps and sunglasses, and one even still wearing his backpack.
No, this was not carnival. The spontaneity in Jalan Malioboro had been rehearsed by the cultural department of the Yogyakarta palace a few days earlier. But at least the main street was open to something that had the impression of spontaneity, a non aggressive communality, without religious or political slogans: a moment of pleasure. Perhaps this was the embryo of carnival that now seems to be a new craze. In Jakarta: group cokek dance. In Bandung, ketuk tilu.
And indeed, there is something fascinating when something fun appears, its actors expecting no payment, and without any target or pedagogy. Nothing is being directed other than a sense of enjoyment—while aware that joy is not sin.
In the parades in Bali of giant figures called ogoh-ogoh, for instance—one of Southeast Asia's most interesting carnavalesque parades—the paraded figures have grotesque faces and bodies, scarey and strange. In the hectic streets, mounted on the back of trucks or pickups, they are no longer depictions of frightening magic creatures; the Balinese defeat horror with humour and sheer delight.
It reminds me of what Mikhail Bakhtin said about carnival. "The principle of laughter and the carnival spirit on which the grotesque is based destroys this limited seriousness and all pretense of an extratemporal meaning and unconditional value of necessity. It frees human consciousness, thought, and imagination for new potentialities."
In other words, in carnival there is the energy of liberation. Taking carnival as a paradigm, we can see space as space, not as a vessel. Space remains part of action and life (De Certeau would call it 'a practised space') where the unusual or the unplanned can appear, and provide relief.
Actually, this is space with which we in Indonesia are familiar, but which we do not consider important: the space of the clowns in wayang kulit leather puppet. There, a few characters are rowdy, full of laughter, rather ugly, odd and a bit frightening: they are in stark contrast to the attractive warriors and princesses who speak fine, orderly language, with idioms and content that are predictable. The clowns free the narration from the common line of one or two variants, and at certain moments introduce different perspectives about life.
In European history, as can be seen in Bruegel's paintings of the 13th century, we can see the carnival of Bahktin's theoretical model: a subversion of sterile medieval society, fearful of the strange because religion considered it sin. In other words, a society driven by what Nietzsche called the 'Spirit of Heaviness': teachings and ideology that hated dance, laughter and play. The politics of carnival affirmed itself in moments which undermined that 'Spirit of Heaviness'.
These days, carnival has even become the model of rebellion in the streets, when students hold demonstrations with parody and song—spontaneous, without revolutionary theory, without organization, without programs of seizing power. The old revolutionaries, particularly the Bolsyeviks, would consider them frivolous, a few days of pointless anarchism. But they would say: political revolution, including the Bolshevik Revolution, turns out as merely replay of the 'Spirit of Heaviness': it is too burdened by ideas about future freedom—like the lure of heaven—but ignores the freedom of now.
Of course, a city does not have to mix with protesters. But these days, life needs fluidity, small movements that are a bit flippant but creative, particularly in fast-changing times. These days we have the generation whose models are merely soap-opera heroes: with flawless faces, clean, devout, like heavenly creatures. We need wild flashmobs—and generations that dare to snarl, like Yudhistira Adinugraha's poem of three decades ago, Biarin! (leave it alone!), a generation that yells together with the Ali Topan Street Kids and listens to Rendra proclaim 'the mob'. Carnival.
GOENAWAN MOHAMAD