Capital Cities
Capital Cities say many things. They are metonyms.
Edition : 10 September 2019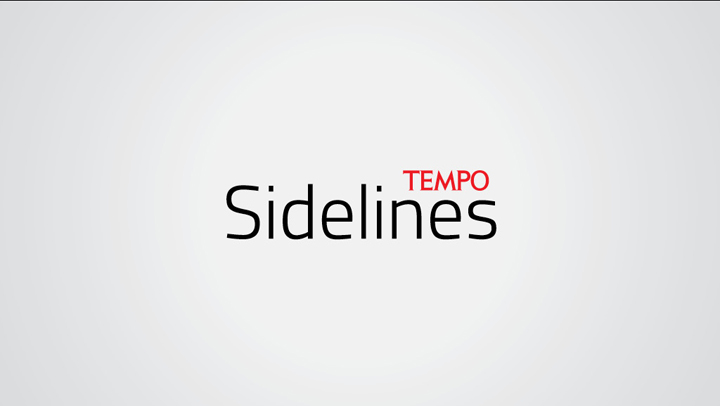 They are often replacement words indicating the place where justice is determined. But they are also often another word for the source of despotism and blunder. Or the opposite: the font of brilliance.
So it is with 'Jakarta', for more than a century it has no longer been the name of a place where people and objects reside. In certain discourse, it is not even concrete: not rows of stiff government buildings, proud monuments, wide boulevards and fancy mosques. It is abstract: 'Jakarta' is a concept, as when people say "Jakarta agrees to the ASEAN resolution." It is an abstraction from the complex networks and processes that go on above another abstraction: 'the central government'.
As a concept, Jakarta is 'Indonesia'—just as the 'White House' is the United States because there is the position, not the geographical place, of the President of the United States.
'Position' is also a concept.
In Indonesian, the word for 'capital city' is ibu kota, 'mother city'. The word ibu or 'mother' depicts that concept: the single position in a political map which is like the 'mother' in a family. From here, it is assumed, influence spreads. It is considered to be the place of the source of energy, force and power that helps give shape to life beyond itself.
W251bGwsIjIwMjEtMDMtMDUgMDg6NDc6MjYiXQ
But there is never a single origin in the biography of a country. Discourse demands simplification. But this economy of communication, when scrutinized, holds assumptions that are generally off the mark.
When we say 'the capital'—or 'the government', 'Indonesia', 'the nation', or 'the Indonesian people'—we are projecting something that has no detail or contradiction. 'Jakarta' is synonymous with 'the center', and 'the center' is synonymous with 'government X', and 'X' is synonymous with, for instance, 'Java'. Jakarta = the Center = the Government = Java. There is no disparity.
Several years ago I went to Wamena, Papua, with Margaret Scott, a writer for The New York Review of Books, and Akiko Tsuru, an activist friend from Japan. We were among those worried about the Suharto regime's widespread repression of political discontent in Papua (and everywhere in Indonesia at the time). On this particular day we tried to make contact with some political prisoners held in detention.
Their lawyer, a young Papuan man, told us to go in disguise so we could enter the prison without problems. So Margaret Scott said she was representing the Methodist Church, and I was a Catholic priest. Akiko chose to stay outside.
In the prison yard, a leader of the Papua Independence Movement outlined his reasons for rebellion. I understood his anger, but at one point, the phrase he chose seemed incomplete. "We," he said "are angry because so many Papuans are being killed and oppressed by Javanese."
I listened to him until his statement ended, then I—who can be testy where matters of language are concerned—attempted to make a correction: "Not Javanese," I said, "but 'New Order'." In 1965, I added, there were also many 'Javanese' murdered by the New Order and its supporters.
He was silent. Perhaps he realized his mistake, or perhaps he did not agree with what I said. What is clear is that we did not argue; we had no opportunity. My friends and I had to leave because the police guards were giving warnings…
As I walked outside, I was aware that there was something linguistically careless that had gone unchecked. What did 'Javanese' mean? Jakarta? And what did 'Jakarta' mean? The place of the Suharto regime? The place of the 'Javanese' as an 'ethnicity'? And what did 'ethnicity' mean?
Sloppy language happens because we are motivated by erroneous ways of seeing: actually there is no socio-political mass which, even though it has one name, is essentially the same, fixed and unchanging. Over history it will be shown to be deficient: it has no lasting structure, no unifying foundations, no laws that are necessarily set. Not only Java, Papua or Indonesia. So too the United States, Japan, even the Vatican.
Each of them is a deficiency; so within that body there are different factions or elements—sometimes invisible—fighting to give shape to the mass as a whole. They display themselves as the bearers of common interest. And along with this, power appears in the arena. At a certain stage, hegemony (to follow Laclau) will be achieved by faction A over the other factions. So A can then consider itself as representing that socio-political mass, whether that is an empire or a district.
That position of 'representing' is important for creating collective identity when a socio-political group is pluralistic and fractured. But 'represent' has an implicit meaning that is often forgotten: something 'represents' precisely because there is something that cannot be present. It is actually vulnerable.
For what is represented is the real face, which is complex. Every representation of this complexity ignores elements in the body-represented that are not prominent, perhaps weak, at least at any one time. Here we are reminded once again of endemic deficiency and lack—which is called 'injustice', which always makes demands, and which triggers the political fight and democracy in every res publica.
In this process, a 'capital city' no longer has a constructive role from within political mythology. But from the outset, it is indeed not mother with heaven at her feet.
GOENAWAN MOHAMAD