Amarzan, Sokotra is Who Knows Where
THE life and times of Amarzan Loebis was much like a long, winding road. From Tanjungbalai, Asahan, North Sumatra, he landed in Jakarta with an aim to continue his studies. But Amarzan, at the time just 23 and already known as a poet under the moniker Amarzan Ismail Hamid, was drawn to being reporter for the daily, Harian Rakyat Minggu, instead. At the newspaper, which happened to be affiliated with the Indonesian Communist Party (PKI), Amarzan edited the culture page. When the PKI established the People's Culture Institute, better known as Lekra, Amarzan was one of a long line of artists who lent their support to the initiative. This involvement ended up with the New Order regime detaining him and finally throwing him to Buru Island after the political melee of 1965, without a trial. In 1979, after being released and returning to Jakarta, he began working for Tempo. After a year or so struggling with his stroke, the poet breathed his last on September 2 at the age of 78 years.
Edition : 23 September 2019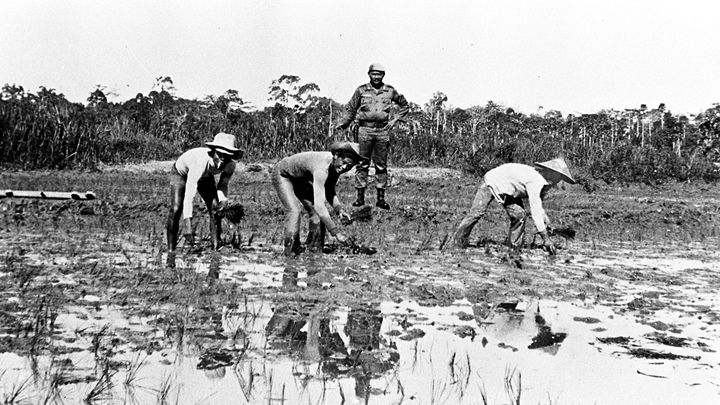 APOEM, a poet, never emerges from a vacuum.  One time, somewhere, a conversation occurs; then another time, in another place, another conversation occurs—appearing to contain the same drift, but something becomes different.
Not long after Amarzan Loebis died on September 2, I received a collection of poetry he had written. Since the late 1950s up to the first decades of the 21st century, his poetry consistently ring a pure sound, never j
...