A Rerun of the Forest Fires
Forest fires ravage Indonesia's regions yet again. The environment and forestry ministry has sealed the properties of 52 companies affected by the fires, some of which were implicated in the major forest fires in 2015. The fires are partly due to wanting peatland restoration efforts. Although warned about the potential for fires since February, the government was late in anticipating the disaster.
Edition : 23 September 2019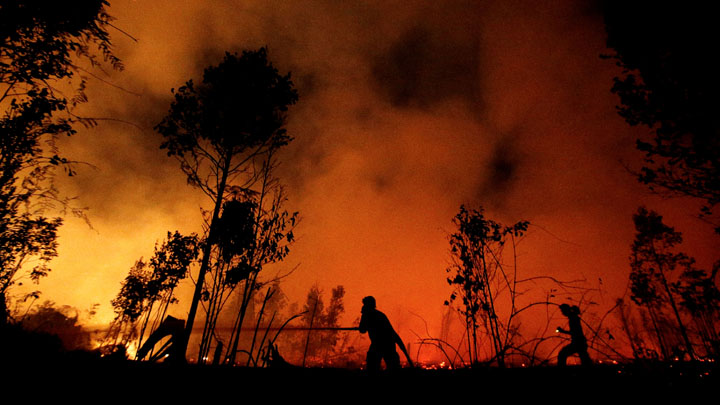 ON Wednesday, September 18, black soot blanketed parts of Teguhkarsa Wanalestari's land in Buantan Besar village, Riau. Leafless branches of fallen trees covered the soil and the smell of burnt grass pervaded the oil palm plantation area.
Fires ravaged the area in mid-August. "Residents were forced to evacuate," said Sudirman Ritonga, 39 years old, who lives near the land. His hut and land, less than 50 meters away from th
...