Senayan's Seat in Pejompongan
Political parties' members dominate BPK's new members. A number of parties reshuffled their members in the Financial Commission to pave ways for their candidates.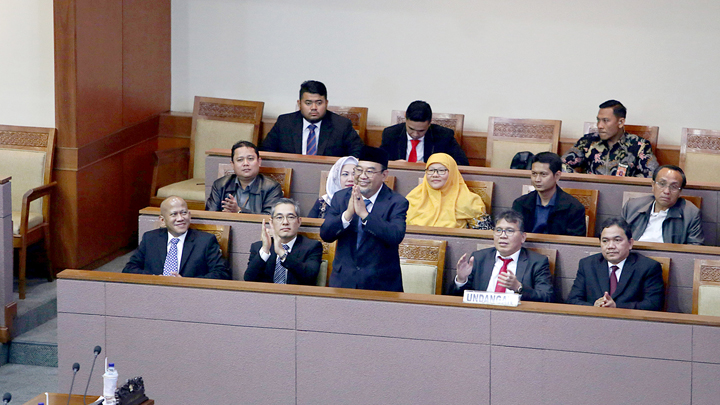 SITI Mufattahah leaned back to her chair after Achsanul Qosasi obtained a safe number of votes. Shutting her eyes, the Democrat Party politician relaxed her muscles to release some tension. Shortly after, Siti's colleagues from the House of Representatives' (DPR) Commission XI came to congratulate her.
On Wednesday evening, September 25, Achsanul, incumbent member of the Supreme Audit Agency (BPK) who was the deputy chairman of Commi
...