Smaller Crowds at the End of the Plenary
The government and the police employed various methods to prevent student demonstrations in several cities. Students were given the threat of not being granted police clearance letter.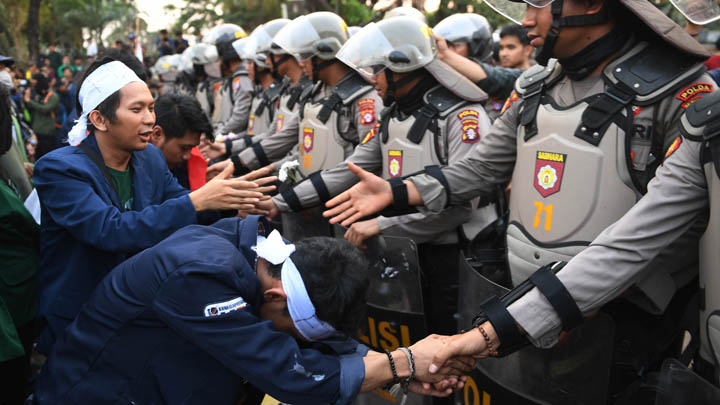 WHILE standing among thousands of protesters in front of the parliament building in Jakarta, Monday, September 30, Sultan Rivandi saw that there were not as many students compared to the week before. The Hidayatullah Islamic State University (UIN Jakarta) student had guessed that there would not be as many protestors wearing their university jackets. "There are signs of trimming," he told Tempo on October 4.
According to Sultan, rumo
...