Taking the Snake into the Grass
Ahead of the presidential inauguration, there was still no certainty on whether Gerindra would be joining the government. Probowo Subianto is allegedly eyeing the defense minister position.
Edition : 22 October 2019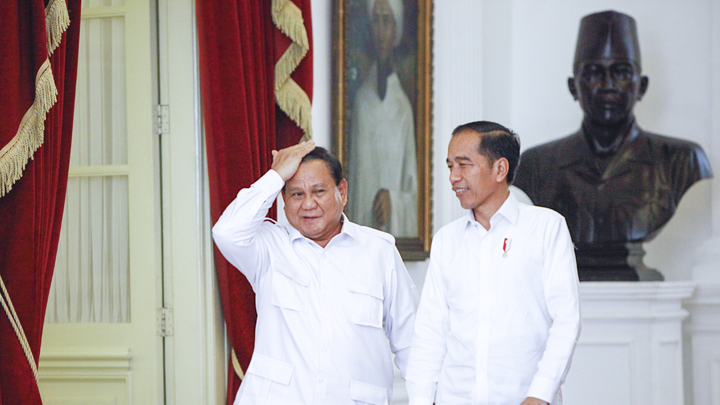 THE People's Consultative Assembly (MPR) leaders originally visited Prabowo Subianto's residence at Jalan Kertanegara, South Jakarta, on October 11, to send an invitation to the presidential inauguration. However, a chat between the host and his guests eventually drifted to a discussion of defense and security. Prabowo highlighted Indonesia's role in global geopolitics, particularly in the face of an ever-expansive China.
Prab
...